News
Blue Box Seminar
Blue Box Seminar Presents
Lissandra Souto Cavalli
Postdoctoral Fellow, MUN
Ms. Cavalli will discuss occupational health and safety in aquaculture under Brazilian Perspective
and present some overview of risks and hazards, decent work, minorities and social organization of work, and some official and survey collected injury data.
When: Friday, October 21, 2022
Where: SN2025, 3 - 4 pm
Blue Box Seminar
Blue Box Seminar Presents
Jim Thorne
Environmental Science & Policy
University of California, Davis
Climate Change and Terrestial Conservation Planning
When: Thursday, October 13th, 2022
10:30 am by Zoom
Zoom link: https://ucdavis.zoom.us/j/92506683149
Blue Box Seminar
Blue Box Seminar Presents
Dr. Alistair Bath
MUN Geography
When: September 23, 2022 3-4 pm
Where: SN2025
Dr. Alistair Bath will take us all around the world where he has combined human dimensions research and applied conflict resolution and facilitation skills to achieve conservation successes. Whether working with lion killers to become lion guardians in Kenya, Israelis and Palestinian authorities working on urban biodiversity issues, wolves and brown bear management issues all across Europe, tigers in India, bison restoration in Alaska, Indigenous peoples and caribou issues in Canada's north, jaguars in Brazil, and most recently Andean cat conservation in the high Andes of Argentina, conservation successes occur when you understand that you are born with two ears and one mouth, so you should be listening at least twice as much as talking when working with local communities, key interest groups and government authorities. Listen to Alistair share stories of how listening and learning from people is the key to conservation success.
The Department of Geography marked the beginning of the Memorial University's research week — and the end of Geography Awareness Week — by showcasing its research efforts through a floor map of Newfoundland and Labrador with researchers stationed at different parts of the province.
The successful Giant Floor Map event saw about 125+ visitors to the map at The Rooms on Sunday, November 20th and CBC dropped by at the QEII library event on Monday, November 21st.
You can find coverage of the Monday event on the CBC Here and Now program. Click on the November 22 episode and go to the clip that starts at 47:50.
See the web site story here.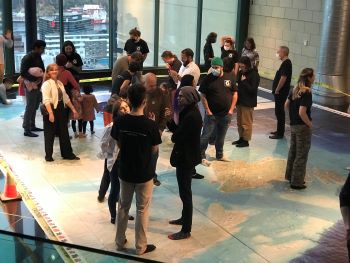 MUN Geography students presenting their research work at The Rooms.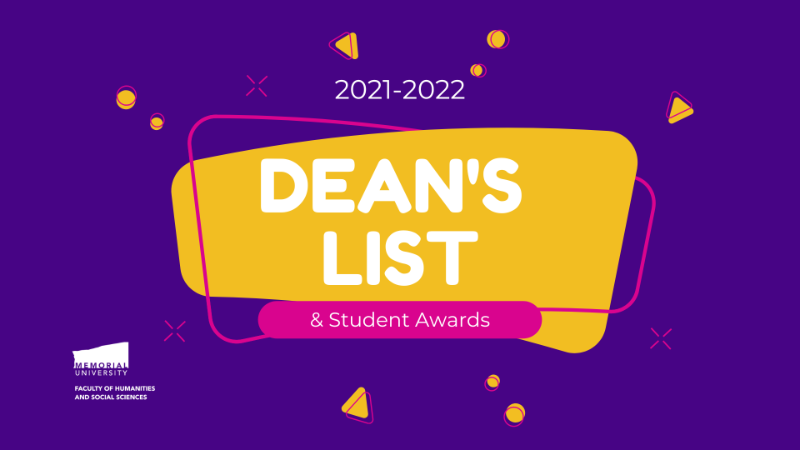 Congratulations to all students named to the 2021-2022 Dean's List, as well as the Program Book Prize winners, and receipients of the Dean's Award for Academic Excellence, and the HSS International Student Excellence Award.
Geography Course Listing for the Winter 2023 Semester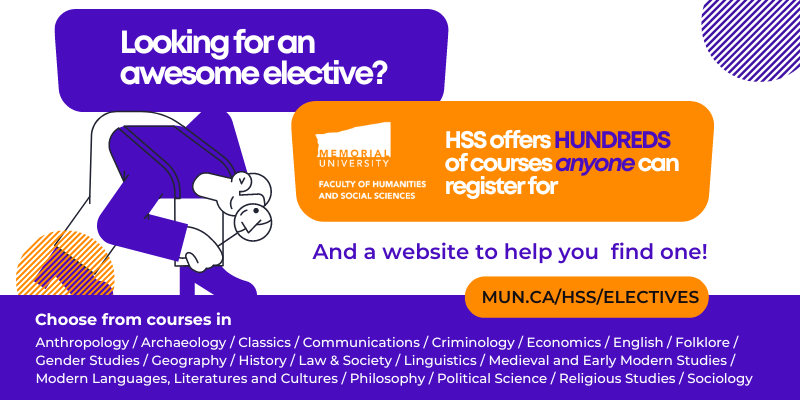 The Faculty of Humanities and Social Sciences (HSS) has hundreds of courses that have zero or one prerequisite. To make it easy for our students to find electives of interest, we have launched a searchable listing of electives that you can browse by semester and subject.