Our Vision
Memorial Geography will be at the forefront of building connections with our dynamic societies and environments, and become the beating heart of collaborative and cooperative knowledge within and beyond the university.

Come study the world with us! The Department of Geography celebrated its 60th anniversary in 2020-21 and remains the only comprehensive geography program in Atlantic Canada, offering BA, BSc., Honours, MA, MSc., and PhD programs. At Memorial, Geography aims to teach students how to investigate environmental and human systems using interdisciplinary, field-informed concepts and approaches. Our Faculty teach students theories, methods and analytical techniques applicable to a wide range of questions and broad spectrum of occupations and to foster a spirit of inquiry about geography. Our research encompasses local, national, and international interests, including climate change, Arctic communities, coastal governance, electronic waste, immigration, marine habitat mapping, microplastics pollution, resource development, and urban development. Visit our Research and Faculty pages to learn more, and read our most recent Research Report.
Events
News
The Department of Geography marked the beginning of the Memorial University's research week — and the end of Geography Awareness Week — by showcasing its research efforts through a floor map of Newfoundland and Labrador with researchers stationed at different parts of the province.
The successful Giant Floor Map event saw about 125+ visitors to the map at The Rooms on Sunday, November 20th and CBC dropped by at the QEII library event on Monday, November 21st.
You can find coverage of the Monday event on the CBC Here and Now program. Click on the November 22 episode and go to the clip that starts at 47:50.
See the web site story here.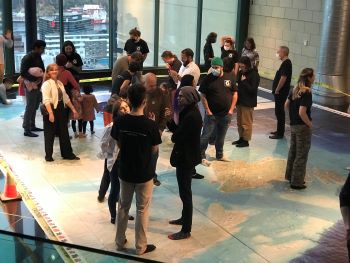 MUN Geography students presenting their research work at The Rooms.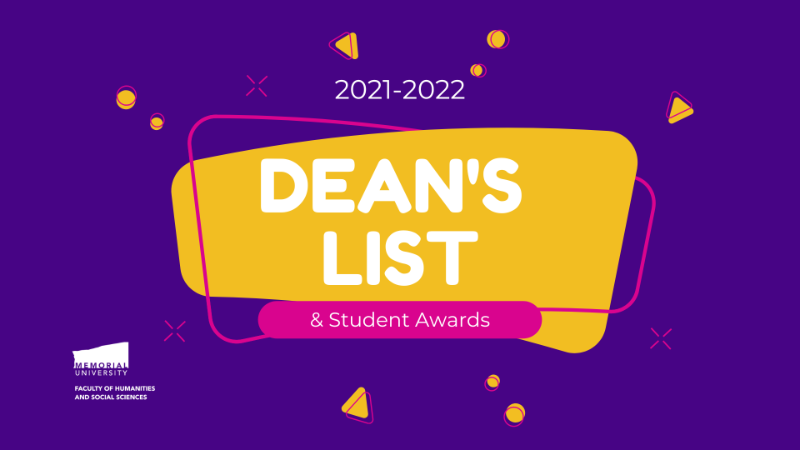 Congratulations to all students named to the 2021-2022 Dean's List, as well as the Program Book Prize winners, and receipients of the Dean's Award for Academic Excellence, and the HSS International Student Excellence Award.
Geography Course Listing for the Winter 2023 Semester