Amazing Earth Theatre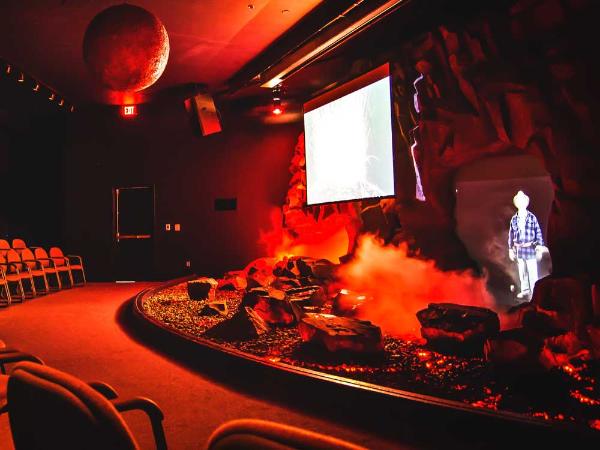 Not a time machine. But close.
It's not easy to pack more than three billion years into 15 minutes. But we've done it in the Amazing Earth Theatre.
Sit back as your guide, beloved Newfoundland actor Gordon Pinsent, takes you on a trip through time and space, all the way back to the days when Earth was nothing but a molten mess.
It's not your average theatre. Instead of a projection screen, the Geo Theatre features a rock wall complete with running streams, glowing lava, and even rain showers (don't worry; you won't need an umbrella!)
Once it's over, take a chance to catch your breath before you head out to explore Our Planet…