Music
Why Music @ Memorial?
Memorial University's School of Music is a vibrant community of performers, creative musicians, and researchers whose work encompasses a wide range of interests across the musical spectrum. Its faculty are internationally renowned musicians and scholars who are as engaged in teaching as they are in practice. Through personalized mentorship, a select number of graduate candidates participate in unique opportunities to launch their professional lives in one of Canada's most vital musical environments.
The Master of Music programs in performance, performance/pedagogy, and conducting directly address the variety of career and life skills contemporary musicians must possess. As the largest music school in Atlantic Canada, Memorial is able to complement its intensive performance studies with a wide range of experiential opportunities for graduate students, from teaching and community engagement, to entrepreneurial and arts advocacy projects.
Description of program
MMus – The MMus program involves courses only and can be completed in 2 years of full-time study.
Minimum admission requirements
MMus – Bachelor's degree (minimum second class) in Music; successful performance audition in candidate's principal area of applied study; (entrance auditions held in late February and early March)
Potential career options and outcomes
Operatic tenor, concert pianist, MTV vlogger, film/television composer, tonmeister (technology specialist and sound design), Indie rockstar, endocrinologist, dean of Music School, videogame composer, piano technician
Graduate student and alumni profiles
Our graduate students come from all parts of Newfoundland and Labrador, Canada, and the world. View the student profile below to learn more about what they do and why they chose Memorial.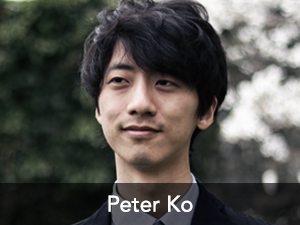 ---
Note: All figures are in Canadian dollars and subject to change. Fees are approved by the University's Board of Regents. In the event of a discrepancy between the fees approved by the Board and those published on this website, the fees approved by the Board will prevail. Financial policies are enforced through the Department of Financial and Administrative Services. For the complete and official list of all fees and charges, visit www.mun.ca/finance/fees/.

Program Information
Duration (Full-time students):
MMus: 2 years
Application Deadline:
January 15 for Fall admission (entrance auditions in late February and early March)
Funding:
MMus: $7,000-$12,000
Tuition (NL students):
MMus: $635-$953/semester
Tuition (Other Canadian students):
MMus: $826-$1,239/semester
Tuition (International students):
MMus: $1,074-$1,611/semester
Request More Information
Department Website
University Calendar
Apply