Human Kinetics and Recreation
Why Human Kinetics and Recreation @ Memorial?
The MSc (Kinesiology) program commenced in 2005. In its history, numerous master's students have continued on to doctoral programs. Graduate students have authored or co-authored 200+ peer-reviewed articles in that period. The laboratories are well equipped, including but not limited to, 5 data (ie. force, EMG, range of motion) acquisition systems, 2 metabolic carts, hypoxic air generator, force platform, isokinetic dynamometer, 4 muscle stimulation units, transcranial magnetic stimulation units, immersion tank, accelerometers, lumbar motion monitor, and a variety of strain gauges among other equipment.
Memorial conferred its first degree in Master of Physical Education (MPE) in 1975. Since 2008, the MPE program can be completed entirely online via distance education. For Fall 2020 we are introducing Masters of Human Kinetics and Recreation (MHKR) to leaders in the fields of physical education, sport, community recreation, health promotion, wellness and active living.
Graduates have moved on to a variety of professions and include university professors, physicians, lawyers, engineers, administrators, and teachers. Many graduate students have also gone on to pursue doctoral studies in a number of exciting fields. Graduate programs are offered in both full-time and part-time formats, with a number of different options available to students. School of Human Kinetics and Recreation is a small school with experts in the field who strive for student's success; implementing strategies to ensure this success is achieved.
Description of programs
MHKR - The MHKR consists of two routes:

(1) Thesis Route: A minimum of 12 credit hours in graduate courses, graduate seminar and a thesis.

(2) Coursework Route: A minimum of 30 credit hours in graduate courses.
MSc (Kin) – The MSc(KIN) shall consist of a minimum of 12 credit hours in graduate courses, graduate seminar and a thesis.
Contact a faculty supervisor
Graduate applicants interested in research-based programs are strongly encouraged to connect with a faculty supervisor at the time of application. Visit the School of Human Kinetics and Recreation website for areas for a list of faculty members, their research interests, and contact information. You may also use the Yaffle search application to find a supervisor you may wish to work with.
The School of Graduate Studies offers advice on how to search for and contact potential supervisors. Need more help? Try attending one of our webinars and information sessions for prospective graduate students.
Minimum admission requirements
MHKR – Preference for admission may be given to students with undergraduate degrees in relevant disciplines, with a minimum overall 'B' average. In addition, students applying to the coursework route will demonstrate a minimum of three years of professional experience deemed appropriate. Only in exceptional circumstances, and only on the recommendation of the Dean of the School of Human Kinetics and Recreation, shall the Dean of Graduate Studies consider applicants who do not meet the requirements above.
MSc (Kin) – Bachelor's degree (minimum 'B' standing) in an appropriate area of study
Potential career options and outcomes
Physiotherapy, medicine, chiropractic, entrepreneur, school administrator, fitness administrator, researcher
Graduate student and alumni profiles
Our graduate students come from all parts of Newfoundland and Labrador, Canada, and the world. View the student profile below to learn more about what they do and why they chose Memorial.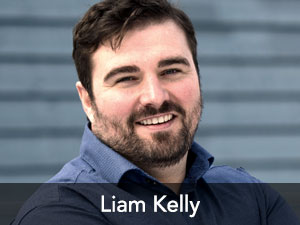 ---
Note: All figures are in Canadian dollars and subject to change. Fees are approved by the University's Board of Regents. In the event of a discrepancy between the fees approved by the Board and those published on this website, the fees approved by the Board will prevail. Financial policies are enforced through the Department of Financial and Administrative Services. For the complete and official list of all fees and charges, visit www.mun.ca/finance/fees/.
Program Information
Degrees Offered:
MHKR
MSc (Kin)
Duration (Full-time students):
MHKR, MSc (Kin): 2 years
Campus:
MHKR - online, MSc (Kin) - St. John's
Application Deadline:
April 1 for Fall admission
Funding:
MHKR, MSc (Kin): Applicants will be considered for funding at the time of admission
Tuition (NL students):
MHKR, MSc (Kin): $1,334-$2,000/semester
Tuition (Other Canadian students):
MHKR, MSc (Kin): $1,334-$2,000/semester
Tuition (International students):
MHKR, MSc (Kin): $1,734-$2,600/semester
Request More Information
Department Website
University Calendar
Apply