SAO Competency Development Model featured in University Manager magazine
Jun 13th, 2017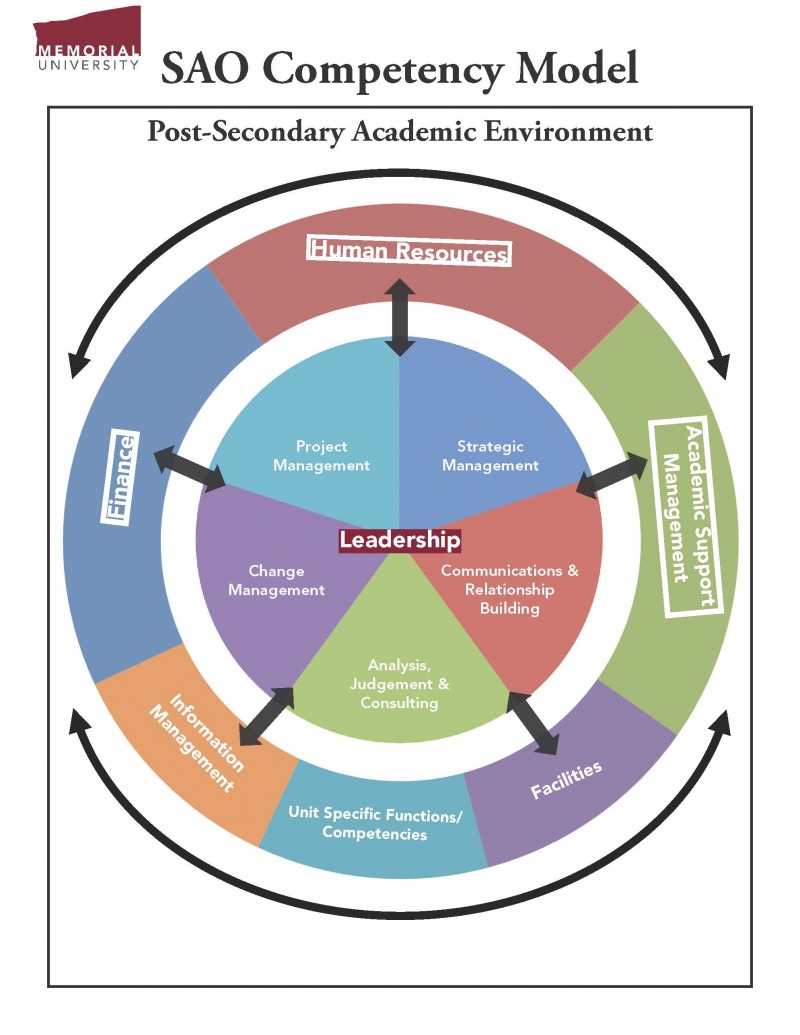 SAO Competency Development Model featured in University Manager magazine
A leadership development model created by a team from Memorial University has been featured in University Manager magazine's summer 2017 edition.

Two years ago, the Senior Administrative Officers (SAO) Training and Development Committee, which includes representation from the Office of the Provost and Vice-President (Academic), the Department of Human Resources, Deans Council and the Senior Administrative Officers Group, began work to assess changes in the role requirements and duties from the original senior administrative officer position – a unique leadership position in the academic units that had evolved significantly overtime -- ; and to provide advice, feedback and guidance for the creation and implementation of a SAO learning and development plan, including competencies, initiatives, training opportunities and programs.

In today's global, digital and multifaceted post-secondary environment, the SAO role is an important element of the leadership teams in Memorial's academic units. SAOs must possess a broad and deep level of knowledge in the functional areas required to successfully do the job; including academic management support, finance, human resource management, information management and facilities management; they must have a clear and in depth understanding of the academic environment; and, as they are senior advisors to the deans with significant authority, they must hold exceptional leadership skills.

"Senior Administrative Officers are essential in connecting the administrative and academic functions of the faculties and schools they support. In approaching this project and having members of the Human Resources team participate on the SAO Training and Development Committee, we knew that the complex role of each SAO would need to be considered in developing the outcomes of the project," said Stephen Dodge, director, Department of Human Resources.
The committee's work, which included extensive consultation with stakeholders from across the university culminated in a detailed report, which provides an analysis and evaluation of the current leadership environment of the SAO roles within Memorial's academic units; the identification of core competencies of the SAO role; and a competency development guide to support customization and adaptation of the model for the university's SAO roles.
"The result of the work of the SAO Training and Development Committee is a new leadership model, unlike anything we've seen before at our university, and it could certainly be replicated for other similar roles at Memorial," said Ms. Roxanne Millan, director, Academic Support Services, Office of the Provost and Vice-President (Academic).

The dynamic SAO Competency Model created by the committee reflects the complexity of the leadership position. Leadership, with its associated competencies, sits at the core of the model, intersecting with functional competencies within a dynamic post-secondary academic environment.
Thedevelopment guide provides examples of how the model can be applied in each unit in relation to the functional and behavioural leadership competencies illustrated in the model with each competency contextualized in four areas: core skills and knowledge; intersection with academic environment; interconnection with leadership and key stakeholders.

For more information on this project, contact Roxanne Millan, director, academic support services, at rmillan@mun.ca.