Memorial's Report to the Community 2022
Dec 21st, 2022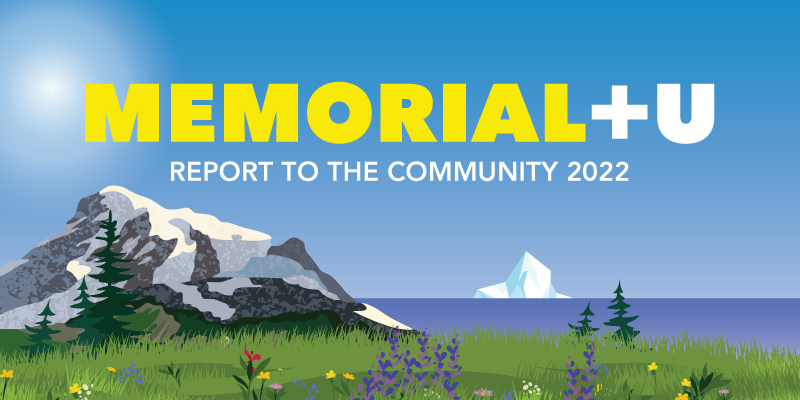 WE TRIED SOMETHING DIFFERENT this year for Memorial's Report to the Community.

Memorial+U brought together our six campuses for live, online reports from each campus, including Harlow, U.K., and our newest one in Labrador.

Community members were invited to our campuses as we celebrated our university and demonstrated our clear commitment to community. A community can be many things: inmates at His Majesty's Penitentiary who created the Phoenix Garden with volunteers from Memorial; the team at the Pye Centre in Labrador who harvested and donated 2,700 pounds of turnips and 800 pounds of potatoes throughout Labrador – fresh, free local food for those who need it the most; or the first cohort of nursing students to study in Grand Falls-Windsor.

What is a community? It's friends helping friends. It's everyone working together and holding each other up. It's using your skills and knowledge to make your community a better place.
Read on to learn more about how our university is making a difference in your community.
Supporting sustainability

Grenfell releases food and agriculture research report

The Launch

Holyrood Marine Base renamed and dedicated to the late former Memorial President

Farming the North

Community-led and northern-focused food systems hub in Labrador

International Innovation

Student, med-tech partnership to help explore U.K. markets

Beyond campus

Community scholars program provides opportunity to connect with communities

'A real gift'

Community collaborator, HKR researcher advocates for inclusive health active living