Information for New Admits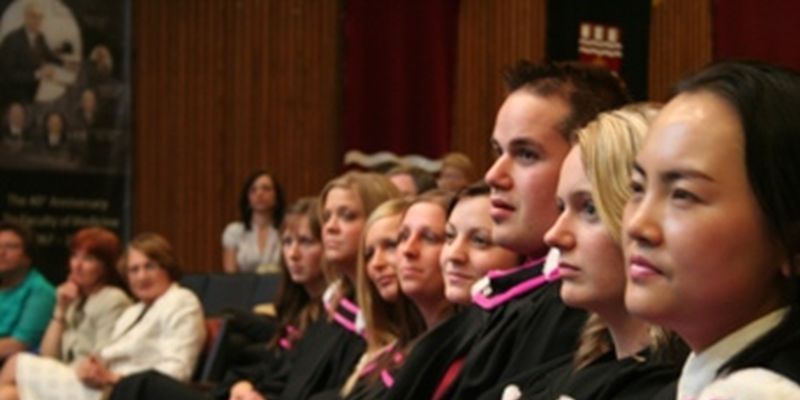 Acceptance Confirmation:
Applicants must confirm their seat by paying a tuition deposit through their application portal once a decision has been made. You can confirm or decline the acceptance through your "My Account" page under the Decision History tab and then select Respond Now.

CRNNL Requisites:
By accepting your seat in the nursing program, you are confirming that you have read, understood and met the College of Registered Nurses of Newfoundland and Labrador's Requisite Skills and Abilities for Entry-Level Registered Nurse Practice document which can found at: requisite-skills-and-abilities-for-entry-level-rn-practice.pdf (crnnl.ca)
Course Registration and Orientation Information:
Once an accepted student has confirmed seat acceptance, the learning site to which the student has been accepted will send additional information on course registration and orientation. This information will be available before registration begins in July.
Any student admitted to the program after July will be contacted by the specific learning site once they are notified of the acceptance.
Additional Pre-clinical Requirements, Coordinated by the Learning Sites:
Once accepted to the Bachelor of Science in Nursing (BScN) (Collaborative) program, there are pre-clinical requirements that must be met. These requirements must be completed by the deadline date listed in your orientation package. (The learning sites, not the Undergraduate Nursing Admissions Office, coordinate these requirements.)
The pre-clinical requirements, for example, include:
Standard First Aid and Basic Life Support Certificates
Student Information Form
Newfoundland and Labrador Pre-Placement Immunizations and Communicable Diseases Screening Form
Criminal Record Check and Vulnerable Sector Check
All New Admits Should Register for Fall Semester Courses by the End of the First Week of August:
All new admits are strongly encouraged to register for Fall semester courses by the end of the first week of August. If you have not registered by this time, you will be contacted to discuss your intention to register.
Non-Academic Complaint Policy & Procedures:
Please note that students accepted to the Memorial University Faculty of Nursing will follow the non-academic complaint policy and procedures of Memorial University. Students accepted to the Centre for Nursing Studies and the Western Regional School of Nursing will follow the non-academic complaint policy and procedures at NL Health Services.
Clinical Placements:
Students may be required to attend clinical placements for "block" clinical courses outside of the municipality where they are enrolled for their nursing courses. "Block" clinical placements are those that involve full-time clinical placements, during which the student does not take classroom courses. Any travel and accommodation costs incurred during these placements will be the responsibility of the student.
Required Resources for Students:
Students are advised that specific resources (i.e. ATI) must be purchased for the program. ATI is an electronic resource, the cost of which is divided over the years of your program. In addition, students will be asked to purchase other items such as textbooks (electronic or hard copies), uniforms, and other tools/equipment that are a requirement in the program and may need to be purchased in Year 1 for use throughout the program.