Sailen S. Mookerjea (1930-2011)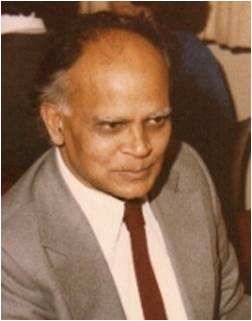 The Department of Biochemistry is saddened to announce that our colleague and former Head of Department, Sailen S. Mookerjea, passed away in his sleep on 18 November 2011. Dr. Mookerjea's wife, Chitra, passed away in July 2009.
Dr. Mookerjea was born in Bengal, India, and attended the University of Calcutta where he received his B.Sc., M.Sc., and PhD degrees. Following academic appointments in Nagpur and Calcutta, Dr. Mookerjea came to Canada as Assistant Professor in the Banting & Best Department of Medical Research at the University of Toronto. In 1976, he was recruited to Memorial University becoming Head of Biochemistry in 1978. He served in that position until 1986.
Dr. Mookerjea was a distinguished researcher in the fields of glycoproteins, serum lipoproteins, and their metabolism. He published well over 100 papers and was continuously funded by the Medical Research Council of Canada over his thirty year career. He received the award of University Research Professor in 1987. Dr. Mookerjea retired in 1996 and was subsequently appointed Professor Emeritus.