Deep Sea Research Lab
At the CDRF we have two 19L high hydrostatic pressure vessels capable of reaching 300 bar (4351 psi). We can work with you to set-up experiments to simulate deep sea conditions for organism-based studies or for the purposes of testing equipment such as camera and battery housings. These services are available to academic researchers, private companies, and industry partners. Typical tests go through cycles of low and high pressure. Temperature control, replacement of water and video recording while under pressure is also possible.
Please contact the facility manager to arrange a test and for pricing information.
IPOCAMP pressurized vessel
We have two IPOCAMP vessels which may be used to study deep-sea life at pressures up to 300 bars (equivalent to 3000 m depth).
Flow-through or static filtered seawater or freshwater
Chambers have a 19 L capacity, with a 20 cm diameter and 60 cm height/depth
Temperatures from 2°C to 100 °C
12 L / hour flow rate
Endoscope with camera, monitor and recorder as well as fibre optic light guides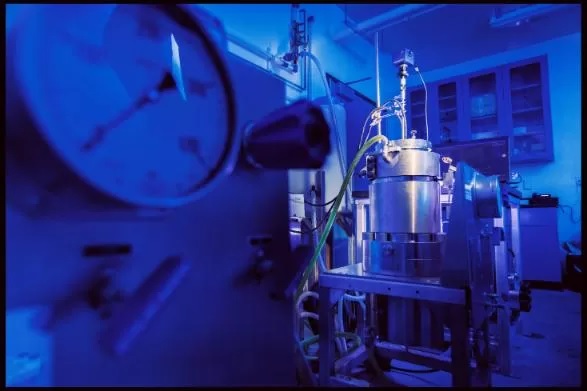 PICCEL/ PRISM
The PICCEL system consists of two quick open reactors for the culture of minute organisms (cells, embryos) under pressure and flow-through conditions via a manual pump and a regulation line. The quick opening pressure vessels feature rapid cyclic operation with an O-ring seal. The system also includes a PRISM-type cell for microscopic observation of specimens while still held under pressure. It is possible to carry out different operations (renewal of water, sampling) without depressurizing the reactors.
Volume: 50 mL
Inside diameter: 30 mm
Inside length: 80 mm
Maximum allowable working pressure: 300 bars at 100°C