Certificate Program Info
Supervisory Management Skills Program
Scheduled Date(s)
See Details Below
---
Register for each module individually. Modules can be taken in any order.
Funding Options Available

Enhancing the performance of Supervisors improves the performance of the entire team.
The Supervisory Management Skills Program (SMSP) is an interactive and collaborative learning experience which brings together supervisors from a variety of organization and sectors. Participants learn practical skills and theory from each instructor, who is a subject matter expert, and gain valuable insight from networking and sharing experiences with fellow participants.
The Supervisory Management Skills Program teaches the essential knowledge, skills, abilities and behaviours to enhance supervisory and management competencies. Participants will learn principles which may be applied in both public and private sector organizations and across all industry sectors.
The program instructors provide an interactive learning experience using group discussion, case studies, self-assessment activities, structured exercises, and skills practice to deliver module content.
The program includes three, five-day modules. To learn about each module please click on its title below.
Communications and Team Development October 1-5, 2018 
Functional Responsibilities of the Supervisor  November 26-30, 2018
Managing Employee Relations Winter 2019
---
Benefits
For Individuals
Become a more effective supervisor
Become a more competent and confident decision maker
Improve staff morale
Reduce absenteeism and turnover
Increase potential for career advancement
Enhance functional knowledge in planning, problem solving, and time management
Enhance skills in labour relations, employee discipline, conflict management, and employee motivation
Learn communication tools and techniques for building a productive and motivated team
Understand how to coach, motivate and lead your teams for increased efficiency
Network with supervisors from a variety of organizations and industries
For Organizations
Build a skilled supervisory management team
Motivate teams to achieve higher productivity and performance
Foster trust among stakeholders and improve employee morale
Reduce staff turnover and absenteeism
Improve decision making processes
Improve the work environment
Understand the impacts of working with employees from different generations
Improve communications between supervisors and employees
Bring labour best practices to the organization
Understand the use of effective employee discipline measures
Apply coaching principles to enhance leadership
Enhance work management techniques
---
Who Should Attend
The program is designed to strengthen supervisory and management competencies and enhance personal performance making it relevant for employees of small companies, large corporations, government, and not-for-profit organizations.
New managers and supervisors who want to learn the essential skills of supervision and management
Experienced managers and supervisors who want to hone their skills and develop a deeper understanding of the topic area
High potential professionals who see supervision or management as the next step in their career development
Program participants come from a broad range of industries, backgrounds and education levels. The diversity in the classroom adds significantly to the richness of the learning experience. There are no course pre-requisites for this program.
---
Details
The program is comprised of three modules, each of which is five days in duration. There are no pre-requisites for the modules, and the program can be completed in any module order. To learn about each module please click on its title below.
Communications and Team Development 
Functional Responsibilities of the Supervisor   
After each module, participants will receive a certificate of completion. For those individuals who complete all three modules of the program, a Certificate of Achievement in Supervisory Management Skills will be awarded.
Gardiner Centre can customize the Supervisory Management Skills Program (SMSP) to address the specific needs of your organization. The modules within the program can be tailored to include real examples and discussions to help your staff develop solutions for the specific challenges facing your organization.
We have customized and delivered successful programs for organizations such as: 
Nalcor
Browning Harvey Ltd. / A. Harvey & Co. Ltd.
Memorial University
Research & Development Corporation
Check Out Funding Opportunities Available Through The
---
Past Participant(s) Said
"When you can sit back and understand how others see you, you can then make appropriate changes to become a more positive person and manager. I can step back and look at a situation as a whole and gather all the relevant information instead of dealing with it head on. I have gained respect from my peers due to the way I use these skills on a daily basis. I would recommend anyone who is thinking of going into a management position or is currently in a management position to complete this program. The knowledge you gain from instructors and the experiences you hear from other participants is guaranteed to help you in your career path and in life in general." 
Alana Lee
Project Manager, BELFOR Property Restoration
"I have attended several of the training sessions at the Gardiner Centre including the Supervisory Management Skills Program and have found the information presented to be easily transferable to the job.  The information presented is diverse and participants are offered an opportunity to practice among their peers with role playing.  It is a great opportunity for hands on learning for those starting in a supervisory position or for those who have been in management for years."
Tina Snow 
Regional Maintenance Manager, West Coast, Newfoundland and Labrador Housing Corporation
"The Gardiner Centre Supervisory Management Skills Program is a multifaceted program devised into three robust modules. This program is a harmonized fit for anyone new to managing people and to those with whom have many years' experience. The faculty team have the talent to make daunting supervisory tasks become attainable goals, and strategic thinking the norm for any supervisor.  Don Shula & Ken Blanchard said that - Learning is often defined as a change in behaviour. You haven't learned a thing until you take action and use it. -  Fortunately for the supervisors and future workforce leaders of today's society we have the Gardiner Centre SMSP to empower any participant to return to the workplace equipped with a comprehensive skillset ready to change the challenges of today and make them the opportunities of tomorrow."


Terri Furey
Corporate Manager, Crosbie Group Limited
Instructors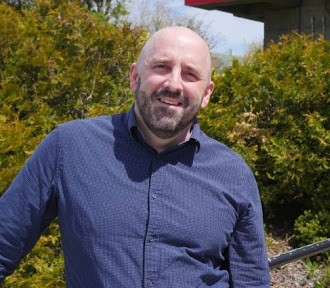 Blair Pritchett
Blair Pritchett is a Partner with the law firm McInnes Cooper, where he advises clients on matters of employment, labour and immigration. Blair also has extensive experience in a wide variety of litigation matters involving employment, defamation, product liability and insurance. In recent years, he has also counseled clients involved in public inquiries into matters of health care and industrial health and safety.
In addition to his legal practice, Blair is an active member of the Law Society of Newfoundland and Labrador, the Canadian Bar Association and the American Immigration Lawyers Association (AILA). As well, Blair currently sits on the McInnes Cooper Board of Directors. He is the founder and current Chair of the CBA-NL Citizenship and Immigration Section and a former Chair of the CBA-NS Civil Litigation Section.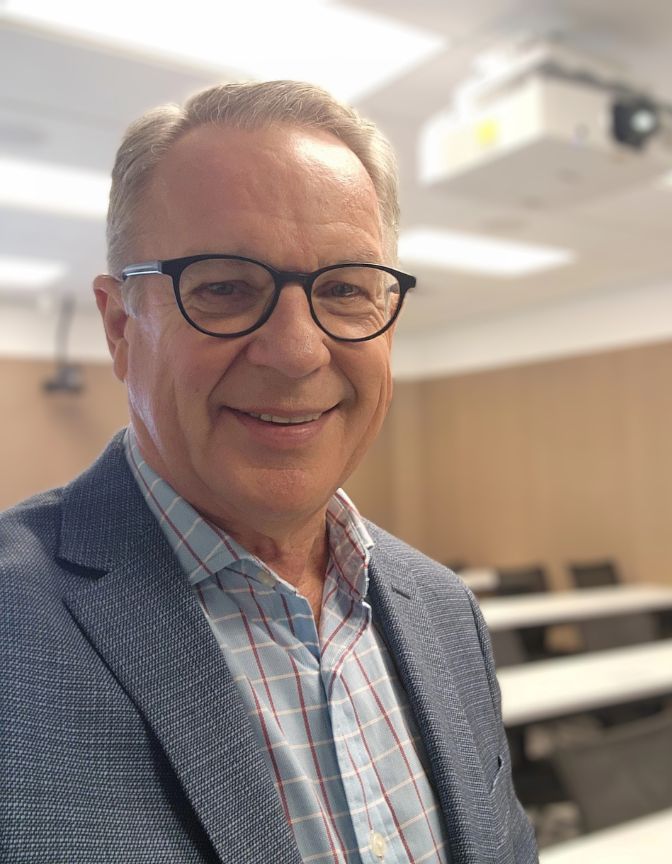 Craig Matthews
Craig Matthews is the founder and owner of NewView Consulting.
Craig's driving purpose in life, and the mission of NewView Consulting, is to "help individuals and organizations get from where they are to where they want to be."
With a diverse background of managerial and human resource development experience in healthcare, adult education, the pharmaceutical and airline industries, plus numerous Awards of Excellence to his credit, Craig's infectious enthusiasm for personal and professional excellence has been inspiring individuals and teams for over 25 years.

Craig is a Certified EQi2.0, Emotional Intelligence Coach and is an Associate in Eastern Canada for the proven programs, Effective IntelligenceTM and Emotional PowerTM.

Craig holds a B.Sc. (Honors) from the University of Guelph, a Certificate in Technical and Vocational Education, is a Registered Respiratory Therapist, and has completed a Certificate in Leadership Studies from Memorial University of Newfoundland. In 2007 Craig was honored to be selected as a Certified Coach for the world-class, Lead Without A Title workshop available from famed author and international leadership expert, Robin Sharma (www.robinsharma .com). His current personal development pursuits include ongoing studies in leadership and human psychology.

Dianne Ford
Dianne Ford holds a Bachelor of Arts (BA) honours degree in psychology and a Master of Business Administration (MBA) degree from University of Saskatchewan. She also holds a Doctor of Philosophy (PhD) degree in management (organizational behaviour and management information systems) from Queen's School of Business, Queen's University.
Dianne taught a variety of undergraduate and graduate courses in organizational behavior (OB), human resource management (HRM), statistics, international business (focused on Japan), and management information systems (MIS) at the University of Saskatchewan, Queen's University and Nipissing University before Memorial University of Newfoundland, where she now teaches OB and HRM classes at both the undergraduate and graduate level as a tenured Associate Professor.
Dianne has experience as a private consultant in healthcare and education services in Saskatchewan and Ontario, various non-profit organizations in Ontario, and has served as president and vice-president (finance) for not-for-profit volunteer organizations in Saskatchewan and Newfoundland and Labrador. She has also spent some time studying, consulting and researching in the manufacturing industry (e.g., from power industry to consumer products) and provided guidance to start-up businesses in business planning.  She coaches individuals nationally and internationally on personal and dog-sports-related skills.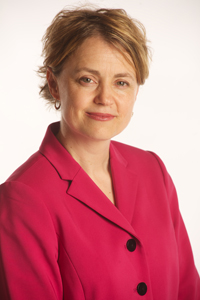 Heather Peters
Heather Peters is a Senior Consultant and the NL Practice Lead for Leadership, HR and Career Solutions at Knightsbridge Robertson Surrette. An insightful leadership coach, solutions-driven human resources consultant and energetic and engaging facilitator, Heather has helped hundreds of leaders and professionals engage teams and organizations in Canada and beyond.
 As a Senior Consultant and Coach, Heather can easily switch hats to deliver distinctive employee, team, leadership, career and HR solutions. She attributes this ability to over 20 years in leadership, entrepreneurial and strategic HR roles in the insurance, IT, human resources, healthcare and financial industries. Heather's hands-on business and organizational experience helps her connect with her clients and create long standing relationships based on trust and exceptional service.  Heather works mainly in the areas of Performance Management, Organizational Development, Compensation, and Policy, Leadership and Team Development, Succession Planning, Change Management and Career Transition.
Heather is passionate about learning and has completed her Master of Employment Relations (MER) from Memorial University, a Bachelor of Commerce (B. Comm.) from the University of Ottawa, is a Certified Coach (ACC) with the International Coach Federation (ICF), and is an Advanced Certified HR Professional with IPMA (IPMA-ACP). This commitment to life-long learning, coupled with 'in the trenches' experience, allows her to translate academic theory into relevant, impact driven solutions for her clients and also her students as a part-time instructor with the Faculty of Business at Memorial University.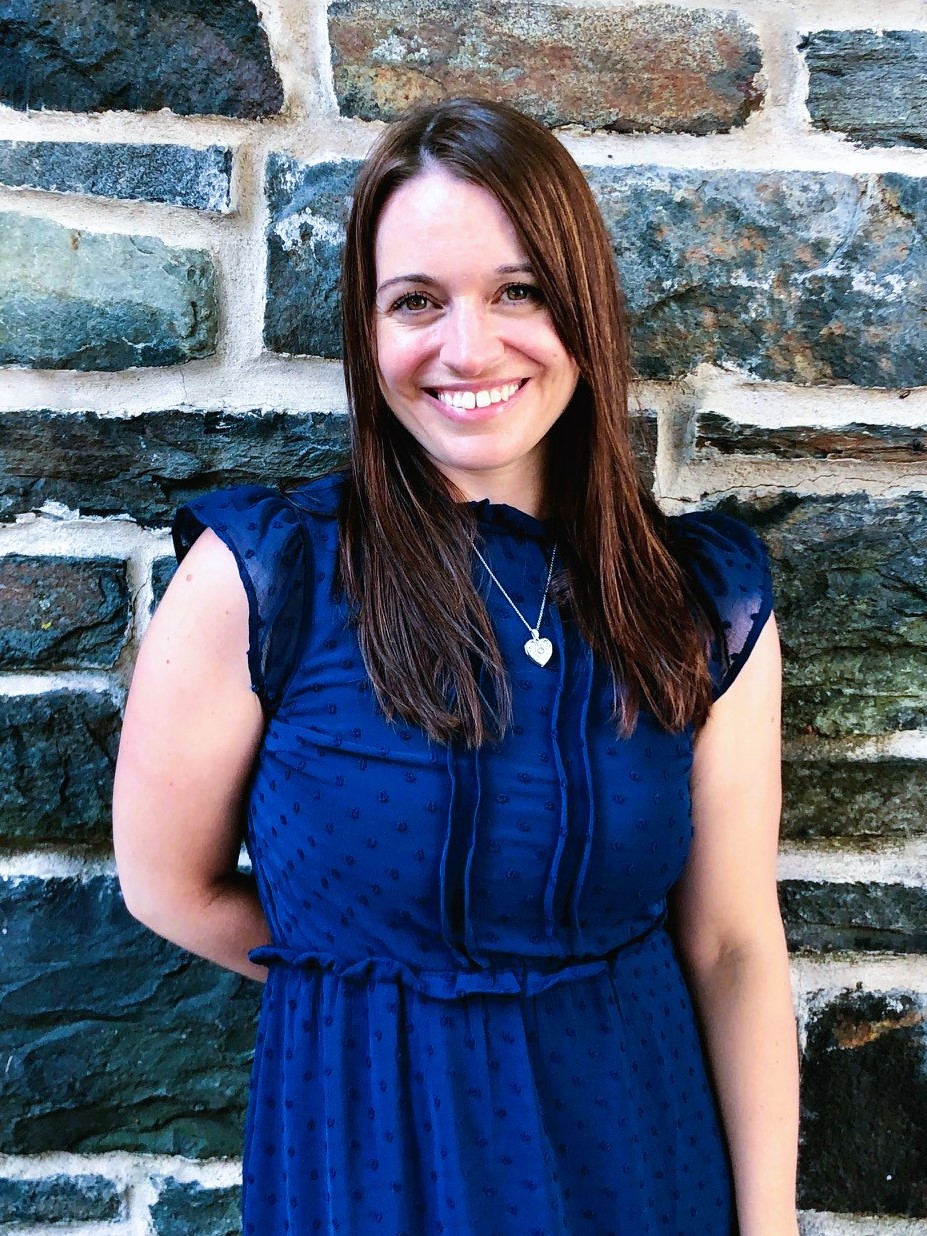 Jennifer Kelly
Jennifer is a professional development trainer and educator with over seven years' experience developing and delivering training workshops to small and medium sized local businesses and academic institutions. She has a Master of Arts in Applied Communication, a Bachelor of Education in Post-Secondary studies and is a certified Positive Psychology Coach. Jennifer is the owner of INFocus Training, a business offering professional development training in communication and leadership skills, and a partner in Coast2Coast Training, a business offering coaching and online learning workshops in Positive Psychology.
Other training Jennifer has completed includes courses in Assertive Communication, Coaching Fundamentals, and Coaching Methods: Powerful Practice. Jennifer is also a published freelance writer. A former instructor for the Division of Lifelong Learning, Jennifer's facilitation clients have included Memorial University's Department of Human Resources, Department of Career Development and Experiential Learning, Faculty of Medicine and the School of Graduate Studies, Stratos Global (Inmersat), College of the North Atlantic, Keyin College, Academy Canada and the Murphy Centre.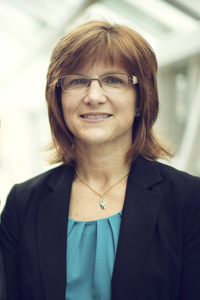 Kara Arnold
Kara Arnold, PhD is Professor of Organizational Behaviour and Human Resource Management at Memorial University's Faculty of Business Administration. During her tenure at the Faculty of Business she has served as Associate Dean of Research, Director of the PhD and MSc Programs, and Area Group Coordinator. Kara's research focuses on leadership, diversity and employee well-being, and she integrates this in her work with clients in the areas of leadership, interpersonal skills and team building, helping them through organizational issues and challenges.
Lynn Morrissey
Lynn Morrissey has over 25 years' experience as a facilitator, consultant, and educator.  She has taught academic courses in communications, organizational behaviour, and human resources, at the Faculty of Business Administration, Memorial University. She has received many awards for her contributions including the Dean's Teaching Award, the Dean's Service Award, the Dean's Citizenship Award, the President's Award for Distinguished Teaching and most recently the Queen`s Diamond Jubilee Medal (2012).
Lynn has a long-standing relationship with Gardiner Centre, instructing professional development seminars that focus on various fields of workplace communications and facilitation skills. Lynn's industry experience includes writing training and development strategies, developing training plans, leading performance development processes, conducting communications reviews, facilitating strategy sessions, and executive coaching.
In her 'spare time' Lynn is also Faculty Advisor for Enactus (formerly SIFE) Memorial, an international student organization focusing on enhancing entrepreneurial skills and community development.  Under Lynn's mentorship, the Enactus Memorial team has consistently achieved top awards and accolades at both the national and international levels. In 2007 Lynn was awarded the John Dobson Faculty Advisor of the Year in Canada for her work with her Enactus team.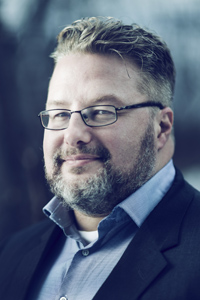 Tom Cooper
Dr. Tom Cooper is an Associate Professor at the Faculty of Business Administration, Memorial University.
As a facilitator and consultant, Tom has worked extensively with most of the major private sector employers in Newfoundland and Labrador including mining, technology, forestry, fisheries as well as oil and gas. He has also done extensive work with small and emerging businesses throughout the province and Atlantic Canada. Tom was recognized for his efforts with small and emerging businesses by being a two-time national finalist for mentor of the year through BDC/Futurpreneur. Tom has also worked with all levels of government in the province and sits on a number of private sector and not-for-profit boards.
Prior to taking his position at Memorial, Tom was a Senior Manager in PwC's consulting practice in London, United Kingdom for seven years. At PwC he worked with major international companies in the area of process improvement, governance, and risk. Tom holds a Ph.D. in Business from the University of Warwick, United Kingdom and undergraduate degrees from Memorial University. He is also a Certified Management Consultant.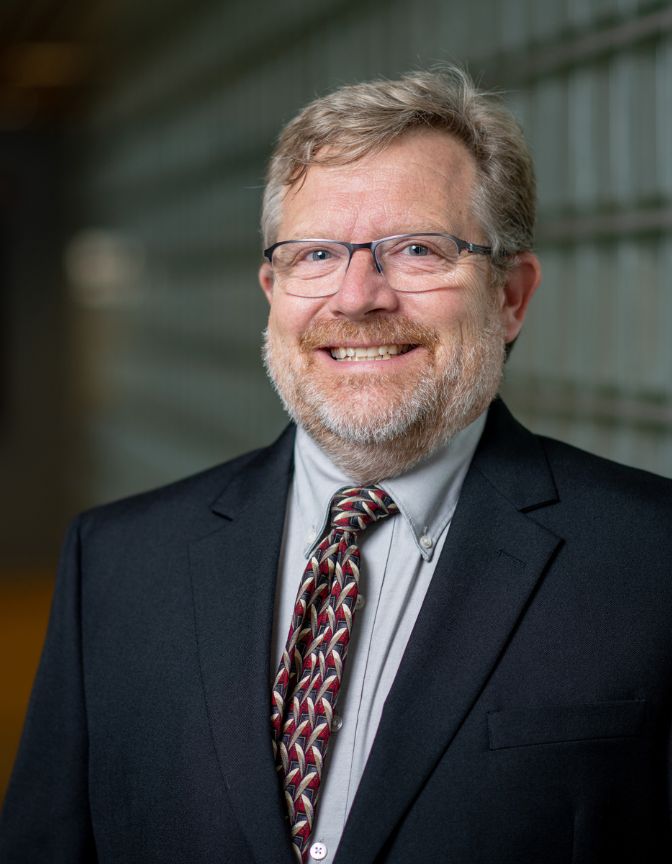 Travor Brown
Travor Brown is Associate Dean (Research), Director, Master of Science (M.Sc.) & PhD Programs, and a Professor of Labour Relations and Human Resource Management, with the Faculty of Business Administration, Memorial University. He has taught at Memorial University, the University of Toronto and University of Ulster.  Since joining Memorial University, he has been Director of the Master of Employment Relations program and has won both teaching and research awards. 
An accomplished academic, Travor has authored over 25 peer-reviewed journal articles, a textbook and over 70 conference presentations.  He has also been the sole investigator on two national, Social Sciences and Humanities Research Council of Canada (SSHRC) grants. Much of his research examines issues concerning goal setting and training effectiveness, with special focus on management and leadership development. 
Travor's academic background is coupled with extensive industry experience.  He worked in the telecommunications and manufacturing sectors prior to completing his PhD at the University of Toronto and remains active in the practitioner community.  Given this background, Travor is well known for his ability to engage both practitioner and academic audiences and to show the 'real world' implications of his research.
---
Scheduled Date(s)
See Details Below
---
Register for each module individually. Modules can be taken in any order.
Funding Options Available
Want More Information?