Professional Development Information
Supervisory Management Skills Program: Functional Responsibilities of the Supervisor
Improve your organizational effectiveness by further developing your skills in managing priorities, problem solving and working with multiple generations.
Supervisors must position themselves as leaders, advocating the goals of the organization while managing staff. On a daily basis you face multiple challenges: managing competing priorities for you and your staff, problem solving and decision making, leading a multigenerational workforce. This module provides essential skills and delivers practical tools that enable you to fulfill your responsibilities and lead with confidence.
The Functional Responsibilities of the Supervisor module is built around five core topic areas:
Role of the Supervisor enhances the participants' knowledge of the specific role the supervisor plays in an organization and helps develop a personal plan for becoming a more effective supervisor.
Critical Thinking & Problem Solving Skills explores the parameters of effective and ineffective problem solving and decision making.  Participants will explore decision making styles and learn a five-step model to guide the problem-solving and decision-making process.
Leading a Multigenerational Workforce explains the differences in major generational groups and their values.  Participants will learn how to manage employees according to their generational differences.
Managing Ethics and Values teaches participants how to integrate ethics into everyday management practices.  Participants will learn how to tailor internal processes to help manage ethics, compliance and codes of conduct within the organization.
Managing Your Priorities guides the participant through strategies for effective time management and priority setting.
Functional Responsibilities of the Supervisor is a module in the Supervisory Management Skills Program. The program includes three, five-days modules.
Participant Feedback:
-"This training opened my mind to different points of views and values. It gives you tools to accept and change what you can control."
- "Great program! It gave me tools to be a better manager at work and tools that I can use at home."
- "Very interesting and enjoyable learing!" 
---
Benefits
For Individuals
Become a more effective supervisor
Become a more competent and confident decision maker
Increase potential for career advancement
Network with supervisors from a variety of organizations and industries
For Organizations
Build a skilled supervisory management team
Motivate teams to achieve higher productivity and performance
Foster trust among stakeholders and improve employee morale
Reduce staff turnover and absenteeism
Improve decision making processes
---
Who Should Attend

• New managers and supervisors who want to learn the essential skills of supervision and management
• Experienced managers and supervisors who want to hone their skills and develop a deeper understanding of the topic area
• High potential professionals who see supervision or management as the next step in their career development
The Supervisory Management Skills Program is designed to strengthen supervisory and management competencies and enhance personal performance, making it relevant for employees of small companies, large corporations, government and not-for-profit organizations. Program participants come from a broad range of industries, backgrounds and education levels. The diversity in the classroom adds significantly to the richness of the learning experience.


---
Details
The Role of the Supervisor
Better understand the role of the supervisor
Appreciate the role's realities
Understand change and how it affects your role
Be challenged to examine what you do
Enhance your personal plan to become a more effective supervisor
Critical Thinking & Problem Solving Skills
Distinguish between issues and problems
Identify the core challenges in your workplace
Gain exposure to key basic problem solving tools
Map issues using an eight-step process
Recognize communication breakdowns and take appropriate corrective steps
Enhance your competence and confidence in the decision making process
Leading a Multigenerational Workforce
Explore the attitudes, values and expectations of the four generations
Understand what motivates each generation
Learn how various leadership styles work to motivate and engage
Learn to create an environment that is accepting and respectful of generational differences
Build on strengths that different perspectives bring to your organization
Learn the critical steps in leading a multigenerational organization to success
 The Management of Ethics and Values in Organizations
Identify internal processes to help you manage issues of ethics, compliance and codes of conduct
Develop an Ethical Management Process in your organization
Learn how to integrate ethics into the management practices of your organization
Establish a culture of good business ethics and values
Foster trust among your organization's stakeholders
 Managing Competing Priorities
Develop an understanding of 3 major factors that influence work task priorities
Gain an understanding of cumulative effect of individual work priority choices
Develop a personal strategy for more effective prioritization
Learn how to shift gears to balance existing and new priorities
Create a plan to implement strategy, including ways to manage perceived obstacles
The program instructors provide an interactive learning experience using group discussion, case studies, self-assessment activities, structured exercises, and skills practice to deliver module content.
After each module in the Supervisory Management Skills Program, participants will receive a certificate of completion. For those individuals who complete all three modules of the program, a Certificate of Achievement in Supervisory Management Skills will be awarded.
Continuing Education Contact Hours: 35
---
Instructors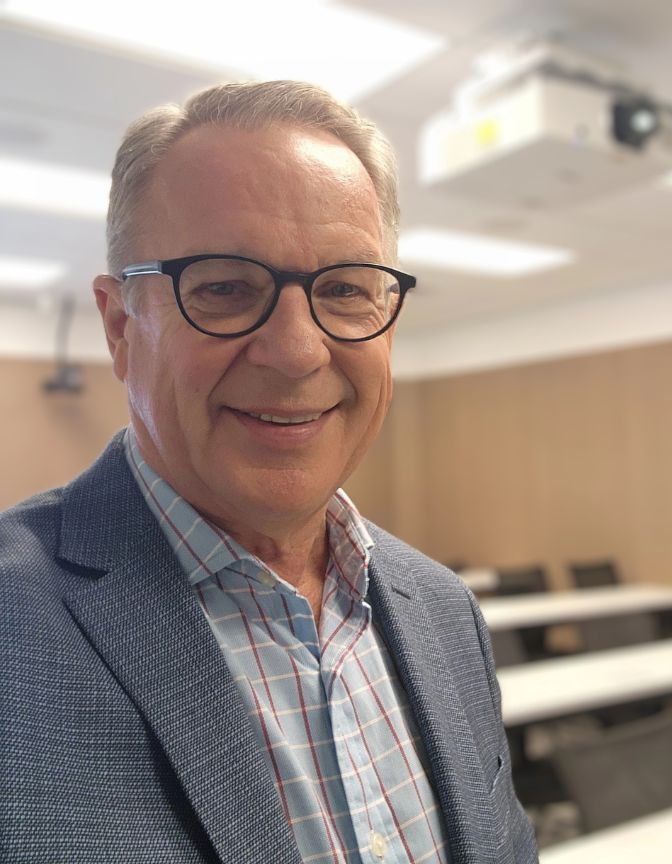 Craig Matthews
Craig Matthews is the founder and owner of NewView Consulting.
Craig's driving purpose in life, and the mission of NewView Consulting, is to "help individuals and organizations get from where they are to where they want to be."
With a diverse background of managerial and human resource development experience in healthcare, adult education, the pharmaceutical and airline industries, plus numerous Awards of Excellence to his credit, Craig's infectious enthusiasm for personal and professional excellence has been inspiring individuals and teams for over 25 years.

Craig is a Certified EQi2.0, Emotional Intelligence Coach and is an Associate in Eastern Canada for the proven programs, Effective IntelligenceTM and Emotional PowerTM.

Craig holds a B.Sc. (Honors) from the University of Guelph, a Certificate in Technical and Vocational Education, is a Registered Respiratory Therapist, and has completed a Certificate in Leadership Studies from Memorial University of Newfoundland. In 2007 Craig was honored to be selected as a Certified Coach for the world-class, Lead Without Title workshop available from famed author and international leadership expert, Robin Sharma (www.robinsharma .com). His current personal development pursuits include ongoing studies in leadership and human psychology.

Dianne Ford
Dianne Ford holds a Bachelor of Arts (BA) honours degree in psychology and a Master of Business Administration (MBA) degree from University of Saskatchewan. She also holds a Doctor of Philosophy (PhD) degree in management (organizational behaviour and management information systems) from Queen's School of Business, Queen's University.
Dianne taught a variety of undergraduate and graduate courses in organizational behavior (OB), human resource management (HRM), statistics, international business (focused on Japan),and management information systems (MIS) at the University of Saskatchewan, Queen's University and Nipissing University before Memorial University of Newfoundland, where she now teaches OB and HRM classes at both the undergraduate and graduate level as a tenured Associate Professor.
Dianne has experience as a private consultant in healthcare and education services in Saskatchewan and Ontario, various non-profit organizations in Ontario, and has served as president and vice-president (finance) for not-for-profit volunteer organizations in Saskatchewan and Newfoundland and Labrador. She has also spent some time studying, consulting and researching in the manufacturing industry(e.g., from power industry to consumer products) and provided guidance to start-up businesses in business planning.  She coaches individuals nationally and internationally on personal and dog-sports-related skills.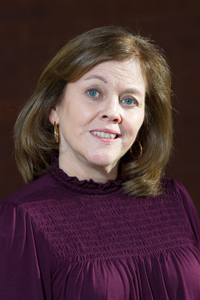 Lynn Morrissey
Lynn Morrissey has over 25 years' experience as a facilitator, consultant, and educator.  She has taught academic courses in communications, organizational behaviour, and human resources, at the Faculty of Business Administration, Memorial University. She has received many awards for her contributions including the Dean's Teaching Award, the Dean's Service Award, the Dean's Citizenship Award, the President's Award for Distinguished Teaching and most recently the Queen`s Diamond Jubilee Medal (2012).
Lynn has a long-standing relationship with the Gardiner Centre, instructing professional development seminars that focus on various fields of workplace communications and facilitation skills. Lynn's industry experience includes writing training and development strategies, developing training plans, leading performance development processes, conducting communications reviews, facilitating strategy sessions, and executive coaching.
In her 'spare time' Lynn is also Faculty Advisor for Enactus (formerly SIFE) Memorial, an international student organization focusing on enhancing entrepreneurial skills and community development.  Under Lynn's mentorship, the Enactus Memorial team has consistently achieved top awards and accolades at both the national and international levels. In 2007 Lynn was awarded the John Dobson Faculty Advisor of the Year in Canada for her work with her Enactus team.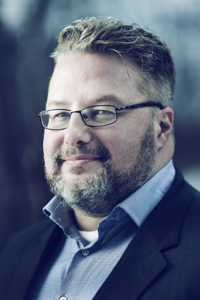 Tom Cooper
Dr. Tom Cooper is an Associate Professor at the Faculty of Business Administration, Memorial University.
As a facilitator and consultant, Tom has worked extensively with most of the major private sector employers in Newfoundland and Labrador including mining, technology, forestry, fisheries as well as oil and gas. He has also done extensive work with small and emerging businesses throughout the province and Atlantic Canada. Tom was recognized for his efforts with small and emerging businesses by being a two-time national finalist for mentor of the year through BDC/Futurpreneur. Tom has also worked with all levels of government in the province and sits on a number of private sector and not-for-profit boards.
Prior to taking his position at Memorial, Tom was a Senior Manager in PwC's consulting practice in London, United Kingdom for seven years. At PwC he worked with major international companies in the area of process improvement, governance, and risk. Tom holds a Ph.D. in Business from the University of Warwick, United Kingdom and undergraduate degrees from Memorial University. He is also a Certified Management Consultant.
---