Supervisory Management Skills Program: Managing Employee Relations *IN PERSON*
$2495 +HST
---
Next Offering
October 23, 2023 - October 27, 2023
---

Minimize interpersonal conflict, understand labour relations and improve the overall employee/ employer relationship through positive employee development.
Employee relations involves maintaining a positive employee/employer relationship that contributes to employee productivity, motivation, and morale. This module explores how supervisors can best resolve workplace conflicts and employ the best practices of employee development.
This is a module in the Supervisory Management Skills Program.
Module Content
Conflict Management and Resolution 
Reduce the occurrence of conflict to cultivate healthier, constructive work relationships and office environments.
Define types of conflict and how conflict can form.
Examine conflict management personality styles.
Practice resolution techniques to deal with misunderstandings, which are often at the root of many conflicts.
Assess how introspection and mindful listening can lead to resolution.
Practice proven resolution focused communication skills.
Apply a four-step conflict resolution model and tool to manage a current conflict.
Engaging and Motivating Employees 
Discover what it takes to be an effective leader who can successfully create motivation and enthusiasm among staff.
Discover the eight concepts of leadership
Understand the difference between a manager and a leader
Learn how to diagnose and solve leadership challenges
Understand the basics of motivation
Differentiate motivation factors such as equity and satisfaction
How to improve performance through positive reinforcement and behaviour modification
Gain insights into the role of discipline in improving performance
Understanding Workplace Harassment and Stress
Learn to reduce the occurrence of workplace harassment through prevention and understanding policies, and gain practical stress management tools. 

Define what does and does not constitute workplace mistreatment, harassment, bullying, and ostracism.
Identify employee rights and responsibilities.
Examine the behaviours and skills that, if incorporated into workplace behaviours, reduce or preclude the occurrence of workplace mistreatment.
Realize the impact of stress on health and safety in the workplace.
Develop awareness of the lifestyle choices that impact well-being, and productivity and how these choices can initiate workplace harassment and violence.
Apply stress management strategies to mitigate the negative outcomes of workplace harassment and violence.
Recognize the different types of stressors and their triggers and how to prevent and remove them.
Leading Organizational Change 
Learn strategies to lead others through the change transition process and create understanding, acceptance, and buy-in.
Change management best practices
Common causes of poor transition management, and how to counter them
Responding effectively to employees' reactions to change transition
Guidelines for effective communication and management of change transition
Creating a detailed assessment of a specific transition in your organization, including how workloads are affected, personal reactions to the change, and pros and cons of responsibility for communicating transition details to employees
Creating (and practice delivering) an individual communication plan for an organizational transition
Develop an action plan of next steps for improving transition management
Employment Law for Supervisors 
Learn the key employment laws that protect the rights of your employees and create a better employee/employer relationship.
Understand the relationship between discipline and training, and learn techniques to help employees through disciplinary action
Minimize legal action and expense through an increased understanding of employment law
Increased understanding of labour standards and how the law applies in union and non-union environments
Course Endorsements & Partnerships

This course qualifies as credits toward the International Association of Business Communicators' (IABC) professional certifications.  
When applying to sit for either the exam for Communications Management Professional (CMP)® or Strategic Communication Management Professional (SCMP)® or to apply for recertification, Gardiner Centre courses can be an integral part of your application package. 
To learn more about this global standard certification, visit: gcccouncil.org. To inquire about sitting for a certification exam, contact the local IABC NL chapter at iabcnl@gmail.com, or visit: iabcnl.com. 
Continuing Education Contact Hours: 35
Graduate Testimonials
"Practical interactive and enables participants to learn the latest business strategies."
"Best training I've ever done!!!"
"Motivated me to meet the challenges of being a supervisor." 
---
Instructor(s)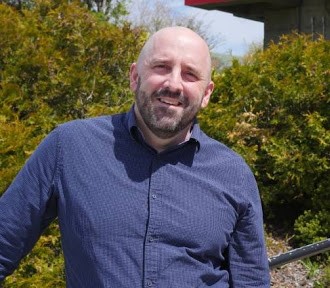 Blair Pritchett
Blair Pritchett manages Intact Insurance's legal teams in Newfoundland & Labrador and New Brunswick.  Prior to taking on that role, Blair was a practicing lawyer for almost two (2) decades.  Most of Blair's time in private practice was with McInnes Cooper, where he was a partner and a member of the firm's Board of Directors.
Blair is a frequent instructor and lecturer on legal topics relevant to the workplace, including employment, human rights, occupational health and safety, employee discipline and the legalization of cannabis.  Blair's background, which combines legal expertise and hands-on management experience, offers students a unique perspective on the law of the workplace.

Dianne Ford
Dr. Ford is a Professor at the Faculty of Business Administration with a Bachelors in Psychology, and double major in management information systems and organizational behaviour with her PhD. She conducts research on knowledge management, social media, and cyber deviance, in particular virtual harassment and cyber-incivility. She teaches organizations on how to create respectful workplaces to prevent harassment and bullying through the Gardiner Centre, and has also provided consultation work on remote work and its implications for employees and organizations.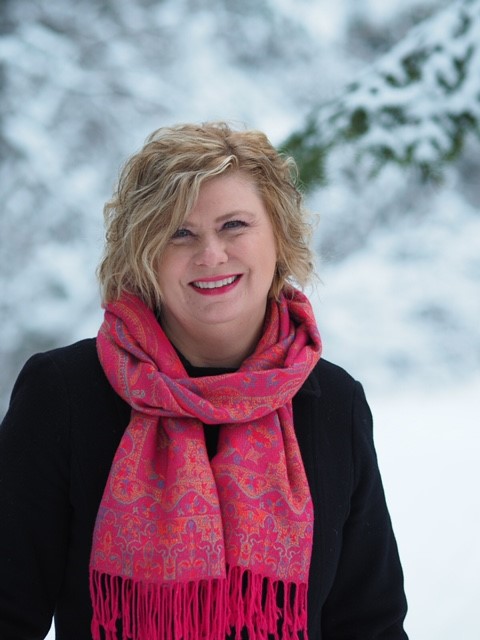 Gail Huang
With twenty years of experience in leadership, Gail has attuned her skill and knowledge of the management of workplace conflict. A coach approach sets Gail apart as an excellent facilitator, which she combines with her passion for creating and contributing to healthy workplaces.  Her areas of expertise include conflict management, leadership, group and team development as well as civility and respect.  A focus on psychologically safe workplaces positions her to assess the current culture and offer developmental solutions through training as well as conflict coaching, facilitation, mediation and restoration.  Gail has a view of conflict both from an organizational leadership position and as an individual practitioner in a career that has spanned private, non-profit, healthcare and government agencies.
Gail holds a Master of Arts in Leadership from Royal Roads University, a Bachelor of Arts in Psychology and a Diploma in Business Administration from Memorial University of Newfoundland and Labrador.  Gail also obtained a Graduate Certificate in Executive Coaching from Royal Roads University.  She is a Qualified Mediator through the Alternative Dispute Resolution Institute of Canada, a Workplace Fairness Analyst (Workplace Fairness Institute) and offers individual conflict and executive coaching.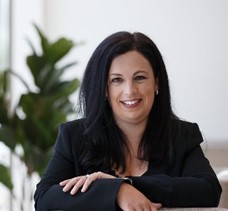 Susan Murray
Susan is an adjunct professor with the Faculty of Education, Memorial University of Newfoundland. She also is a guest lecturer for Executive Programs at the Rotman School of Management, University of Toronto, York University and Humber College.At the graduate level, she teaches courses in policy, strategic planning, leadership theory and practice, and HRM theory and practice in post-secondary settings. Her pragmatic approach instills and understanding of both theory and practice, including cross-cultural intelligences, employee engagement, leadership, strategy and an overall focus on quality and excellence across all components of an organization, including stakeholders.
Susan holds a Doctorate in Leadership (DBA) and an MSc. in Business Management Research from Henley Business School, UK. She also holds a Master of Education (Leadership) and a Bachelor of Education, both from Memorial University.She is a globally certified Gallup Strengths Coach and a member of the Forbes Coaches Council 
Concurrently, she is a research and management consultant through her own company, Clearpath Leadership, and has become a globally recognized leadership consultant. Her work spans many organizations and countries, with a focus on the UAE. Most notably, she has a lead role with the Excellence Assessment Program for the Prime Minister's Office in the United Arab Emirates, as well as the Governments of Dubai and Abu Dhabi.
Prior to completing her doctoral studies, Dr. Murray had an accomplished 25-year career as a senior leader in the public education system in Canada and was recognized as one of Canada's Outstanding Principals. She is a highly sought speaker for local, national, and international events.
Actively involved in the non-profit sector, Dr. Murray is the Chair of the Kids Eat Smart Foundation Newfoundland and Labrador. She is an advisor, coach and mentor with national organizations including the Canadian Arab Institute, Newcomer Students Association, Women in Leadership and FORA where she coaches young women to serve as board directors.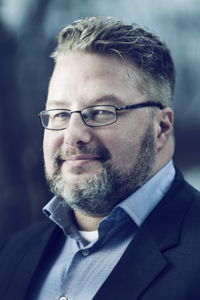 Tom Cooper
Dr. Tom Cooper is a Professor of Strategic Management at the Faculty of Business Administration at Memorial University. 
Prior to taking his position at Memorial University, Dr. Cooper was a senior manager in PwC's Performance Improvement Consulting practice in London, UK. He is an active facilitator with the Gardiner Centre at Memorial, a business consultant, company founder, board member, and is a Certified Management Consultant.
---