Custom Training for Employers
Optimize your organization's strategic objectives with customized professional development training.
Partnering with Gardiner Centre is a cost-effective way for your organization to address knowledge and skills gaps, build on existing skills, build stronger teams, and learn new practices to apply back in the workplace. Whether in person or live online, Gardiner Centre's training maximizes knowledge transfer using interactive practices including group activities, personal reflection, and new skill application.
Gardiner Centre's custom training solutions are dynamic, flexible and tailored to fit your specific requirements. We customize existing offerings, recommend topics to meet your organizational development needs, and develop co-branded certificates to meet specific needs.

Bringing your organization together for a custom learning experience will demonstrate your commitment to employee development, foster a sense of trust and unity among groups, bring a renewed sense of dedication to achieving common goals, and empower your employees to succeed.
Our commitment is to work with you to design training that aligns with your strategic professional development objectives and moves your organization forward.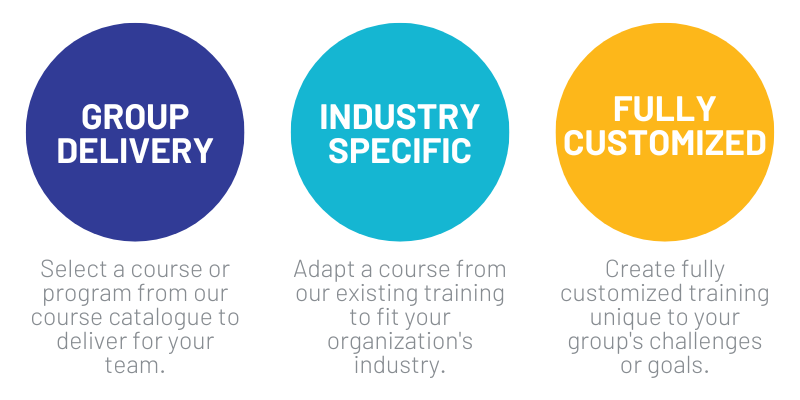 Start planning your team training!
Connect with our Custom Training Team: