Supervisory Management Skills Program *IN PERSON & ONLINE*
$7,485 + HST
---
Next Offering
October 23, 2023 - January 19, 2024
---

The Supervisory Management Skills Program (SMSP) builds essential knowledge, skills, abilities, and behaviours to enhance supervisory and management competencies. Participants learn practical skills and theory and gain valuable insight from networking and sharing experiences with peers.
This 15-day program is delivered in three, five-day modules each focused on critical skills development areas to specifically support supervisors and managers. Each module provides an interactive learning experience using group discussion, case studies, self-assessment activities, structured exercises, and skills practice. Designed to enhance personal and team performance, this program enables leaders to build forward momentum in their teams and organizations.
Key Learning Outcomes
Performance coaching techniques and communication tools to maximize workplace relationships, improve employee self-efficacy, and increase productivity.
Skills in labour relations, employee discipline, and conflict management to improve morale and reduce absenteeism and turnover.
Skills and techniques to become an effective supervisor and confident decision-maker.
Increased functional knowledge in planning, problem-solving, and time management to improve performance and proficiently adapt to organizational change.
An understanding of the impacts of working with employees from different generations.
Learn best labour practices to bring to the organization for an improved work environment.
The benefit of learning together with a network of supervisors from a variety of organizations and industries.
Program Schedule
| | | |
| --- | --- | --- |
| Date | Location/Delivery Mode | Module |
| October 23-27, 2023 | In Person at Gardiner Centre | Managing Employee Relations |
| November 20-24, 2023 | In Person at Gardiner Centre | Communications & Team Development |
| January 15-19, 2024 | Live Online | Functional Responsibilities of the Supervisor |
Program Content
Managing Employee Relations - October 23-27, 2023 (In Person)
Learn how to minimize interpersonal conflict, understand labour relations and improve the overall employee/ employer relationship through positive employee development.
Communications and Team Development - November 20-24, 2023 (In Person)
Learn how communicating with different personalities, performance coaching and team building techniques will help you lead your team to higher productivity.
Functional Responsibilities of the Supervisor - January 15-19, 2024 (Live Online)
Learn how to manage diversity in the workplace, problem-solve more effectively and increase your leadership efficiency.
Modules can be completed in any order. 
Upon completion of all three modules, participants will be issued a Certificate of Achievement in Supervisory Management Skills.
Course Endorsements & Partnerships

This course qualifies as credits toward the International Association of Business Communicators' (IABC) professional certifications.  
When applying to sit for either the exam for Communications Management Professional (CMP)® or Strategic Communication Management Professional (SCMP)® or to apply for recertification, Gardiner Centre courses can be an integral part of your application package. 
To learn more about this global standard certification, visit: gcccouncil.org. To inquire about sitting for a certification exam, contact the local IABC NL chapter at iabcnl@gmail.com, or visit: iabcnl.com. 
Continuing Education Contact Hours: 105
Testimonials
"SMSP (Supervisory Management Skills Program) has been a pivotal program for the professional development of our Team Leaders at Superior Glove. One of our main priorities is to provide our incredible team the proper resources to become successful in their position (and beyond), and the 3 week course that SMSP offers through Memorial University of NL (MUN) has allowed us to do that for over 3 years now."
- Carleigh Roughley, Marketing & Community Engagement Specialist, Superior Glove 
"I very much enjoyed the whole week. I gathered an array of new knowledge and techniques to take back to my workplace. I have grown my skills as a supervisor and look forward to continuing [the program] in the next couple of months."
- Vanessa Morris
---
Instructor(s)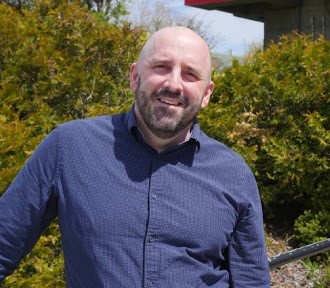 Blair Pritchett
Blair Pritchett manages Intact Insurance's legal teams in Newfoundland & Labrador and New Brunswick.  Prior to taking on that role, Blair was a practicing lawyer for almost two (2) decades.  Most of Blair's time in private practice was with McInnes Cooper, where he was a partner and a member of the firm's Board of Directors.
Blair is a frequent instructor and lecturer on legal topics relevant to the workplace, including employment, human rights, occupational health and safety, employee discipline and the legalization of cannabis.  Blair's background, which combines legal expertise and hands-on management experience, offers students a unique perspective on the law of the workplace.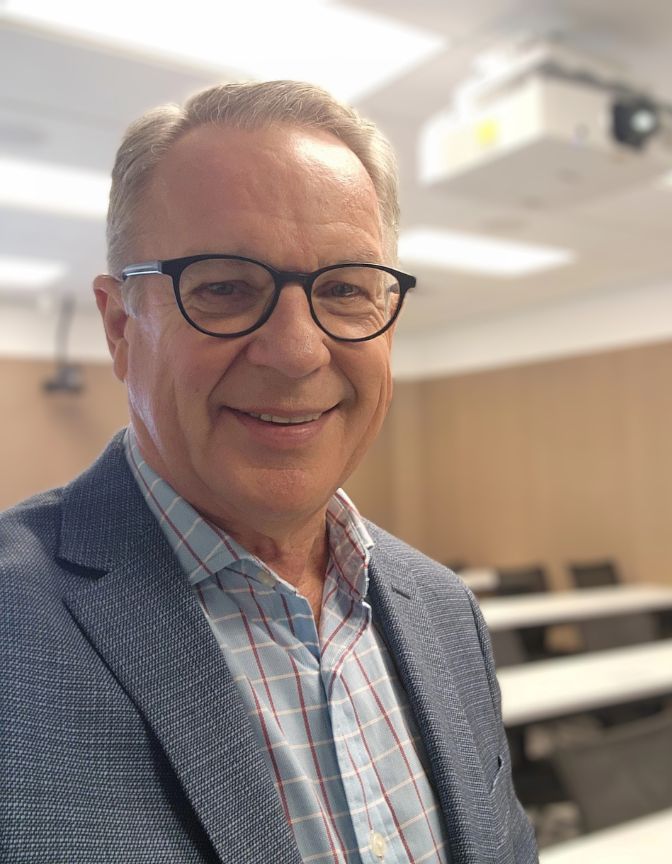 Craig Matthews
Craig has been the owner of NewView Consulting for the past sixteen years and brings over thirty years of diverse management and leadership development experience from the healthcare, adult education, biotechnology and airline sectors. He has had a long-standing relationship with Memorial University for the past fifteen years, beginning in the    former Division of LifeLong Learning to his current appointment as an Instructor with the Gardiner Centre. 
Craig's driving purpose in life, and the mission of NewView Consulting, is to "help individuals and organizations get from where they are to where they want to be."  Backed by his certifications in the EQi2.0 Emotional Intelligence assessment and the Rhodes' Thinking Styles assessment, Effective IntelligenceTM, Craig takes a 'whole brain' cognitive and emotional intelligence approach to support leaders in achieving their desired outcomes. 
Craig holds a B.Sc (Agr), University of Guelph; a Certificate in Technical and Vocational Education and a Certificate in Leadership Studies, from Memorial University. In 2007, he was honored to be selected by famed author and international leadership expert, Robin Sharma, to be an advisor and Certified Coach for the world-class, Lead Without Title workshop program available from Robin Sharma International (www.robinsharma.com).

Dianne Ford
Dr. Ford is a Professor at the Faculty of Business Administration with a Bachelors in Psychology, and double major in management information systems and organizational behaviour with her PhD. She conducts research on knowledge management, social media, and cyber deviance, in particular virtual harassment and cyber-incivility. She teaches organizations on how to create respectful workplaces to prevent harassment and bullying through the Gardiner Centre, and has also provided consultation work on remote work and its implications for employees and organizations.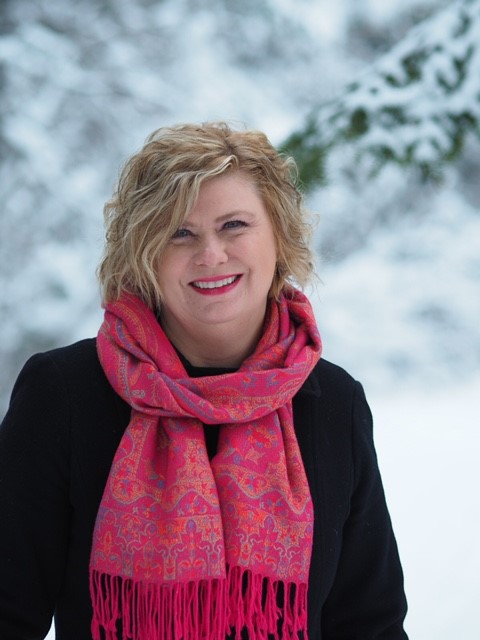 Gail Huang
With twenty years of experience in leadership, Gail has attuned her skill and knowledge of the management of workplace conflict. A coach approach sets Gail apart as an excellent facilitator, which she combines with her passion for creating and contributing to healthy workplaces.  Her areas of expertise include conflict management, leadership, group and team development as well as civility and respect.  A focus on psychologically safe workplaces positions her to assess the current culture and offer developmental solutions through training as well as conflict coaching, facilitation, mediation and restoration.  Gail has a view of conflict both from an organizational leadership position and as an individual practitioner in a career that has spanned private, non-profit, healthcare and government agencies.
Gail holds a Master of Arts in Leadership from Royal Roads University, a Bachelor of Arts in Psychology and a Diploma in Business Administration from Memorial University of Newfoundland and Labrador.  Gail also obtained a Graduate Certificate in Executive Coaching from Royal Roads University.  She is a Qualified Mediator through the Alternative Dispute Resolution Institute of Canada, a Workplace Fairness Analyst (Workplace Fairness Institute) and offers individual conflict and executive coaching. 
Heather Peters
Heather Peters is a Senior Consultant and the NL Practice Lead for Leadership, HR and Career Solutions at Knightsbridge Robertson Surrette. An insightful leadership coach, solutions-driven human resources consultant and energetic and engaging facilitator, Heather has helped hundreds of leaders and professionals engage teams and organizations in Canada and beyond.
 As a Senior Consultant and Coach, Heather can easily switch hats to deliver distinctive employee, team, leadership, career and HR solutions. She attributes this ability to over 20 years in leadership, entrepreneurial and strategic HR roles in the insurance, IT, human resources, healthcare and financial industries. Heather's hands-on business and organizational experience helps her connect with her clients and create long standing relationships based on trust and exceptional service.  Heather works mainly in the areas of Performance Management, Organizational Development, Compensation, and Policy, Leadership and Team Development, Succession Planning, Change Management and Career Transition.
Heather is passionate about learning and has completed her Master of Employment Relations (MER) from Memorial University, a Bachelor of Commerce (B. Comm.) from the University of Ottawa, is a Certified Coach (ACC) with the International Coach Federation (ICF), and is an Advanced Certified HR Professional with IPMA (IPMA-ACP). This commitment to life-long learning, coupled with 'in the trenches' experience, allows her to translate academic theory into relevant, impact driven solutions for her clients and also her students as a part-time instructor with the Faculty of Business at Memorial University.
Jennifer Kelly
Jennifer Kelly is an instructional designer and trainer with over 10 years' experience designing and delivering training for both live and online learners. As an instructional designer, she has developed training courses and programs for businesses and academic institutions. Jennifer has been an instructor with Gardiner Centre for five years and instructs courses in workplace communications, cross-cultural communications, presenting and facilitation skills, and more. In addition to her role as an instructor with Gardiner Centre, Jennifer works as an educational consultant for varied clients across Canada, including the Justice Institute of British Columbia.
Jennifer is committed to creating a safe and inclusive learning space. She has developed courses in cultural Safety and trauma informed practice which focused on building collaborative and culturally safe relationships between service providers and Indigenous peoples. To prepare for this specific role, Jennifer completed British Columbia's Trauma Informed Practice course and attended the San'yas Indigenous Cultural Safety Training course.
Jennifer holds a Master of Arts degree in Applied Communication, a Bachelor of Post-Secondary Education degree (Adult Education), and a certificate in Curriculum Development and Instructional Design.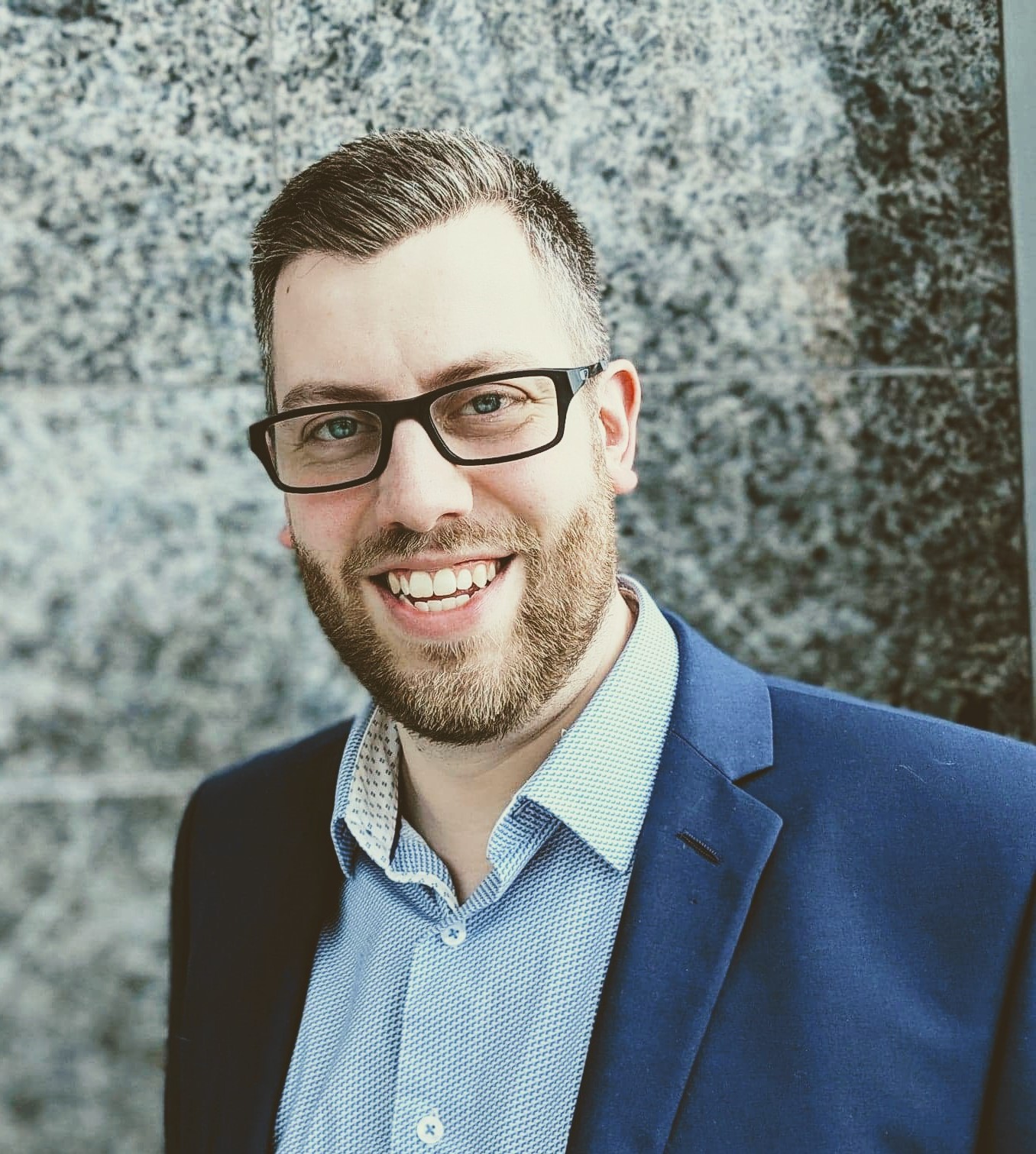 Jordan Wright
Jordan Wright has experience working with private, public and not-for-profit organizations, both locally and nationally. Jordan is currently Lead 2025 Canada Games at Memorial University and was previously Director - Operations, Conference Services and Events with Memorial University and was responsible for the Operations of Memorial's Emera Innovation Exchange at Signal Hill Campus along with its Graduate Student Accommodations and Conference and Events services for both the Signal Hill and St. John's Campuses. Immediately prior to this, Jordan managed the Office of the Associate Vice-President (Facilities) at Memorial University, where he worked on the University's overall infrastructure planning, which included capital renewal and new construction projects.
Jordan has also worked with the University's Office of Public Engagement, Gardiner Centre as well as the Government of Newfoundland and Labrador's Department of Advanced Education, Skills and Labour. These positions allowed him to work on a number of marketing and communications, event production, human resource development, consulting, economic and business development projects. Jordan has also been involved with the national Shad program since 2006 providing guidance on business plan development, project management and leadership fundamentals.
Jordan holds a Masters of Business Administration and Bachelor of Arts (French & Economics) from Memorial University, as well as a Masters Certificate in Project Management and Masters Certificate in Leadership from York University Schulich Executive Education Centre and Project Management Institute's (PMI) Project Management Professional (PMP) designation. Jordan previously held volunteer roles with the East Coast Trail Association and Horizon TNL, is a past-president of PMI NL Chapter and is a former National Vice-President of Canadian Parents for French.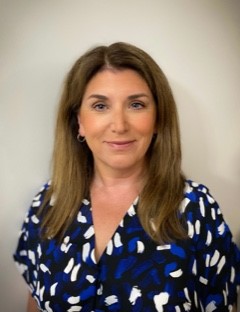 Lynn Ansara
Lynn Ansara (Best) is a skilled, experienced facilitator who is passionate about supporting the achievement of organizational goals and employee development. Lynn holds a Master's Degree in Adult Education, two undergraduate degrees in Arts and Post-Secondary Education, and a Post-Graduate Certificate in Executive Coaching. Lynn also holds a number of certifications including Legacy Leadership(TM),  Emotional Intelligence, Myers Briggs Personality Indicator, True Colors(TM), and Coaching Out of the Box(TM). Lynn uses a coach approach to teaching and learning. She creates trusting, collaborative partnerships and learning environments directed at achieving results while infusing humour, challenge, and accountability.
Lynn is the President of CreAction Consulting, facilitating workplace learning and employee development. She has worked with a wide-variety of public, private and not-for-profit industries supporting organizations and employees in achieving their goals.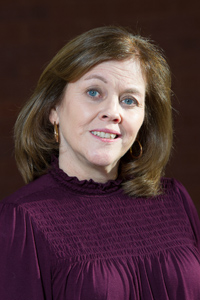 Lynn Morrissey
Lynn Morrissey has over 25 years' of experience as a facilitator, consultant, and educator.  She has taught academic courses in communications, organizational behaviour, and human resources at the Faculty of Business Administration, Memorial University, in St. John's, NL.  She has received many awards for her contributions including the Dean's Teaching Award, the Dean's Service Award, the Dean's Citizenship Award, the President's Award for Distinguished Teaching, and the Queen's Diamond Jubilee Medal.
Lynn has a long-standing relationship with Gardiner Centre, instructing professional development seminars that focus on various fields of workplace culture and communications, and facilitation skills. Lynn consults in organizational effectiveness and human resource management and works regularly with organizations on a variety of strategic initiatives. Her experience includes leading performance review processes, writing harassment prevention strategies, conducting workplace culture reviews, facilitating strategy sessions, and executive coaching.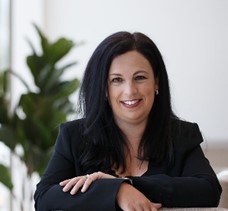 Susan Murray
Susan is an adjunct professor with the Faculty of Education, Memorial University of Newfoundland. She also is a guest lecturer for Executive Programs at the Rotman School of Management, University of Toronto, York University and Humber College.At the graduate level, she teaches courses in policy, strategic planning, leadership theory and practice, and HRM theory and practice in post-secondary settings. Her pragmatic approach instills and understanding of both theory and practice, including cross-cultural intelligences, employee engagement, leadership, strategy and an overall focus on quality and excellence across all components of an organization, including stakeholders.
Susan holds a Doctorate in Leadership (DBA) and an MSc. in Business Management Research from Henley Business School, UK. She also holds a Master of Education (Leadership) and a Bachelor of Education, both from Memorial University.She is a globally certified Gallup Strengths Coach and a member of the Forbes Coaches Council 
Concurrently, she is a research and management consultant through her own company, Clearpath Leadership, and has become a globally recognized leadership consultant. Her work spans many organizations and countries, with a focus on the UAE. Most notably, she has a lead role with the Excellence Assessment Program for the Prime Minister's Office in the United Arab Emirates, as well as the Governments of Dubai and Abu Dhabi.
Prior to completing her doctoral studies, Dr. Murray had an accomplished 25-year career as a senior leader in the public education system in Canada and was recognized as one of Canada's Outstanding Principals. She is a highly sought speaker for local, national, and international events.
Actively involved in the non-profit sector, Dr. Murray is the Chair of the Kids Eat Smart Foundation Newfoundland and Labrador. She is an advisor, coach and mentor with national organizations including the Canadian Arab Institute, Newcomer Students Association, Women in Leadership and FORA where she coaches young women to serve as board directors.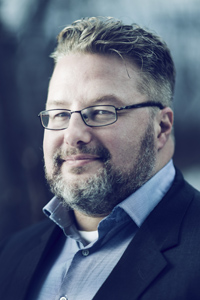 Tom Cooper
Dr. Tom Cooper is a Professor of Strategic Management at the Faculty of Business Administration at Memorial University. 
Prior to taking his position at Memorial University, Dr. Cooper was a senior manager in PwC's Performance Improvement Consulting practice in London, UK. He is an active facilitator with the Gardiner Centre at Memorial, a business consultant, company founder, board member, and is a Certified Management Consultant.
---