Certificate Program Info
Supervisory Management Skills Program *ONLINE*
$6,585 + HST
---
Next Offering
June 20, 2022 - August 26, 2022
---
***This Program is accredited by IABC***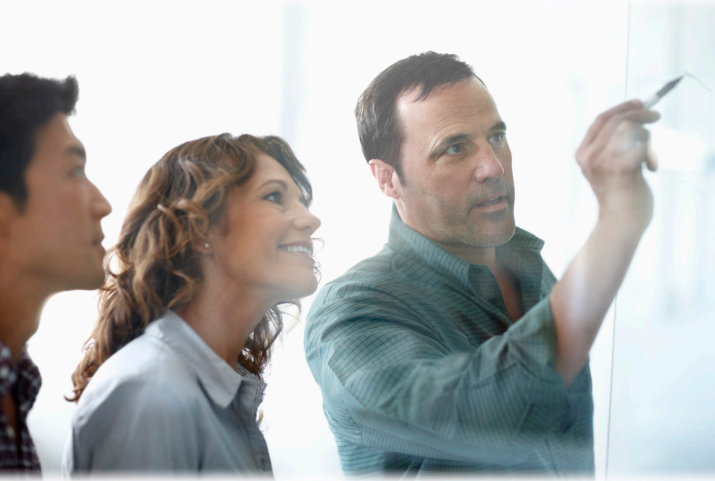 The Supervisory Management Skills Program (SMSP) builds essential knowledge, skills, abilities, and behaviours to enhance supervisory and management competencies. Participants learn practical skills and theory and gain valuable insight from networking and sharing experiences with peers.
This 15-day program is delivered in three, five-day modules each focused on critical skills development areas to specifically support supervisors and managers. Each module provides an interactive learning experience using group discussion, case studies, self-assessment activities, structured exercises, and skills practice. 
Program Schedule
All training days will take place virtually from 8:30am - 4:00pm, NST.
Functional Responsibilities of the Supervisor  - June 20-24, 2022
Learn how to manage diversity in the workplace, problem-solve more effectively and increase your leadership efficiency.
Managing Employee Relations - July 18-22, 2022
Learn how to minimize interpersonal conflict, understand labour relations and improve the overall employee/ employer relationship through positive employee development.
Communications and Team Development - August 22-26, 2022
Learn how communicating with different personalities, performance coaching and team building techniques will help you lead your team to higher productivity.
Modules can be completed in any order.  Upon completion of all three modules, participants will be issued a Certificate of Achievement in Supervisory Management Skills.
Key Learning Outcomes
Performance coaching techniques and communication tools to maximize workplace relationships, improve employee self-efficacy, and increase productivity.

Skills in labour relations, employee discipline, and conflict management to improve morale and reduce absenteeism and turnover.
Skills and techniques to become an effective supervisor and confident decision-maker.

Increased functional knowledge in planning, problem-solving, and time management to improve performance and proficiently adapt to organizational change.

An understanding of the impacts of working with employees from different generations.

Learn best labour practices to bring to the organization for an improved work environment.

The benefit of learning together with a network of supervisors from a variety of organizations and industries.
Gardiner Centre can customize the Supervisory Management Skills Program (SMSP) to address the specific needs of your organization. The modules within the program can be tailored to include real examples and discussions to help your staff develop solutions for the specific challenges facing your organization.
Accreditations:

This course qualifies as credits toward the International Association of Business Communicators' (IABC) professional certifications.  
When applying to sit for either the exam for Communications Management Professional (CMP)® or Strategic Communication Management Professional (SCMP)® or to apply for recertification, Gardiner Centre courses can be an integral part of your application package. 
To learn more about this global standard certification, visit: gcccouncil.org. To inquire about sitting for a certification exam, contact the local IABC NL chapter at iabcnl@gmail.com, or visit: iabcnl.com. 
Past Participants Said: 
"I very much enjoyed the whole week. I gathered an array of new knowledge and techniques to take back to my workplace. I have grown my skills as a supervisor and look forward to continuing [the program] in the next couple of months." - Vanessa Morris
Who Should Attend
The program is designed to strengthen supervisory and management competencies and enhance personal performance making it relevant for employees of small companies, large corporations, government, and not-for-profit organizations.
New managers and supervisors who want to learn the essential skills of supervision and management

Experienced managers and supervisors who want to hone their skills and develop a deeper understanding of the topic area

High potential professionals who see supervision or management as the next step in their career development
Program participants come from a broad range of industries, backgrounds and education levels. The diversity in the classroom adds significantly to the richness of the learning experience. There are no course pre-requisites for this program.
---
Instructor(s)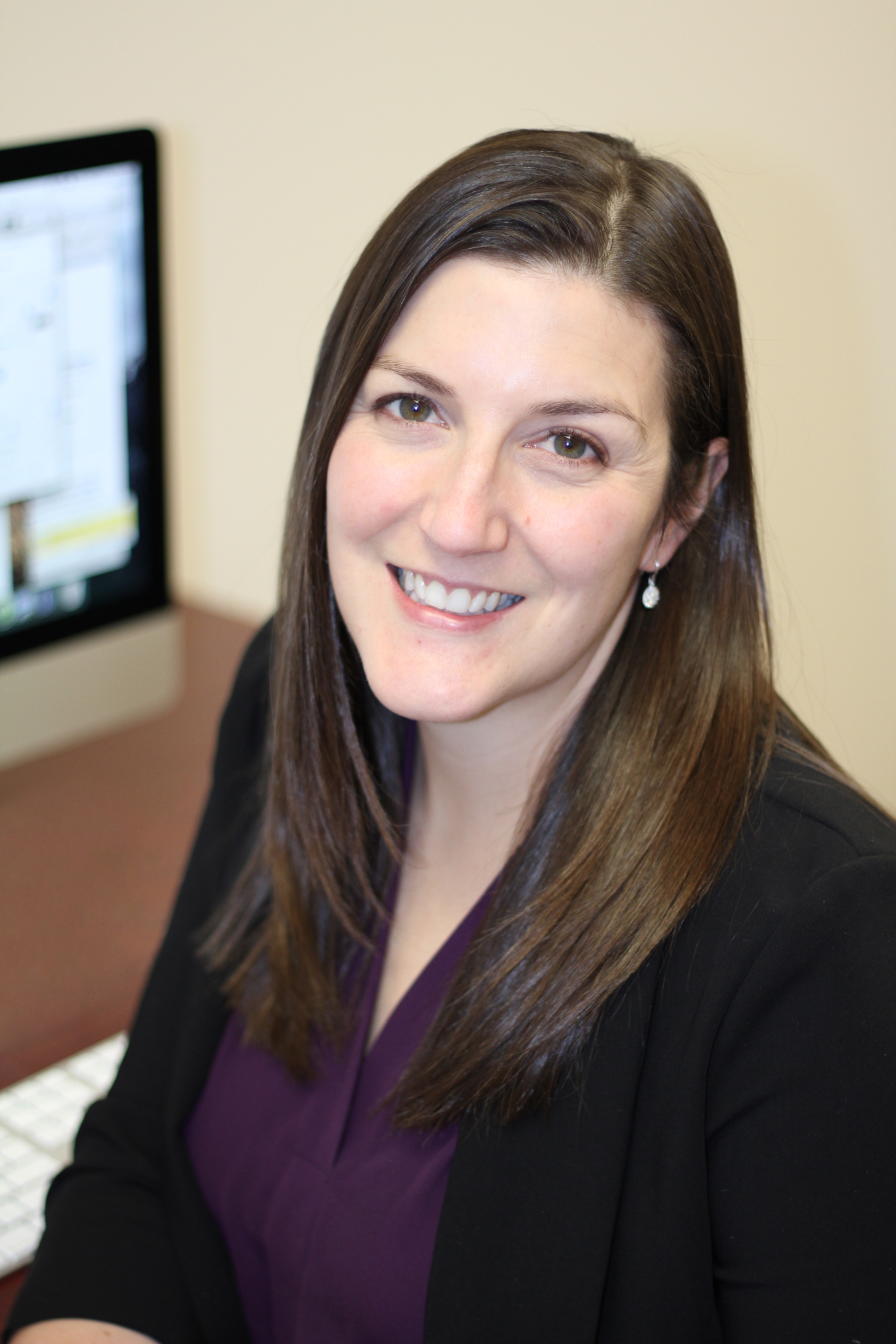 Alyson Byrne
Dr. Alyson Byrne is an assistant professor in organizational behaviour and human resource management at the Faculty of Business Administration at Memorial University. She received her PhD in organizational behaviour from Queen's University in 2013. Prior to arriving at Memorial, Dr. Byrne also worked at the University of Manitoba and completed a post-doctoral fellowship in leadership at the Ivey Business School at Western University.
 Dr. Byrne's research interests lie primarily in leadership, status, gender and relational outcomes. She has been published in journals such as The Leadership Quarterly and the Journal of Business Ethics and has presented her research at numerous international conferences. She has also been the keynote speaker for a number of public events concerning her research on leadership and gender.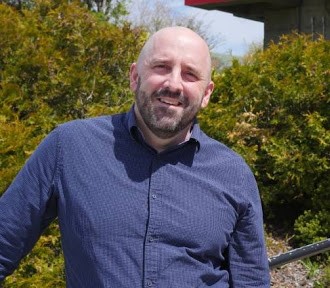 Blair Pritchett
Blair Pritchett manages Intact Insurance's legal teams in Newfoundland & Labrador and New Brunswick.  Prior to taking on that role, Blair was a practicing lawyer for almost two (2) decades.  Most of Blair's time in private practice was with McInnes Cooper, where he was a partner and a member of the firm's Board of Directors.
Blair is a frequent instructor and lecturer on legal topics relevant to the workplace, including employment, human rights, occupational health and safety, employee discipline and the legalization of cannabis.  Blair's background, which combines legal expertise and hands-on management experience, offers students a unique perspective on the law of the workplace.

Dianne Ford
Dr. Ford is a Professor at the Faculty of Business Administration with a Bachelors in Psychology, and double major in management information systems and organizational behaviour with her PhD. She conducts research on knowledge management, social media, and cyber deviance, in particular virtual harassment and cyber-incivility. She teaches organizations on how to create respectful workplaces to prevent harassment and bullying through the Gardiner Centre, and has also provided consultation work on remote work and its implications for employees and organizations. 
Heather Peters
Heather Peters is a Senior Consultant and the NL Practice Lead for Leadership, HR and Career Solutions at Knightsbridge Robertson Surrette. An insightful leadership coach, solutions-driven human resources consultant and energetic and engaging facilitator, Heather has helped hundreds of leaders and professionals engage teams and organizations in Canada and beyond.
 As a Senior Consultant and Coach, Heather can easily switch hats to deliver distinctive employee, team, leadership, career and HR solutions. She attributes this ability to over 20 years in leadership, entrepreneurial and strategic HR roles in the insurance, IT, human resources, healthcare and financial industries. Heather's hands-on business and organizational experience helps her connect with her clients and create long standing relationships based on trust and exceptional service.  Heather works mainly in the areas of Performance Management, Organizational Development, Compensation, and Policy, Leadership and Team Development, Succession Planning, Change Management and Career Transition.
Heather is passionate about learning and has completed her Master of Employment Relations (MER) from Memorial University, a Bachelor of Commerce (B. Comm.) from the University of Ottawa, is a Certified Coach (ACC) with the International Coach Federation (ICF), and is an Advanced Certified HR Professional with IPMA (IPMA-ACP). This commitment to life-long learning, coupled with 'in the trenches' experience, allows her to translate academic theory into relevant, impact driven solutions for her clients and also her students as a part-time instructor with the Faculty of Business at Memorial University.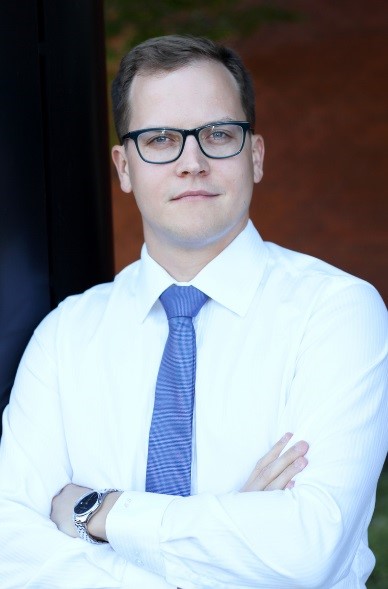 John Fiset
John Fiset is an Assistant Professor at the Faculty of Business Administration, Memorial University. He holds a Bachelor of Commerce honours degree from Mount Allison University. He also holds a Master of Science (MSc) and Doctor of Philosophy (PhD) in Administration from the John Molson School of Business, Concordia University.
John's research focuses on leadership, team dynamics, and workplace bullying. His research has been published in a number of top academic journals and informs his teaching at both the undergraduate and graduate level. He currently sits on the executive board of the Atlantic Schools of Business Conference and the Newfoundland and Labrador chapter of the Canadian Parks and Wilderness Society.
Jordan Wright
Jordan Wright has experience working with private, public and not-for-profit organizations, both locally and nationally. Jordan is currently Director - Operations, Conference Services and Events with Memorial University and is responsible for the Operations of Memorial's Emera Innovation Exchange at Signal Hill Campus along with its Graduate Student Accommodations and Conference and Events services for both the Signal Hill and St. John's Campuses.
Immediately prior to this, Jordan managed the Office of the Associate Vice-President (Facilities) at Memorial University, where he worked on the University's overall infrastructure planning, which included capital renewal and new construction projects.
Jordan has also worked with the University's Office of Public Engagement, Gardiner Centre as well as the Government of Newfoundland and Labrador's Department of Advanced Education, Skills and Labour. These positions allowed him to work on a number of marketing and communications, event production, human resource development, consulting, economic and business development projects. Jordan has also been involved with the national Shad program since 2006 providing guidance on business plan development, project management and leadership fundamentals.
Jordan holds a Masters of Business Administration and Bachelor of Arts (French & Economics) from Memorial University, as well as a Masters Certificate in Project Management from York University Schulich Executive Education Centre and Project Management Institute's (PMI) Project Management Professional (PMP) designation. Jordan is a past-president of PMI NL Chapter and is a former National Vice-President of Canadian Parents for French.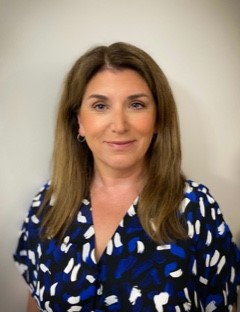 Lynn Best
Lynn Best is a skilled, experienced facilitator who is passionate about supporting the achievement of organizational goals and employee development. Lynn holds a Master's Degree in Adult Education, two undergraduate degrees in Arts and Post-Secondary Education, and a Post-Graduate Certificate in Executive Coaching. Lynn also holds a number of certifications including Myers Briggs Personality Indicator, True Colors™, and Coaching Out of the Box™. Lynn's talent is creating trusting, collaborative partnerships and learning environments directed at achieving results while infusing humour, challenge, and accountability.
She is currently the President of CreAction Consulting, facilitating workplace learning and employee development. Lynn has worked in a wide variety of industries supporting organizations and employees achieve their goals.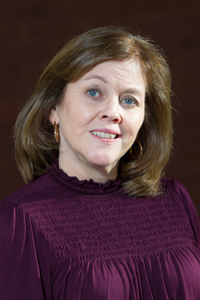 Lynn Morrissey
Lynn Morrissey has over 25 years' experience as a facilitator, consultant, and educator.  She has taught academic courses in communications, organizational behaviour, and human resources, at the Faculty of Business Administration, Memorial University. She has received many awards for her contributions including the Dean's Teaching Award, the Dean's Service Award, the Dean's Citizenship Award, the President's Award for Distinguished Teaching and most recently the Queen`s Diamond Jubilee Medal (2012).
Lynn has a long-standing relationship with Gardiner Centre, instructing professional development seminars that focus on various fields of workplace communications and facilitation skills. Lynn's industry experience includes writing training and development strategies, developing training plans, leading performance development processes, conducting communications reviews, facilitating strategy sessions, and executive coaching.
In her 'spare time' Lynn is also Faculty Advisor for Enactus (formerly SIFE) Memorial, an international student organization focusing on enhancing entrepreneurial skills and community development.  Under Lynn's mentorship, the Enactus Memorial team has consistently achieved top awards and accolades at both the national and international levels. In 2007 Lynn was awarded the John Dobson Faculty Advisor of the Year in Canada for her work with her Enactus team.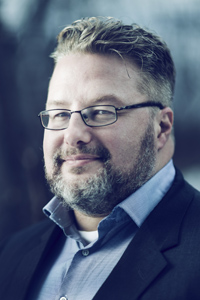 Tom Cooper
Dr. Tom Cooper is a Professor of Strategic Management at the Faculty of Business Administration, Memorial University. At MUN he lectures in the areas of strategy, risk management, corporate social responsibility and business ethics at both the undergraduate and graduate levels. His research is primarily focused on the interplay between strategy and risk management. Dr. Cooper's research has been published widely in industry and academic publications. He has won a number of awards for his research, teaching and engagement activities. 
Prior to taking his position at Memorial University, Dr. Cooper was a senior manager in PwC's Performace Improvement Consulting practice in London, UK. He is an active facilitator with Gardiner Centre at Memorial, a business advisor, board member, and is a Certified Management Consultant. 
Dr. Cooper is also a regular speaker to industry conferences on his research. He holds a doctor of philosophy (Ph.D.) in business from the Warwick Business School, University of Warwick as well as a Bachelor of Commerce (Co-op) and a Bachelor of Arts (Philosophy) from Memorial University.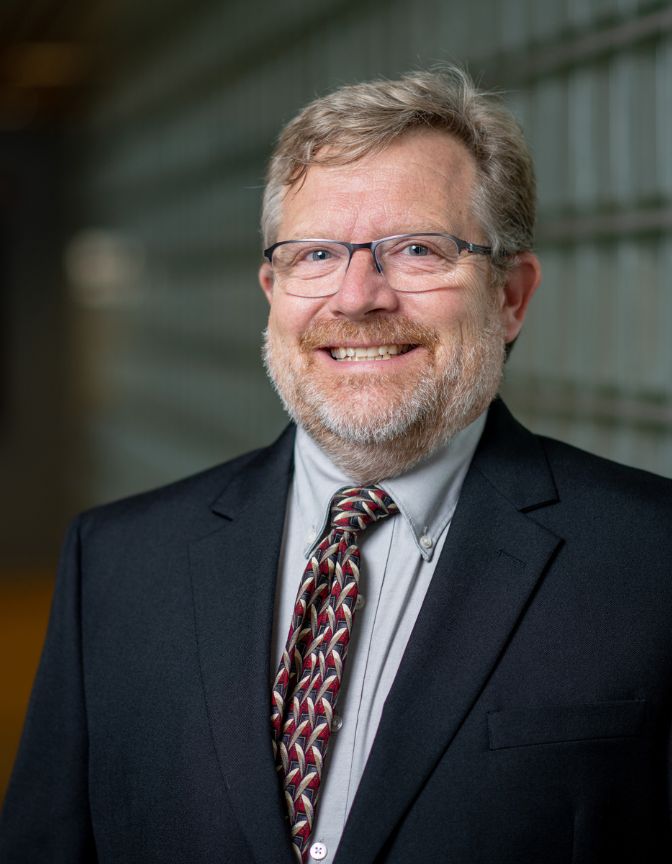 Travor Brown
Dr. Travor C. Brown is a Professor of Labour Relations and Human Resources with Memorial University and former President of ASAC (the Administrative Sciences Association of Canada).  He has taught at Memorial University, the University of Toronto and the University of Ulster.  Since joining Memorial University, he has also served as the Associate Dean (Research) and the Director of the Master of Employment Relations, MSc (Management) and PhD (Management) programs.  Dr. Brown has also been appointed to the provincial roster of arbitrators.
Dr. Brown has authored over 30 peer-reviewed journal articles, a textbook and over 70 conference presentations.  He has also been the sole investigator on two national Social Sciences and Humanities Research Council of Canada (SSHRC) grants.  Much of his research examines issues concerning goal setting and training effectiveness, with special focus on managment and leadership development.
Dr. Brown's academic background is coupled with extensive industry experience.  He worked in the telecommunications and manufacturing sectors prior to completing his PhD at the University of Toronto and remains active in the practitioner community.  Given this background, Dr. Brown is well known for this ability to engage both practitioner and academic audiences and to show the 'real world' implications of his research.
---