Dr. Brad Levett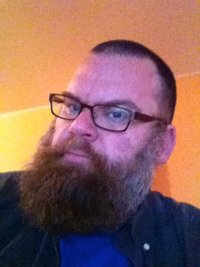 My principal research areas are Greek literature, especially Athenian drama, and Greek philosophy, especially the Sophists and Plato.
Within the first area I am interested in various issues such as the investigation of state ideology, representations of gender, and dramaturgy.
The second research area I am particularly interested in is the differences and intersections between rhetoric and philosophy in early Greek philosophy. Currently I am also serving as General Editor for the Classics journal "Mouseion".
Selected Publications
Sophocles: Women of Trachis. London: Duckworth, 2004.
"Verbal Autonomy and Verbal Self-Restraint in Euripides' Medea," Classical Philology 105 (2010): 54-68.
"Medea's Exit," in J.R.C. Cousland and J.R. Hume (eds.), The Play of Texts and Fragments: Essays in Honour of Martin Cropp. Leiden: Brill, 2009. 157-167.
"Platonic Parody in the Gorgias," Phoenix 59 (2005): 210-227.