2015 Rusted-Bayley Public Nutrition Lecture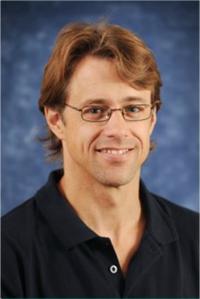 On Tuesday September 15th the Department of Biochemisry welcomed Dr. Benoît Lamarche, Professor and Chair of Nutrition at Université Laval, to present the second Faith Elizabeth Winifred (Rusted) Bayley Public Nutrition Lecture on the topic of "What is Healthy Eating in 2015"
Dr. Lamarche's presentation addressed the conflicting messages that we are bombarded with about diet and healthy eating, and whether these make defining what 'healthy nutrition' is an impossible task.
His presentation shed light on the role of nutrition in our health, with particular focus on heart health. Current controversies and (near) certainties were discussed such as, for example, whether everyone should convert to the Mediterranean diet?
Dr. Lamarche is the recipient of numerous national and international awards for his research, including the prestigious Centrum Young Investigator Award from the Canadian Nutrition Society. He has more than 270 peer-reviewed publications on the topic of nutrition and its relationship to health, including the impact of eating habits on metabolic syndrome, obesity, inflammation and blood lipid levels. His work on the association between small dense LDL particles and the risk of heart disease, on the effect of trans fat from industrial and natural sources on blood lipids, and on the Mediterranean diet are highly cited.
Prior to his life as a top-ranked nutrition scientist, Dr. Lamarche was a member of the Canadian long-track speed-skating team. He competed for Canada at the Olympic Games in Sarajevo (1984), and in Calgary (1988) where he competed in the 1500m, 5000m and 10,000m races. He also skated for Canada at many World Championships during this period, including the the 500m in Innsbruck 1990.