Public Engagement Data and Impacts
Faculty, Staff, and Students participate in a Regional Workshop in Labrador, focused on economic development.
Memorial's committment to public engagement is rooted not just in our belief that community-university partnerships enrich both parties, but also in decades of real-life positive impacts.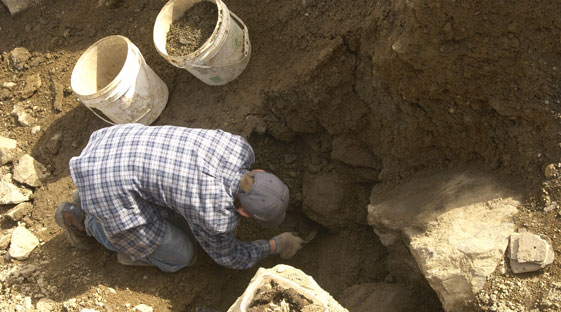 Community members and Memorial archaeologists have collaborated in Ferryland for over 25 years on creating economic opportunity and cultural pride.
From creating a world-famous interpretation site in Ferryland (and the accompanying economic boost and sense of pride) to improving food security in Northern Canada, partnerships between Memorial and the public benefit not just the participants, but also the province and the world.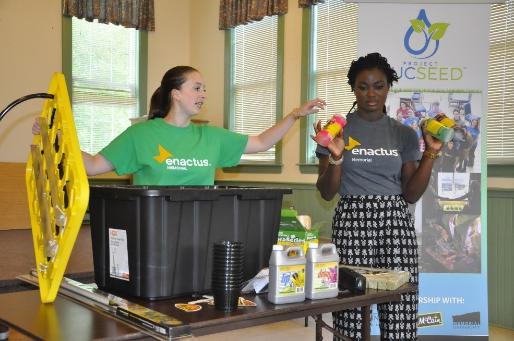 Students from Enactus Memorial's Project Sucseed develop food security systems with rural and remote communities across Canada.
We're also committed to assessing how Memorial's public engagement work affects our stakeholders, sharing that information openly, and using it to better serve the people and organizations of Newfoundland and Labrador.
Data:
Here are a number of resources that use data, metrics, and graphics to help illustrate the current state of public engagement at Memorial.
In 2017 we undertook a significant survey of Memorial faculty and staff, asking them questions about the role that public engagement plays in their careers and in the life of Memorial. A more recent survey was conducted in 2019. Here are some of the 2017 findings: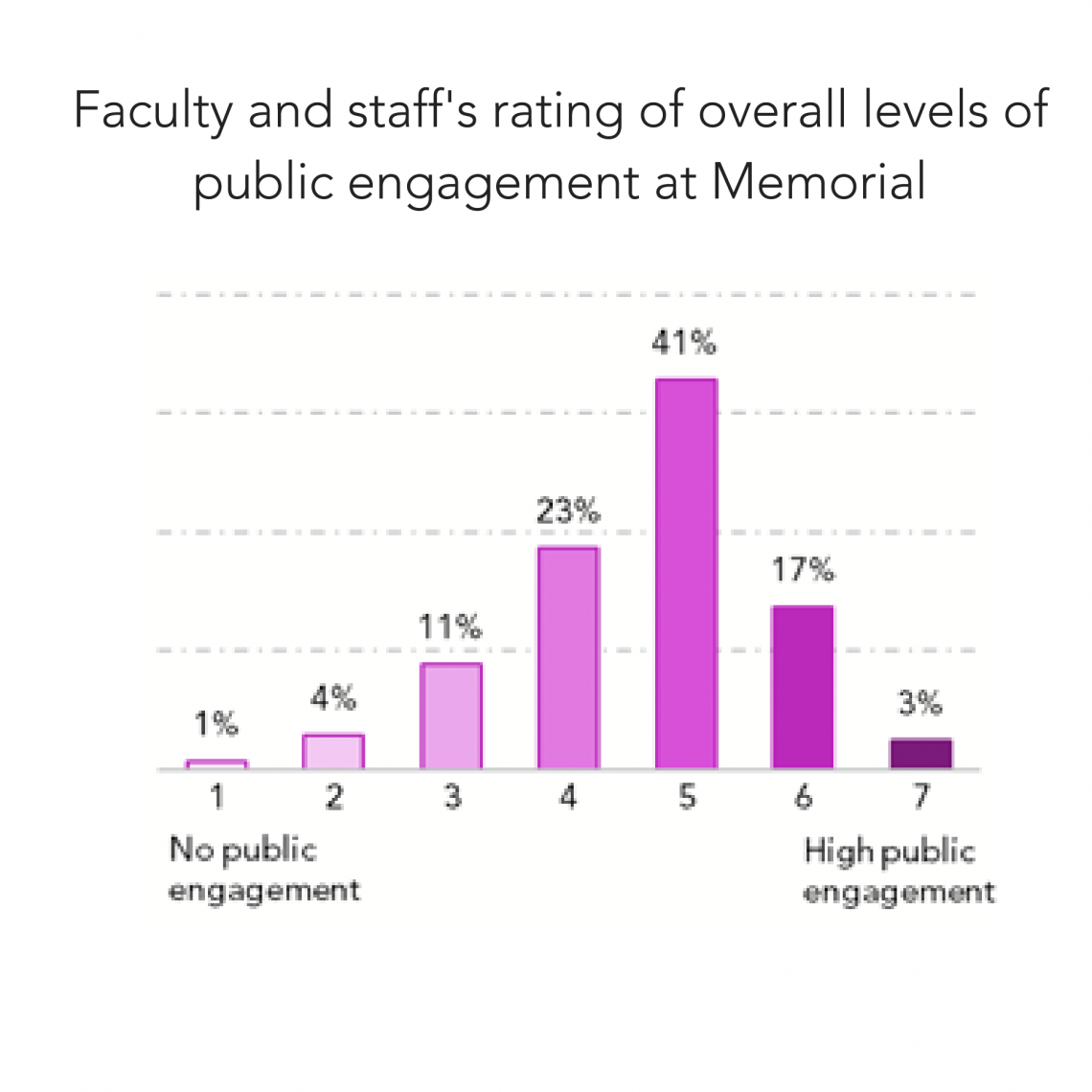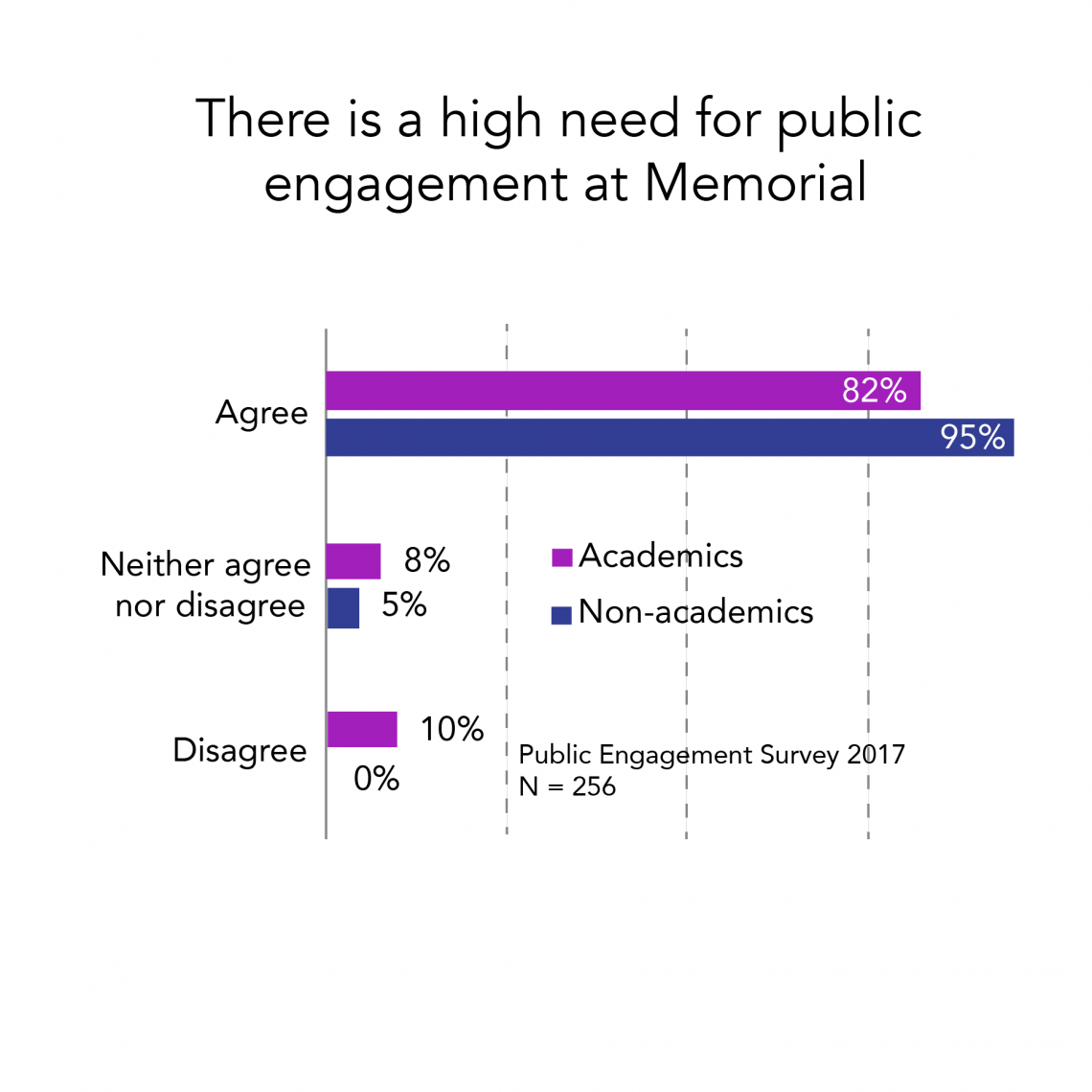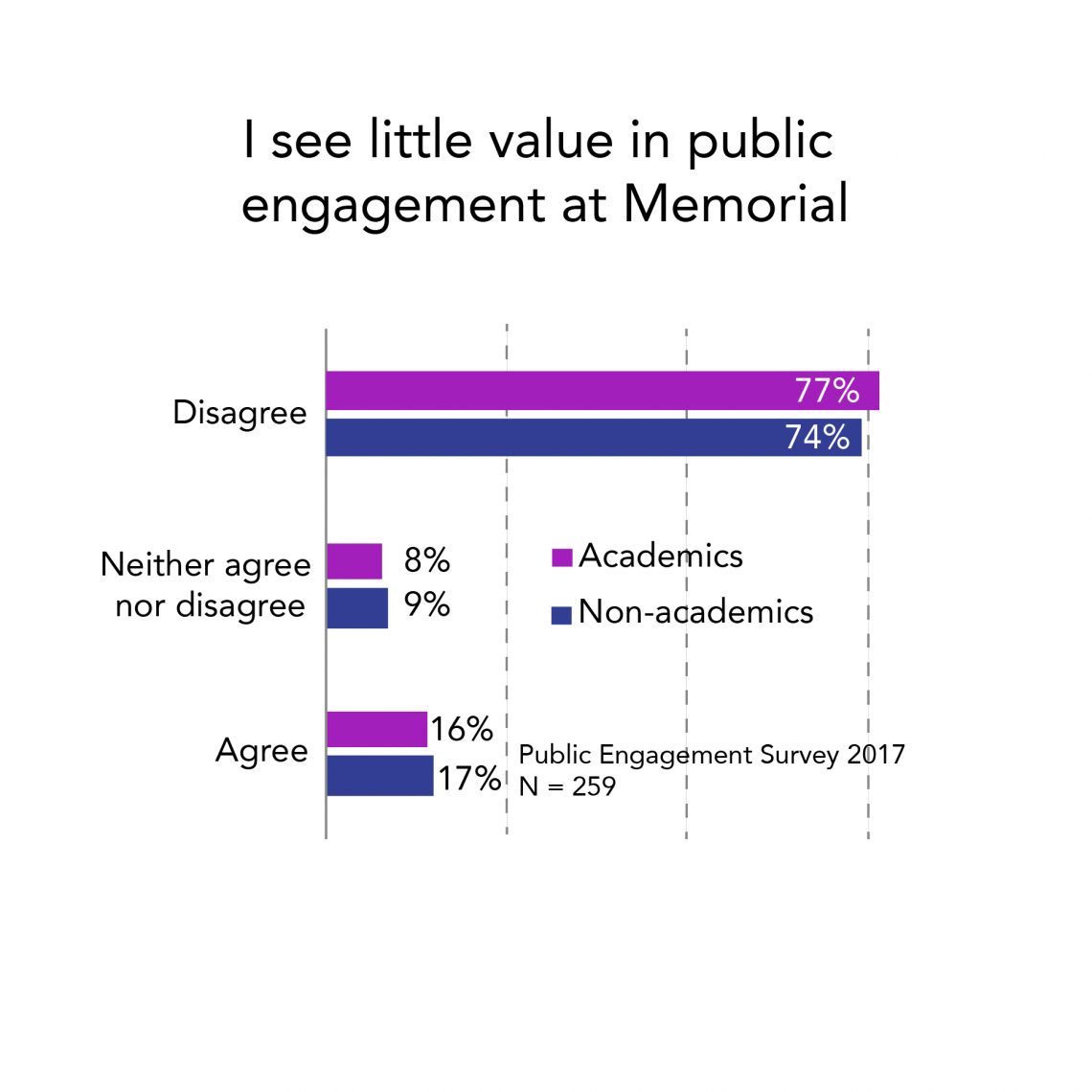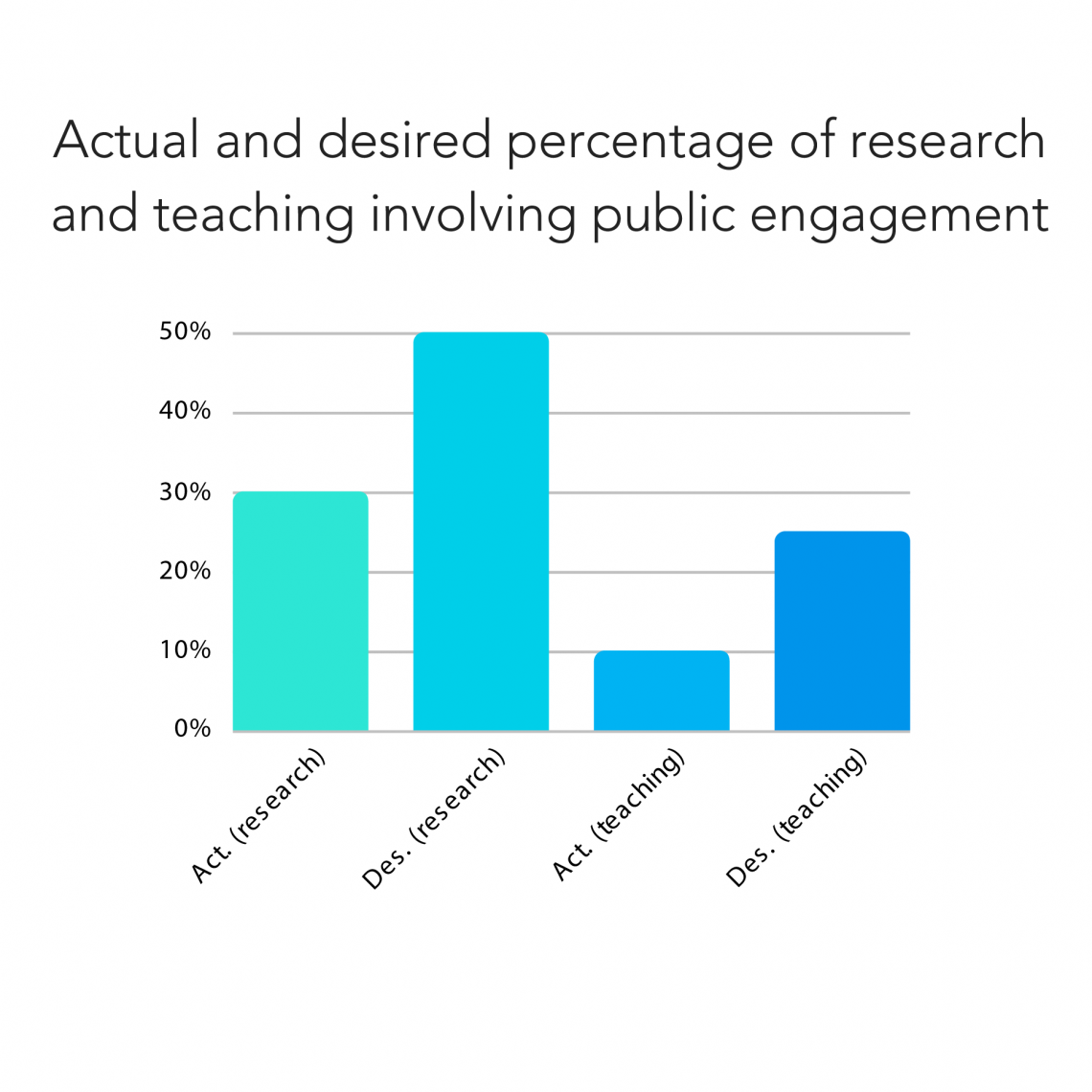 As part of our operations, the Office of Public Engagement (OPE) provides an annual update to Senate's Planning and Budget Committee. These updates provide information related to the OPE, and to public engagement at Memorial in general:
Office of Public Engagement Activities Report:
Impacts:
We see the impact of Memorial's partnerships with the public, big and small, each and every day in our provincial newscasts, in our institutions of governance, and in most other aspects of our province's rich culture. These collaborations make a difference across the board, influencing the social, health, economic, cultural and environmental health of Newfoundland and Labrador, and beyond.
Every week, Memorial's Gazette publishes new stories tagged "public engagement" representing a broad range of campuses, locations, faculties, schools, and departments.
While there are literally thousands of examples of community-university impact in this province, each year the President's Award for Public Engagement Partnerships honours those with the most significant impact. In keeping with the Public Engagement Framework, each award honors not just an individual from Memorial, but also their community-based collaborator.
Here are some of our winners, along with a video produced for Cold Ocean and Arctic, Science, Technology, and Society, or COASTS, a public engagement-influenced initiative that highlights Memorial's expertise and partnerships related to oceans, the Arctic and the North:
For a full list of our President's Award for Public Engagement Partnerships winners, please see here.
You can also view the people and projects that have been awarded funding through OPE's Quick Start for Public Engagement fund and the Public Engagement Accelerator Fund.