Supervisory Management Skills Program: Functional Responsibilities of the Supervisor *ONLINE*
$2495 +HST
---
Next Offering
January 15, 2024 - January 19, 2024
---

Manage diversity in the workplace, problem-solve more effectively and increase your leadership efficiency.
Supervisors advocate the goals of the organization while managing competing priorities and diverse staff. This module addresses the challenges facing supervisors and builds skills in problem-solving, organizational efficiency and leading a multigenerational workforce.
This is a module in the Supervisory Management Skills Program.
Module Content
The Role of the Supervisor 
Master the skills, knowledge and competencies needed to thrive in a supervisory or management role. 
Understand the role of the supervisor and manager.
Understand change and how it affects leaders
How to harness the power of 'effective listening'
Tools to enhancing personal and professional goals
Explore trends in supervision and management
The Critical Thinking Approach for Better Problem Solving
Develop critical thinking skills to make better decisions and rationally apply information to get the best possible results.
Understand the benefits and pitfalls to making decisions, both individually and in teams
Recognize the decision-making shortcuts and errors that plague poor decisions
Evaluate information using critical thinking skills
The types of information to gather and key questions to ask in problem solving
Evaluate potential solutions against criteria to understand the consequences and trade-offs of each choice
How to identify the tasks and resources necessary to implement solutions
Learn how to implement decisions so that they are perceived as fair
Leading an Age-Diverse Workforce 
Learn how to work with the differences in attitudes and behaviours, and develop them into organizational strengths.
The attitudes, values and expectations of the different generations
What motivates each generation
How various leadership styles work to motivate and engage
How to create an environment that is accepting and respectful of generational differences
Building on the strengths that different perspectives bring to your organization
The critical steps in leading a multigenerational organization to success
Managing Multiple Projects and Events 
Develop skills in building, managing and executing successful events and projects of varying sizes. 
Define the criteria for a successful event or project, as well as common challenges to success
Apply skills to think like an event or project manager
Assess the nature of an event or project and its environment.
Develop project plans and event scenarios that can be managed and executed
Manage stakeholder expectations
Review the process for event or project initiation and closure
Time Management & Workload Balance 
Learn how to ease your workload by organizing and executing your priorities while managing other influences that impact your time and ability to get things done.
Develop an understanding of the difference between efficient time management and effective time management.
Develop strategies to effectively organize work priorities.
Develop goals to make the most of your time.
Create the template for a Time Audit to identify inefficiencies and ineffectiveness in your day.
Improve personal efficiency.
Develop an understanding of the human biological factors that aid or hinder your effective and efficient use of time.
Continuing Education Contact Hours: 35
Accreditations

This course qualifies as credits toward the International Association of Business Communicators' (IABC) professional certifications.  
When applying to sit for either the exam for Communications Management Professional (CMP)® or Strategic Communication Management Professional (SCMP)® or to apply for recertification, Gardiner Centre courses can be an integral part of your application package. 
To learn more about this global standard certification, visit: gcccouncil.org. To inquire about sitting for a certification exam, contact the local IABC NL chapter at iabcnl@gmail.com, or visit: iabcnl.com. 
Graduate Testimonials
"I learned today to really lay out in front of me, my duties and prioritize them accordingly. To take time out of my day to work on important things without interruptions. And also to learn how to delegate the less important things to others (not necessarily less important)."
"This training opened my mind to different points of views and values. It gives you tools to accept and change what you can control."
"Great program! It gave me tools to be a better manager at work and tools that I can use at home."
"Very interesting and enjoyable learning!" 
---
Details
---
Instructor(s)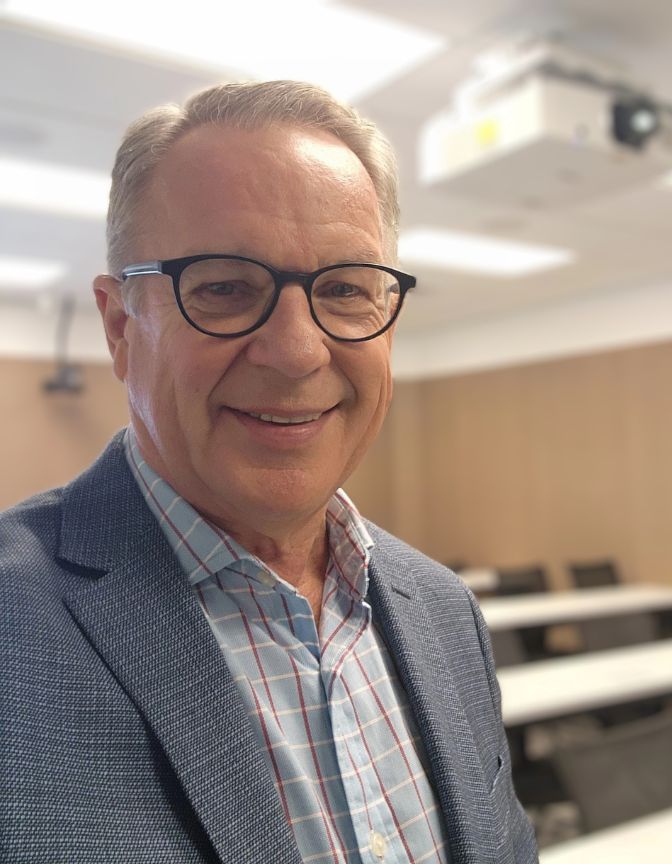 Craig Matthews
Craig has been the owner of NewView Consulting for the past sixteen years and brings over thirty years of diverse management and leadership development experience from the healthcare, adult education, biotechnology and airline sectors. He has had a long-standing relationship with Memorial University for the past fifteen years, beginning in the    former Division of LifeLong Learning to his current appointment as an Instructor with the Gardiner Centre. 
Craig's driving purpose in life, and the mission of NewView Consulting, is to "help individuals and organizations get from where they are to where they want to be."  Backed by his certifications in the EQi2.0 Emotional Intelligence assessment and the Rhodes' Thinking Styles assessment, Effective IntelligenceTM, Craig takes a 'whole brain' cognitive and emotional intelligence approach to support leaders in achieving their desired outcomes. 
Craig holds a B.Sc (Agr), University of Guelph; a Certificate in Technical and Vocational Education and a Certificate in Leadership Studies, from Memorial University. In 2007, he was honored to be selected by famed author and international leadership expert, Robin Sharma, to be an advisor and Certified Coach for the world-class, Lead Without Title workshop program available from Robin Sharma International (www.robinsharma.com).

Dianne Ford
Dr. Ford is a Professor at the Faculty of Business Administration with a Bachelors in Psychology, and double major in management information systems and organizational behaviour with her PhD. She conducts research on knowledge management, social media, and cyber deviance, in particular virtual harassment and cyber-incivility. She teaches organizations on how to create respectful workplaces to prevent harassment and bullying through the Gardiner Centre, and has also provided consultation work on remote work and its implications for employees and organizations.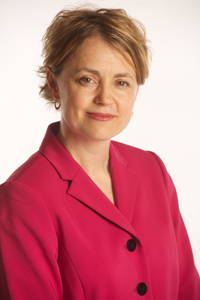 Heather Peters
Heather Peters is a Senior Consultant and the NL Practice Lead for Leadership, HR and Career Solutions at Knightsbridge Robertson Surrette. An insightful leadership coach, solutions-driven human resources consultant and energetic and engaging facilitator, Heather has helped hundreds of leaders and professionals engage teams and organizations in Canada and beyond.
 As a Senior Consultant and Coach, Heather can easily switch hats to deliver distinctive employee, team, leadership, career and HR solutions. She attributes this ability to over 20 years in leadership, entrepreneurial and strategic HR roles in the insurance, IT, human resources, healthcare and financial industries. Heather's hands-on business and organizational experience helps her connect with her clients and create long standing relationships based on trust and exceptional service.  Heather works mainly in the areas of Performance Management, Organizational Development, Compensation, and Policy, Leadership and Team Development, Succession Planning, Change Management and Career Transition.
Heather is passionate about learning and has completed her Master of Employment Relations (MER) from Memorial University, a Bachelor of Commerce (B. Comm.) from the University of Ottawa, is a Certified Coach (ACC) with the International Coach Federation (ICF), and is an Advanced Certified HR Professional with IPMA (IPMA-ACP). This commitment to life-long learning, coupled with 'in the trenches' experience, allows her to translate academic theory into relevant, impact driven solutions for her clients and also her students as a part-time instructor with the Faculty of Business at Memorial University.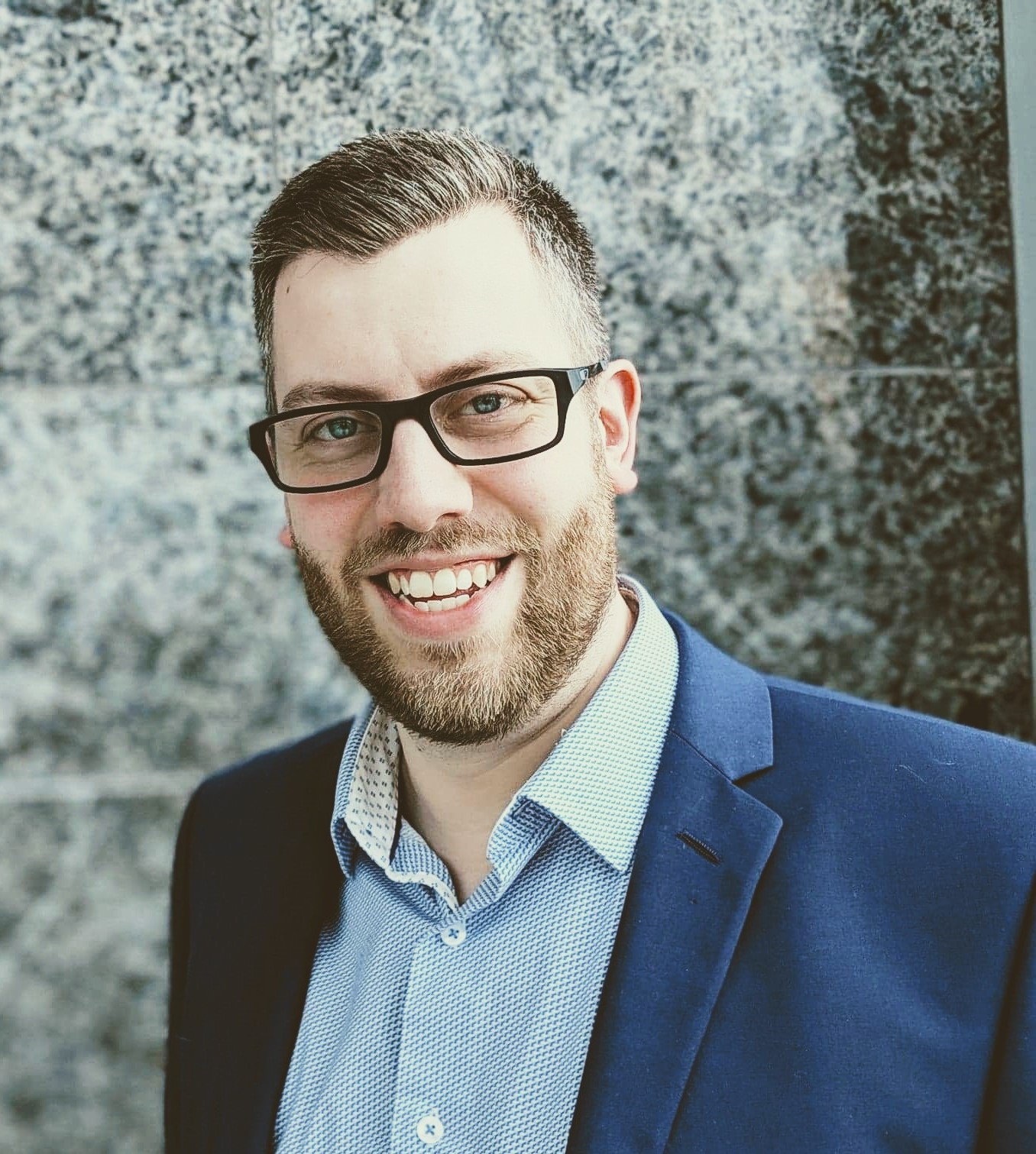 Jordan Wright
Jordan Wright has experience working with private, public and not-for-profit organizations, both locally and nationally. Jordan is currently Lead 2025 Canada Games at Memorial University and was previously Director - Operations, Conference Services and Events with Memorial University and was responsible for the Operations of Memorial's Emera Innovation Exchange at Signal Hill Campus along with its Graduate Student Accommodations and Conference and Events services for both the Signal Hill and St. John's Campuses. Immediately prior to this, Jordan managed the Office of the Associate Vice-President (Facilities) at Memorial University, where he worked on the University's overall infrastructure planning, which included capital renewal and new construction projects.
Jordan has also worked with the University's Office of Public Engagement, Gardiner Centre as well as the Government of Newfoundland and Labrador's Department of Advanced Education, Skills and Labour. These positions allowed him to work on a number of marketing and communications, event production, human resource development, consulting, economic and business development projects. Jordan has also been involved with the national Shad program since 2006 providing guidance on business plan development, project management and leadership fundamentals.
Jordan holds a Masters of Business Administration and Bachelor of Arts (French & Economics) from Memorial University, as well as a Masters Certificate in Project Management and Masters Certificate in Leadership from York University Schulich Executive Education Centre and Project Management Institute's (PMI) Project Management Professional (PMP) designation. Jordan previously held volunteer roles with the East Coast Trail Association and Horizon TNL, is a past-president of PMI NL Chapter and is a former National Vice-President of Canadian Parents for French.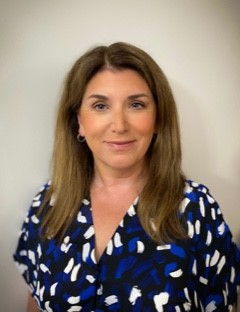 Lynn Ansara
Lynn Ansara (Best) is a skilled, experienced facilitator who is passionate about supporting the achievement of organizational goals and employee development. Lynn holds a Master's Degree in Adult Education, two undergraduate degrees in Arts and Post-Secondary Education, and a Post-Graduate Certificate in Executive Coaching. Lynn also holds a number of certifications including Legacy Leadership(TM),  Emotional Intelligence, Myers Briggs Personality Indicator, True Colors(TM), and Coaching Out of the Box(TM). Lynn uses a coach approach to teaching and learning. She creates trusting, collaborative partnerships and learning environments directed at achieving results while infusing humour, challenge, and accountability.
Lynn is the President of CreAction Consulting, facilitating workplace learning and employee development. She has worked with a wide-variety of public, private and not-for-profit industries supporting organizations and employees in achieving their goals.
---