Resources
Information Management and Protection (IM&P) provides a variety of resources that have been referenced throughout this website and are available for use. This page is the central location where you can find all of the resources created to date. These resources have been divided into three categories: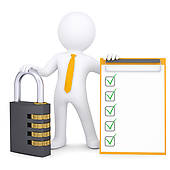 For The Record – Quick-tip sheets that provide general guidance on information management and protection topics.
Awareness Materials – Posters that can be printed and posted throughout your workplace to promote information management and protection best practices.