Information Management & Protection
Information Management and Protection (IM&P) supports Memorial University units in managing and protecting information in accordance with the provincial Management of Information Act.
Memorial University is guided by the following information management principles: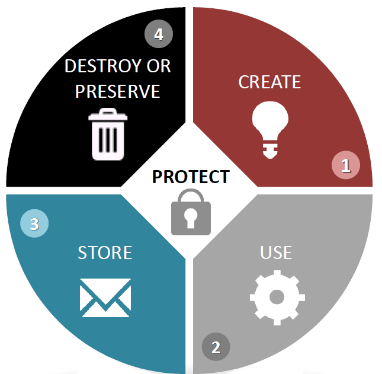 Managing information in all formats throughout its information life cycle, from creation to disposal or archival preservation.
Improving efficiency and access to information to support decision-making, transparency and accountability.
Providing information security, authenticity and integrity to protect it from loss, inappropriate access or use, disclosure, alteration or unauthorized destruction.