What is information management?
Information management (IM) is a discipline focused on the management and protection of information in all formats, and it encompasses all components of the life cycle of records. Information should be protected from inappropriate access or use through all stages of the life cycle: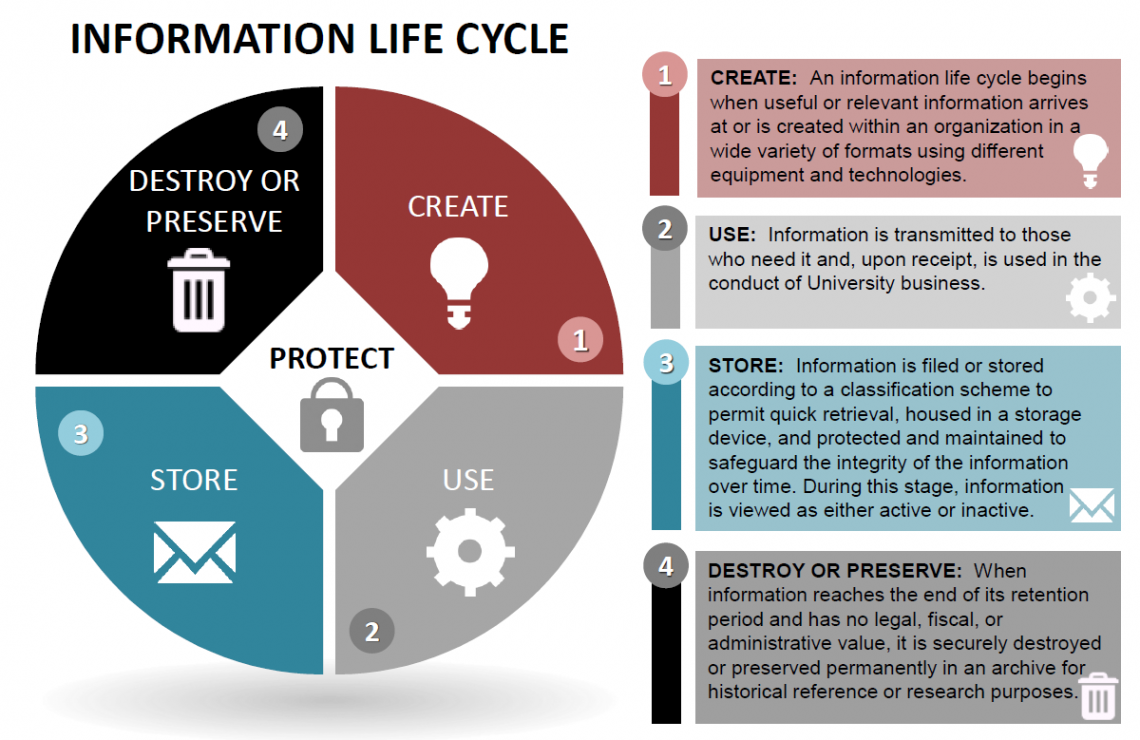 Why should you manage information?
To help you find the information you need, when you need it

To protect the rights and interests of both you and Memorial University

To reduce costs by saving time and space

To enable transparency and accountability by documenting university business and decisions

To create corporate memory that provides context for policy

To enable compliance with legislation and university policy

To minimize risk by regularly and legally disposing of records and information

To preserve records which have enduring value by identifying them for permanent preservation

To support decision-making

To enable continuity of business operations in case of a disaster