By Jeff Green, BA'00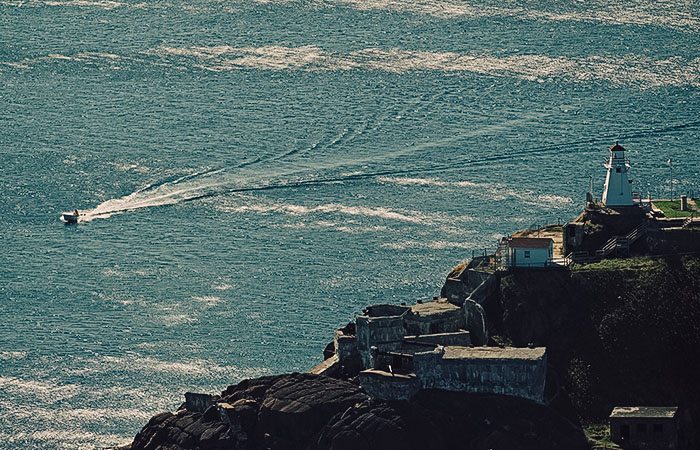 JESSICA MELVIN (B.Sc.'14) grew up on the water. The ocean was a stone's throw from her Bauline East home, located along Newfoundland's scenic Southern Shore. She remembers with fondness spending summers with her dad in a boat, listening to him share his knowledge about the sea.
"Whether we were jigging for cod, throwing a cast net for capelin, scooting around the islands and caves in the area, whale watching or tying up under La Manche bridge for a break with friends, my time on the water growing up is something I will never forget," said Ms. Melvin.
She also credits Memorial — a place shaped by wind, water and ice — for influencing her life. With more than 40 per cent of its research ocean-related, Memorial is recognized internationally as a leader in the field.
As a student, Ms. Melvin studied at the Bonne Bay Aquarium and Research Station in Norris Point, N.L., a place she calls a "gem" for marine biology research.
This opportunity trained me in field work and allowed me to finally get hands-on education, but I think more importantly, it provided me with such an amazing network of colleagues, teachers and friends that remains intact to this day.
– Jessica Melvin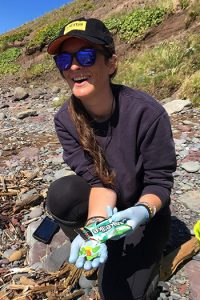 After graduation, Ms. Melvin completed a master's degree at Iceland's University Centre of the Westfjords. She returned to Memorial to complete her thesis research, studying plastic ingestion in Atlantic cod with Dr. Max Liboiron, a global expert in plastic pollution and Indigenous science and technology in the Department of Geography, Faculty of Humanities and Social Sciences.
Ms. Melvin recently worked as a lab manager with Dr. Liboiron's Civic Laboratory for Environmental Action Research, a celebrated feminist, anti-colonial, marine science laboratory, before taking a new position with Fisheries and Oceans Canada.
DR. PAUL SNELGROVE
Dr. Paul Snelgrove (B.Sc.(Hons.)'84), University Research Professor, Departments of Ocean Sciences and Biology, Faculty of Science, also shares a strong connection to the ocean. Originally from the east end of St. John's, he now lives just metres from the North Atlantic overlooking Torbay Bight.
Growing up near the ocean and seeing its spectacular power and changes, storms, pack ice, seabirds and whales coming and going, certainly inspired my career and where I have lived.
– Dr. Paul Snelgrove
Over the course of a 30-plus-year career, Dr. Snelgrove has been at the forefront of some of Memorial's biggest ocean-focused projects.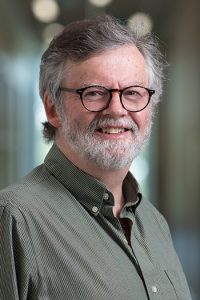 He helmed the synthesis of the $650-million, worldwide Census of Marine Life program, one of the largest scientific collaborations ever conducted, which included a network of more than 2,700 census scientists from more than 80 countries. He also led the Canadian Healthy Oceans Network for over a decade, with Memorial as the lead institution, focusing on biodiversity and conservation strategies for Canada's changing oceans.
Dr. Snelgrove currently serves as associate scientific director with the Ocean Frontier Institute, a historic partnership between Memorial, Dalhousie University and the University of Prince Edward Island that focuses on challenges and solutions for safe and sustainable ocean development.
"The ocean is the most pervasive habitat on our planet, and we're seeing dramatic change in it that clearly impacts all of life on Earth. The profound connection between Newfoundlanders and Labradorians and the ocean has shaped who we are and what we will be, so we must strive to ensure a sustainable and healthy ocean in order for this province to thrive for generations to come."
Through the decades, Memorial has positively shaped the lives and careers of thousands of its researchers, community partners, students and alumni.
DR. BARBARA NEIS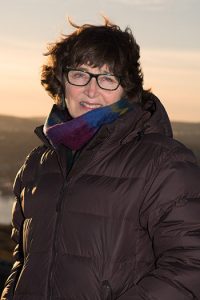 Dr. Barbara Neis (MA'81), Honorary Research Professor, first travelled to Newfoundland and Labrador more than 40 years ago.
"I came here originally for my honeymoon," she said. "I had a professor at York University who told me about a place where you could stand on the land and see the ocean on both sides—the isthmus of Avalon near Chance Cove.
"I always wanted to see that, but actually didn't get to see it on my honeymoon, only later," Dr. Neis continued. "We did get to Cape St. Mary's and fell in love with the Cape Shore. My late husband and I decided to come back to do graduate work, and so I did a master of arts degree in sociology starting in 1976."
Dr. Neis recently retired after an influential career in the Department of Sociology, Faculty of Humanities and Social Sciences. She was named John Lewis Paton Distinguished University Professor in 2017.
A member of the Order of Canada and a fellow of the Royal Society of Canada, Dr. Neis specializes in multidisciplinary, community engaged research and has made groundbreaking contributions to research on social and environmental issues facing coastal communities around the world.
A prolific researcher, she has focused on issues such as gender and fisheries, fishers' knowledge and science, maritime occupational health and safety, rebuilding collapsed fisheries and fishing communities and work-related mobility.
"The ocean environment and the people who make their living from that environment have been front and centre in much of the work I have done," said Dr. Neis, who was recently named president of the Royal Society of Canada's Academy of Social Sciences.
DR. RATANA CHUENPAGDEE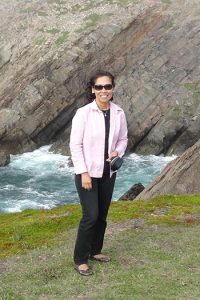 Learning about the ocean and its impact on people and communities is central to Dr. Ratana Chuenpagdee's work. Dr. Chuenpagdee is a University Research Professor in the Department of Geography, Faculty of Humanities and Social Sciences, at Memorial.
She leads the project Too Big To Ignore: Global Partnerships for Small-Scale Fisheries, a multidisciplinary collaboration of more than 450 researchers and 20 organizations from approximately 55 countries to elevate issues and concerns affecting viability and sustainability of small-scale fisheries.
Dr. Chuenpagdee's work is rooted in real-world change. She is considered a world leader in fisheries governance research and her advocacy for a just and equitable ocean.
She has contributed to numerous initiatives, including the United Nations' Food and Agriculture Organization's Voluntary Guidelines for Securing Sustainable Small-Scale Fisheries.
Some ocean development projects are not sustainable and can displace people who depend heavily on the ocean for livelihoods and food security.
– Dr. Ratana Chuenpagdee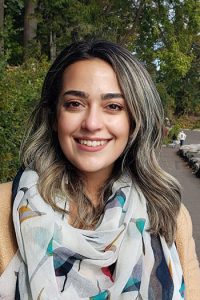 "We have long taken for granted that the ocean is bountiful and that we can always count on it to provide food and other vital services. We now know better: unless we take care of the ocean, we will be in major trouble.We need people to care more about the ocean and do their part to protect it."
DR. MARJAN BOROOJERDI
Memorial University's reputation for oceans excellence drew Dr. Marjan Boroojerdi (PhD'20) to Newfoundland and Labrador from Iran. As a fledgling change-maker, she focused on better understanding the dangers posed by the sea ice to ships and off-shore structures as part of her doctoral degree. Now based in Ontario, Dr. Boroojerdi says her time at Memorial was "life-changing."
"Memorial is one of the leading research institutions in cold-oceans, Arctic and ocean engineering fields. So, when I decided to study abroad, Memorial was of course an obvious choice."
When it comes to ocean research, Memorial's physical location — perched on Canada's North Atlantic coast — provides the university a competitive edge.
That wonderful sea, as alumnus and acclaimed author Tom Cahill described it, is inspiring the next generation of researchers, partners, students and alumni. The opportunities for the future run as deep as the water that surrounds us.
I had access to some of the best laboratory facilities for Arctic and ocean-related research in the world and worked with top-tier researchers in my field through collaborations with C-CORE and the National Research Council.
– Dr. Marjan Boroojerdi, coastal and water resources scientist