Dysgraphia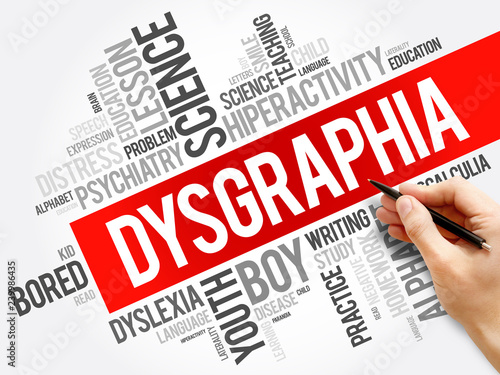 What Is Dysgraphia?
Dysgraphia is a learning disability that affects handwriting and fine motor skills.
It interferes with spelling, word spacing, and the general ability to put thoughts on paper.
It makes the process of writing laboriously slow, and the written product difficult to read.
What Are the Symptoms of Dysgraphia?
Trouble forming letters or spacing words consistently
Awkward or painful grip on a pencil
Difficulty following a line or staying within margins
Trouble with sentence structure or following rules of grammar when writing, but not when speaking
Difficulty organizing or articulating thoughts on paper
Pronounced difference between spoken and written understanding of a topic