Description of Conference Sessions
Keynote Presentations
Saturday, September 22nd
KEYNOTE ADDRESS: Moving Beyond Facial Equality in Canada: Islamophobia and Niqab-Wearing Women
Dr. Natasha Bakht (Faculty of Law, the University of Ottawa)
Islamophobia has gravely impacted many Muslim communities globally, but perhaps none so acutely as the minority of Muslim women who wear face-veils or niqabs. These women have borne the brunt of exclusionary policies, restrictive laws and vehemently negative beliefs from outside and within Muslim communities. They have been subject to prohibitions on their chosen form of dress in courtrooms, schools, citizenship ceremonies, work places and public spaces. The discriminatory effects of niqab bans include that they increase social isolation, political exclusion, economic dependence and vulnerability to violence and victimization. Niqab-bans also rely on a logic about niqab-wearing women that belies any grounding in their lived realities. This presentation will critically assess the impact of and rationale behind the niqab ban enacted in Quebec, An Act to foster adherence to State religious neutrality, and the constitutional challenge that has been launched against it.

Natasha Bakht biography:

Natasha Bakht graduated from the University of Ottawa's English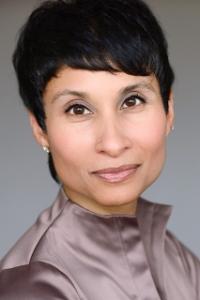 common law program and then served as a law clerk to Justice Louise Arbour at the Supreme Court of Canada. She was called to the bar of Ontario in 2003 and completed her LL.M at New York University School of Law as a Global Hauser scholar.

Professor Bakht joined the Faculty of Law in 2005, where she teaches Criminal Law and Procedure, Family Law and Multicultural Rights in Liberal Democracies.

Professor Bakht's research interests are generally in the area of law, culture and minority rights and specifically in the intersecting area of religious freedom and women's equality. She has written extensively in the area of religious arbitration and assisted in Canadian judicial education on issues of religion, culture and diversity. Prof Bakht was an active member of the Law Program Committee of the f Photo credit: Michael SlobodianWomen's Legal Education and Action Fund (LEAF) from 2005-2009. Her most recent writings on the rights of niqab-wearing women were cited by the Supreme Court in the case of R v NS, 2012 SCC 72. She is the current English Language Editor of the Canadian Journal of Women and the Law (CJWL). She is also an Indian contemporary dancer and choreographer.

Sunday, September 23
KEYNOTE PANEL: Anti-Islamophobia in Practice
With Bilan Arte (former Chair of Canadian Federation of Students, Canadian Labour Congress); Jeewan Chanicka (Toronto District School Board); Siham Elkassem (Vanier Children's Services, London ON); Shaista Patel (University of California, San Diego).
During this panel, we will get the learn from four community leaders with expertise in diverse forms of anti-Islamophobia in practice, within educational settings, social work and counselling practice, student and other social movements, community mobilizing, organizational change and mental health sectors. The purpose of the panel is to provide our participants insight into the possibilities and tensions of incorporating anti-Islamophobia within their everyday work. The panel format will include: a) a short presentation by each panelist about their anti-Islamophobia work; b) a brief panel discussion; and, c) an interactive question-and-answer with the audience. The panellists will join us by videoconference.
Bilan Arte biography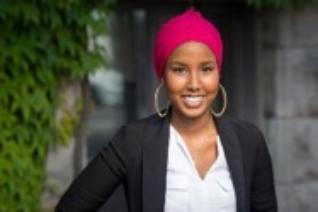 Bilan is a Muslim Black feminist residing on unceded and never surrendered Algonquin Territory. Sheis an activist with years of experience in the studentmovement and as an active participant in grassroots struggles for justice and equity inhercommunities. In 2015, Bilan made history as the first BlackMuslim womanto be elected as the National Chairperson of the Canadian Federation of Students.
Jeewan Chanicka biography
Jeewan Chanicka is the Superintendent of Equity, Anti-Racism & Anti-Oppression at Toronto District School Board. His work is focused on embedding an anti-oppressive approach through structures that impact student achievement and well-being.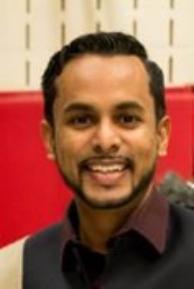 Previously, Jeewan worked at the Ministry of Education in Ontario in the Inclusive Education Branch and prior to that, as principal and teacher in York Region District School Board. He also worked in the international education setting as a teacher and curriculum writer.
He has a BA in Conflict Resolution and Culturally Appropriate Forms of Mediation and his Master's Degree in Education. He has consulted with the United Nations University of Peace as part of a team to develop a curriculum framework on Peace Education in the Islamic context implemented across the world.
Jeewan is the recipient of the Queen Elizabeth Diamond Jubilee award for his work in Education and Community Service, and a Promising Practices award from the Character Education Partnership based in Washington DC, for the Helping Hands initiative. He received a Human Rights Award from the National Council for Canadian Muslims in 2017 and the Mary Samuels Educational Leadership Award in 2017.
Jeewan also currently serves on the Community Advisory Group for the Ontario Human Rights Commission and sits at the Anti-Racism Directorate's Provincial Roundtable on Islamophobia.
Siham Elkassem biography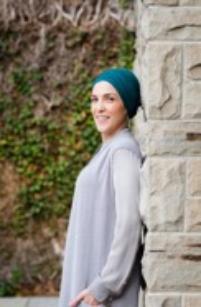 Siham grew up on the North Side of Chicago, Illinois and is the proud daughter of immigrant parents who travelled from the Middle East in the mid-sixties for better opportunities for their children. After moving to Canada twenty years ago and starting her family, she later pursued a degree in Social Work obtaining her BSW and MSW from King's University College at Western University. Upon graduation, she began working at Vanier Children's Services as a Child and Family Therapist for the Community Services team where she remains.
Her clinical practice is based in both decolonizing and justice seeking frameworks, which focuses primarily on the use of narrative therapy combined with anti-oppressive practice approaches. Siham's current research areas of interest are in anti-colonial thought, intersectional feminism; indigenous knowledge, anti-orientalism, anti-racism and critical race studies.
Siham has always been engaged in community-based work. As an active Muslim Community Member in London, Ontario she has assisted in many projects, including academic research, that help to build capacity from within the Muslim community and make connections to broader mainstream services.
Siham currently resides in the South-Western Region of Ontario with her partner and three children.
Shaista Patel Biography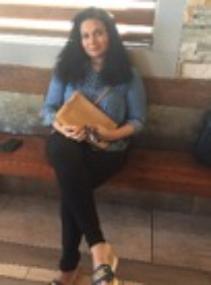 Shaista Patel identifies as a Pakistani Muslim feminist scholar. She is an Assistant Professor of Critical Muslim Studies in the Department of Ethnic Studies at University of California, San Diego. Her research is situated at the intersections of critical Indigenous, Black, anti-caste and transnational feminist theories. For Shaista, the boundaries between activism and academia are quite porous and neither space is sacred.
Plenary Workshops
Saturday, September 22nd
1. Framing Discussions: What is Islamophobia?
Facilitated by the NCCM
This workshop explores how Islamophobia impacts our communities. The workshop will begin with an overview of the term Islamophobia and an exploration of some common myths about Islam and Muslims. Through a facilitated conversation, the facilitators will explore how Muslims are impacted by the negative public discourses about their faith, and, they will also provide some insights and recommendations about ways to support efforts to promote equity and inclusion for all.
2. From Bystander to Ally to Accomplice
Facilitated by the NCCM and Rizza Umali (CFS-NL/ ARC-NL)
How do we best support those who are targeted by Islamophobia, racisms and xenophobia? How can we intervene in ways which both support people who are targeted and disrupt hate, injustice, discrimination and oppression? What are the similarities and differences between being a bystander, an ally and an accomplice? The purpose of this workshop is to explore issues related to anti-Muslim sentiment & strategies to effectively counter it.
Sunday, September 23rd
1. Know your Rights!
Facilitated by NCCM and Carey Majid (Human Rights Commission of Newfoundland and Labrador)
In this session, we will learn about our basic legal rights and responsibilities as residents of Newfoundland and Labrador and of Canada. In addition, the facilitators will provide an overview about participants' rights and responsibilities in relation to racial profiling, free expression, hate speech and hate crimes.
2. Roundtable: Planning for a Provincial Strategy to Address Islamophobia in NL
Moderated by the NCCM, Sobia Shaikh (School of Social Work, MUN / ARC-NL) and Jennifer Selby (Department of Religious Studies, MUN/ ARC-NL)
Drawing from the insights gained from the previous conference workshops, we aim to engage conference participants in a guided conversation about planning for, and developing, a provincial strategy that addresses anti-Muslim and racial discrimination and strategizes tools of inclusion.  
---
Break-Out Sessions
Saturday, September 22nd and Sunday, September 23rd
1: Engaging the Media
Facilitated by the NCCM & Sulaimon Giwa (Social Work/ ARC-NL) & Myra Saeed (MSA)
In this workshop, participants will be invited to critically examine media messages with a special focus on cultural, religious and racial diversity. Participants will also learn the basics of how the media works, tools and tactics for engaging the media, dealing with controversial questions, generating positive coverage and more.
2: Workplace Negotiations and Accommodation
Facilitated by Jennifer Selby (Religious Studies/ ARC-NL) & Carey Majid (Human Rights Commission of NL) & Ibrahim Shaik (ICNA)
This workshop examines how Islamophobia can impact the workplace, with attention to racialized visible minorities. We will explore common issues around the framework of reasonable accommodation of Muslim employees and introduce other approaches.
3: Integrating Anti-Racism & Anti-Islamophobia in Organizational Policy & Practice
Facilitated by Sobia Shaikh (Social Work/ ARC-NL) & NCCM & José Rivera (RIAC)
Many organizations are interested in furthering inclusion, diversity, equity and meaningful social justice. This workshop explores how people who work within such organizations can advance and integrate anti-racism and anti-Islamophobia within their everyday policy and practice work.
4: Working Intersectionally with Muslim Communities and Families
Facilitated by NCCM & MANAL & ANC
In many ways, Muslims in Canada are not unique: like other Newfoundlanders and Labradorians, we/they are very diverse in terms of race, nationality, ethnicity, gender, class, language, geography, age, sexual orientation, and so on. This workshop aims to explore this diversity and how to best work with Muslim communities and families who have experienced Islamophobia, racisms, and other forms of xenophobia.