In the Department of Religious Studies, we . . .
• teach students about the histories and varieties of religion, including prominent ideas, and methods and theories informing the academic discipline of religious studies
• prepare students with cultural literacy to organize, understand, and present information, and the knowledge and skill-set required in many professions and careers (like journalism, education, counseling and social work, international business and management, heritage and culture work)
• advance the profession of religious studies through a commitment to scholarly research, publication, and debate
• promote informed public dialogue about religions and their interaction and influence with and on society and culture
• cultivate awareness of religious pluralism and difference, creating global citizens with the capacity to engage in both sympathetic understanding and vigorous critique of the place of religion in today's religiously diverse world
Events
News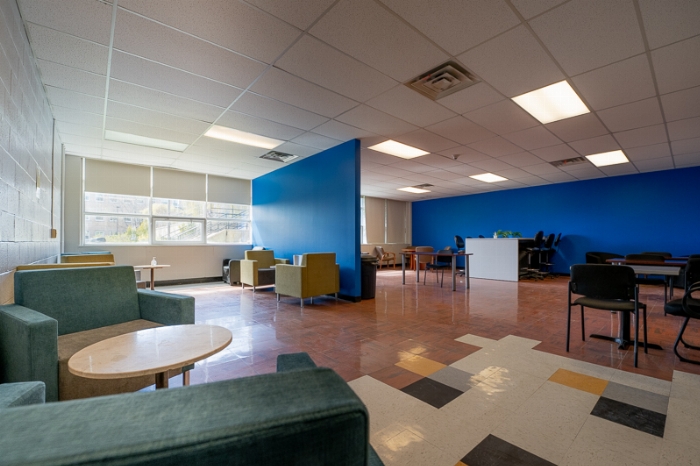 When we think of university campuses, we picture lecture halls and labs. But what about a space for that time between classes? It is equally essential to have a comfortable space to study or kick back and relax between lectures. The newly refurbished Faculty of Humanities and Social Sciences (HSS) Commons, in SN-1107, offers HSS students such a space. Check out this Gazette article on why interim Dean, Dr. Craig, wanted to rejuvenate this space for students.
Huge congrats to Dr. Jennifer Selby, Department of Religious Studies, for receiving the President's Award for Outstanding Research (PAOR). The PAOR recognizes outstanding contributions to a scholarly discipline. Read the full story in the Gazette: Top Notch Recipients
The Department of Religious Studies would like to invite you to a celebration of the life of our friend and colleague Dr. Lee Dian Rainey, to be held on Sunday June 5th 2022 from 5-7 pm in the Display Room at the MUN Botanical Gardens. As many of you know, Lee was an avid gardener, and her family have donated a bench to the gardens in her honour. Please join us to remember Lee, and to celebrate her wonderful life.