Kala Davis, ETP '18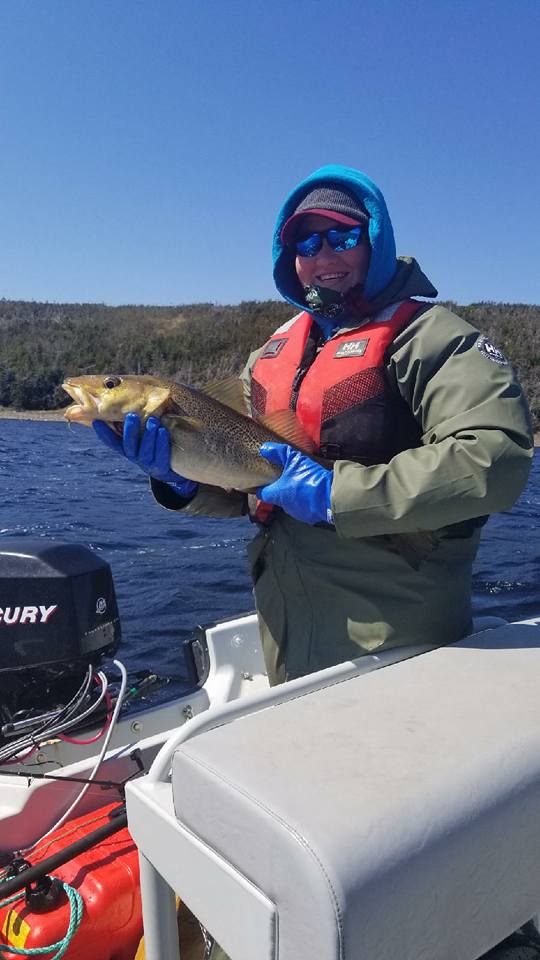 Country of Origin: United States of America
ETP Year: 2017/2018
Education: B.S. Environmental Science (Wildlife and Fisheries Conservation), Master of Environmental Science (Co-op)

Why did you participate in ETP?
I applied for the program because I was interested in learning what it takes to be a business owner. I was starting to be sought out by companies for short term consulting work and as such I had become semi self-employed, with no knowledge of what it takes to build a business. Fearing legal or financial issues I sought out opportunities to learn and MUN ETP offered the perfect place for me to learn while seeking my Master's.
What is the most valuable less you learned through ETP?
That anyone could be a business owner. If you have an idea, run with it. Don't fear failure or do not believe that because of your background you cannot run a business. Its work and the work can be difficult, but it is not impossible and there are loads of resources out there for people who want to start a business.
How has this lesson benefited you in your career and business pursuits?
The program has helped me get out of my own head. Your biggest critic is yourself, and so many times that alone can stop someone from accomplishing their goals. Seeing the resources out there and learning that people want you to succeed helps someone understand that owning a business is for everyone.
What is the most valuable skill you developed through ETP & how has it benefited you?
The power of social media and how that alone can make or break a company. I went into the program thinking the legal or financial side of things would be where I gained most of my knowledge, but really it came down to the social media that caught me off guard the most. And learning about it also helped me realize a new goal, one where I can combine my passion for wildlife and biology with my passion for travel. While the ideas are still in its infancy, it's nice to have goals that combine your profession with creative outlets.
What is the most valuable connection you made through ETP?
I cannot claim just one valuable connection, the program is full of diverse people with an even more diverse set of ideas. As I did not come into the program with a full business in mind, hearing and interacting with those who did have business ideas or had already built a business was in itself a valuable connection. However, meeting Erin (Erin Stapleton of Stapleton Environmental Consulting) and learning how she started her consulting business was invaluable. I know I have befriended a few other students that I look forward to keep in touch with as well as seeing their businesses grow.
What is your #1 tip to students considering entrepreneurship?
"There is nothing to it, but to do it". Get out of your head, even if you don't want to own a business, the skills and knowledge passed on in the program helps you understand how businesses work, makes you more employable and gives you a space to entertain any ideas that might be sitting on a backburner.
What are you up to now?
Currently I am employed with a Canada Department of Fisheries and Oceans as a summer Co-Op research technician in St. John's NL, as well as a curriculum advisor for The Wildlife Leadership Academy located in Pennsylvania USA. I currently am not working on building my business, but am I looking to build my social media that combines my profession and my passion. Feel free to follow me @life_between_Labels on Instagram!