Presentation Skills: Speaking with Confidence
Build skills needed to confidently deliver professional presentations – every time!     
Presentation Skills teaches techniques that enable participants to prepare, plan and deliver professional presentations. The module provides a supportive environment with ample opportunity to practice speaking on a variety of subjects. Immediate feedback is provided by the facilitator, fellow participants and through videotape review of practice presentations.  Participants receive direction for improving speaking skills, increasing confidence and improving their comfort level when in front of an audience.
This is a module in the  Professional Communication Skills Program.
---
Benefits
Understand how to prepare an effective presentation
Learn how to present with confidence in front of an audience
Benefit from practice and immediate  audience evaluation
Build professional image
Improve organizational effectiveness
Build your self-confidence: Know you can do it!
Build effective and confident organizational communicators
Introduce strategies to help build a positive organizational image
Encourage comprehensive and clear organizational presentations
---
Who Should Attend
Business professionals who are new to giving presentations or those wanting to improve their skills and increase confidence when presenting to an audience.
---
Details
Build your business presentation skills through professional development in:
Designing the presentation to fit the audience
Planning and preparing an oral presentation
Effectively delivering information
Understanding the importance of verbal and non-verbal communication
Using techniques to handle questions 
Evaluating the effectiveness of presentations 
Increasing your confidence in public speaking and presentation delivery
Continuing Education Contact Hours: 14
---
Past Participant(s) Said
- Taught me that it's the material people are interested in, not me!!
- It will help me organize my presentations to deliver a more concise  focused message.
- It brought structure to my presentations!
---
Instructors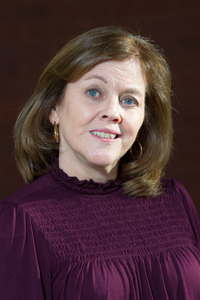 Lynn Morrissey
Lynn Morrissey has over 20 years' experience as a facilitator, consultant, and educator.  She has taught academic courses in communications, organizational communications, and human resources, at the Faculty of Business Administration, Memorial University. She has received many awards for her contributions including the Dean's Teaching Award, the Dean's Service Award, the Dean's Citizenship Award, the President's Award for Distinguished Teaching and most recently the Queen`s Diamond Jubilee Medal (2012).
Lynn has a long-standing relationship with the Gardiner Centre, instructing professional development seminars that focus mainly on workplace communications. Lynn's industry experience includes writing training and development strategies, developing training plans, leading performance development processes, conducting communications reviews, and facilitating strategy sessions.
In her 'spare time' Lynn is also Faculty Advisor for Students in Free Enterprise (SIFE) Memorial, an international student organization focusing on enhancing entrepreneurial skills and community development.  Under Lynn's mentorship, the SIFE Memorial team has consistently achieved top awards and accolades at both the national and international levels. In 2007 Lynn was awarded the John Dobson Faculty Advisor of the Year in Canada for her work with her SIFE team.
---