Certificate Program Info
Professional Presenter Program *ONLINE*
Register for the full program and receive a 10% tuition discount!
The best part about public speaking is that with knowledge and practice anyone can become an engaging, impactful, and masterful presenter. 
Whether speaking in a small virtual team meeting, presenting live to a large audience, or simply pitching an idea to your boss, there are numerous situations where great presentation skills can help advance your career and create opportunities to drive greater impact. The Professional Presenter program will give you the knowledge and skills to boost your confidence, improve communication and exert greater social influence. 
Throughout the program participants will have ample opportunity to apply their new-found knowledge and skills through active practice, hands-on activities, and instructor and group feedback.  Delivered over seven and a half days, each of the five courses will focus on a key area of presenting.
Each course will be delivered virtually on the dates noted below from 1:00 pm - 4:30 pm, NST
Presentation Skills: Speaking with Confidence - November 2-5
Participants will learn to prepare and deliver presentations to any audience with confidence. Through practice and in-class feedback, participants will understand what makes a great presenter and what actions they can take to become one. 
PowerPoint and Design - November 25-26
PowerPoint can bring a new level of professionalism to your presentation. PowerPoint and Design will teach participants to create effective visual aids that support their presentation objectives. 
Virtual Presenting Skills - December 3
Discover best practices for virtual presentations. Participants will learn how to connect with virtual audiences, boost online presence, and facilitate and maintain audience engagement.
Think on Your Feet - December 7-10
As 95% of communication is informal, it is important for presenters to be able to present ideas quickly and clearly. Think on Your Feet will give participants processes and frameworks to structure impactful off-the-cuff presentations for any occasion. 
Facilitation Skills for High Impact Outcomes - December 14-17
Participants will learn techniques and practices to draw out and process input from a group to move discussions and ideas forward.
Key Learning Outcomes
Understand how to prepare an effective presentation.
Present with confidence in front of any audience.
Present ideas clearly, concisely and memorably.
Techniques for building succinct, structured responses.
Techniques to approach difficult questions.
Facilitation skills and strategies to help you become a better facilitator.
Design principles and PowerPoint tools to create visual aids with impact.  
Tuition Assistance Available
The Canada – Newfoundland and Labrador Job Grant Program provides financial assistance to private and non-profit employers to offset the cost of providing training to new or current employees. Employers can access up to $15,000 in government support for employee training per trainee! More information on the funding application can be found here.
---
Instructors
Jennifer Kelly
Jennifer Kelly is an instructional trainer and designer who has developed and delivered training programs for businesses, academic institutions and government departments. In this role, she has designed over 20 training workshops, creating learning experiences for both live and online audiences. Jennifer is also a certified Positive Psychology coach and the co-owner of Coast2Coast Training, a business specializing in workplace wellness. Jennifer works with Gardiner Centre as both an instructor and a curriculum development consultant.
Kelly Patey
Kelly Patey has been developing and delivering professional development training for over 15 years. She is an experienced facilitator in both the private and public sectors who specializes in leadership development, employee engagement and workplace wellness.
Kelly holds a Bachelor of Arts degree in Psychology, a Master of Education in Counselling Psychology, and a Diploma in Applied Information Technology. She also holds numerous certifications including EQi 2.0, DISC, and Appreciation at Work.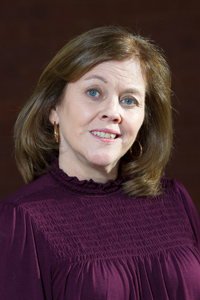 Lynn Morrissey
Lynn Morrissey has over 25 years' experience as a facilitator, consultant, and educator.  She has taught academic courses in communications, organizational behaviour, and human resources, at the Faculty of Business Administration, Memorial University. She has received many awards for her contributions including the Dean's Teaching Award, the Dean's Service Award, the Dean's Citizenship Award, the President's Award for Distinguished Teaching and most recently the Queen`s Diamond Jubilee Medal (2012).
Lynn has a long-standing relationship with Gardiner Centre, instructing professional development seminars that focus on various fields of workplace communications and facilitation skills. Lynn's industry experience includes writing training and development strategies, developing training plans, leading performance development processes, conducting communications reviews, facilitating strategy sessions, and executive coaching.
In her 'spare time' Lynn is also Faculty Advisor for Enactus (formerly SIFE) Memorial, an international student organization focusing on enhancing entrepreneurial skills and community development.  Under Lynn's mentorship, the Enactus Memorial team has consistently achieved top awards and accolades at both the national and international levels. In 2007 Lynn was awarded the John Dobson Faculty Advisor of the Year in Canada for her work with her Enactus team.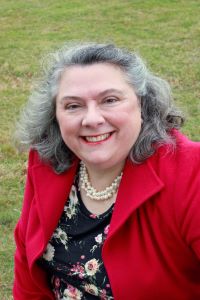 Martha Muzychka, ABC
Martha Muzychka is an award-winning, experienced communicator and policy researcher with more than 30 years of experience. Operating as Praxis Communications since 2005, Martha brings together a unique community perspective with a firm foundation in strategic communications principles. Her clients are many and varied, including large and small organizations in Newfoundland and Labrador and across Canada from the government, non-profit, community, and private sectors.
A graduate of Memorial University and Carleton University, Martha has demonstrated strengths in communications, qualitative research, policy analysis, consultation processes, reputation and crisis management, and writing. In her work, Martha explores new and creative approaches for communicating and engaging with target audiences by bringing together a unique community perspective with a firm foundation in strategic communications principles.
A popular workshop leader and presenter, Martha has extensive experience in public speaking, workshop development and presentation, and group facilitation. As well as creating custom training for clients, Martha is a licensed trainer for McLuhan-Davies Communication training products for Newfoundland and Labrador.  She has taught at the Gardiner Centre since 2013 including programs in media relations, technical writing, proposal writing, and public speaking.
---