Business Communication Program
The Business Communication Program provides participants with the practical tools and techniques required to enhance proficiency in business communication and develop a positive, polished, and professional image.
The program includes a series of seminars designed for individuals and organizations interested in developing essential skills for writing effectively, speaking with confidence, and interacting with others in a professional manner. 
Participants must complete any six modules in order to achieve a Certificate of Achievement. Completing the modules outlined for a particular profession acknowledges a focused skills development in the professional area.  If you do not belong to a profession listed you can choose any six modules.
NOTE: If you were completing courses following the structure of the previous Business Communication Program you can continue to do so, or you can switch to the new structure. Contact Jackie Collins jcollins@mun.ca or 709 864-2131 if you have any questions regarding the change in the program or if you would like to know which seminars you having remaining to fullfill the certificate requirements. 
---
Benefits
Learn to communicate with confidence
Improve professional communication skills
Deliver professional presentations
Learn solutions for communication challenges
Enhance your professional image
Improve quality of documentation
Learn the impact of personality types on business operations and communication
Enhance proposal development competencies 
Establish communication standards and protocols
Build an effective and confident team of communicators
Improve creativity within the organization
Improve internal and external communications
Build a positive corporate image
Deliver professionally written documents and proposals
---
Who Should Attend
Individuals and organizations interested in developing essential skills to write effectively, speak with confidence, and interact with others in a professional manner.  This program is suited to employees and management at all levels in the organization, and is designed to match the unique requirements of business professionals in sales, consulting, business analysis, project management, and technical positions.
---
Details
The Business Communication Program requires the completion of any six modules. Each module consists of 1 or 2 day-long seminars.  The program is structured to be flexible and self-directed with participants completing modules at their own pace. 
Facilitation Skills Training: Getting the Most Out of Group Discussions   October 22-23, 2015
Think on Your Feet™   November 4-5, 2015
Better Business Writing: The Right Approach   December 14, 2015
Presentation Skills: Speaking with Confidence   
Understanding Personality Types in the Workplace – Using MBTI  
Essential Communication Skills for Professionals  
Conflict Management and Resolution    
Information Gathering Using Professional Investigating and Interviewing Techniques   
Building Professional Negotiation Skills 
The price for the Business Communication Program is based on a per module fee.  Please refer to the module descriptions for details.
If you would like to register for the full program contact our Training Advisor Jackie Collins at jcollins@mun.ca or 864-2131 for a price quote based on the modules you select. 
Check Out Funding Opportunites Available Through The
---
---
Instructors

Ada Shave
Ada Shave is a Senior Consultant with Knightsbridge Robertson Surrette, a Human Resources consulting firm based in Halifax.  She also maintains a consulting practice in the St. John's area.
Ada has taught at the undergraduate and graduate levels at Memorial University and holds certificates in Reality Therapy and Critical Incident Stress Debriefing.  Ada specializes in using the Myers-Briggs Type Indicator, a personality type indicator, to assist businesses and organizations in such areas as leadership, team building, selling and effective communication. 
Ada holds an undergraduate degree in education and a masters degree in educational psychology.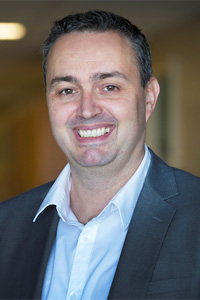 Brent Snook
Brent Snook is an Associate Professor in Psychology at Memorial University of Newfoundland. He holds a PhD in Psychology from The University of Liverpool, UK. He has conducted research on a range of investigative practices such as investigative interviewing and interrogation practices, and pseudoscience in the criminal justice system.
Brent's work has led him to collaborate with academic and professional bodies in The Netherlands, England, Germany, and Canada. His current body of work involves introducing the PEACE model of interviewing to Canadian police organizations. Together with Todd Barron, he has now instructed over 50 members of the Royal Newfoundland Constabulary (criminal investigation division) and several visiting officers from across Canada on scientific interviewing practices.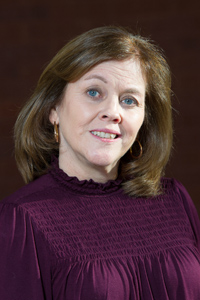 Lynn Morrissey
Lynn Morrissey has over 20 years' experience as a facilitator, consultant, and educator.  She has taught academic courses in communications, organizational communications, and human resources, at the Faculty of Business Administration, Memorial University. She has received many awards for her contributions including the Dean's Teaching Award, the Dean's Service Award, the Dean's Citizenship Award, the President's Award for Distinguished Teaching and most recently the Queen`s Diamond Jubilee Medal (2012).
Lynn has a long-standing relationship with the Gardiner Centre, instructing professional development seminars that focus mainly on workplace communications. Lynn's industry experience includes writing training and development strategies, developing training plans, leading performance development processes, conducting communications reviews, and facilitating strategy sessions.
In her 'spare time' Lynn is also Faculty Advisor for Students in Free Enterprise (SIFE) Memorial, an international student organization focusing on enhancing entrepreneurial skills and community development.  Under Lynn's mentorship, the SIFE Memorial team has consistently achieved top awards and accolades at both the national and international levels. In 2007 Lynn was awarded the John Dobson Faculty Advisor of the Year in Canada for her work with her SIFE team.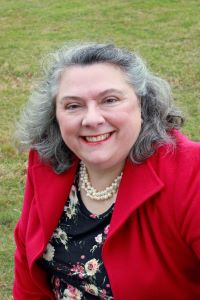 Martha Muzychka, ABC
Martha Muzychka is an experienced communicator and policy researcher with more than 25 years' experience. Martha has demonstrated strengths in strategic planning, evaluation, qualitative research and data analysis, process design, consultation processes, reputation management, crisis management, and project/event management. Her clients are many and varied, including large and small organizations in Newfoundland and Labrador and across Canada from the government, non-profit, community, and private sectors. She brings together a unique community perspective with a firm foundation in strategic communications principles.
Martha provides on-going advice in communications, media relations, reputation management, and social media for non-profit organizations.  Martha has managed media relations for local, provincial, and national organizations covering a range of issues and concerns. Clients highlight her excellent relationships with media and cite her superior writing skills, noting she makes complex material accessible to diverse audiences and establishes the stage on which voices from the community are profiled and presented. Martha has successfully managed communications in a variety of crisis situations including labour disputes, individual and organizational reputation challenges, financial and personnel issues, and public health crises.
As an Accredited Business Communicator, Martha has met the globally accepted standards for proficiency in communications as set by the International Association of Business Communicators (IABC).  Martha maintains her professional competencies through continuing education. In 2008, she completed the Certificate in Public Participation offered by the International Association for Public Participation.  Martha's work has been recognized with international, national, and provincial awards including the internationally respected IABC Gold Quill Award (Special Events – Merit, 2006).

Tamara Reynish
Tamara Reynish is a communications expert with more than 20 years of experience as an editor, writer and instructor. In addition to communications, she specializes in delivering professional development in customer service, marketing and strategic planning.
Responsible for developing countless projects and raising millions of dollars, Tamara has over 15 years of experience writing proposals and related documentation. A member of both the Editors' Association of Canada and the Writers' Alliance of Newfoundland and Labrador, Tamara is also the President of the Literary Arts Foundation of Newfoundland and Labrador.

Todd Barron
Todd Barron is a police officer responsible for training all members of the criminal investigation division and new police recruits on investigative interviewing; developing new interviewing courses; and providing advice on interviewing protocols for ongoing investigations. He is also the police force's primary polygraph examiner. 
He is Todd is a member of the international investigative interviewing research group (iIIRG), the Canadian Association of Police Polygraphists (CAPP), and has received training on the PEACE model of interviewing (advanced suspect interviewing) in the United Kingdom. Todd's research interests pertain to the development of professional and ethical interviewing standards.

Tom Wiseman
Tom Wiseman is principal of Wiseman & Associates Inc., a private firm specializing in people effectiveness, human relations and employee development. He consults nationally on difficult human relations issues, employee improvement and development, and respectful workplace initiatives. He has worked very successfully with unionized and non-unionized workplaces, conducting harassment investigations, workplace personnel interventions, forming and supporting Respectful Workplace Committees, and training all employees in the skills necessary to achieve rapid enhancements in the quality of their workplace culture.
Tom has partnered with the Gardiner Centre for over 26 years designing, customizing, delivering and facilitating training on such topics as conflict management, interpersonal negotiating techniques, fostering respect and dignity in the workplace, problem solving and decision making, time management, and stress management.
As a specialized service, Tom acts as a workplace coach for front-line supervisors and managers, as well as consulting as an executive coach to senior managers and executives.  Tom has also consulted on or developed performance management systems for numerous organizations and trained managers and employees on both giving, as well as receiving, performance based feedback and coaching.
---