Support and professional development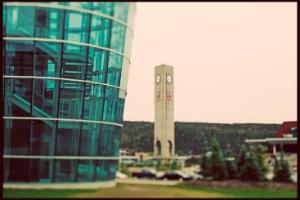 Memorial University offers sessions specifically for Postdoctoral Fellows that complement the guidance and training provided by faculty supervisors. Among these are the annual Postdoctoral Fellows Orientation (held in the Fall semester) and a professional development workshop on current topics of interest among our Postdocs (held in the Winter semester).
In addition, other opportunities are available through EDGE and CITL. Centre for Innovation in Teaching and Learning (CITL) provides a number of professional development programs and services, including teaching resources, teaching dossier support, regular workshops on teaching strategies and effectiveness, and individual teaching consultations. The Teaching Skills Enhancement Program, also offered by CITL, is a semester-long program that enhances the knowledge of teaching and learning among faculty members, contractual instructors, postdoctoral fellows and per course instructors. A key emphasis of the program is to create a community of practice among educators at Memorial.
The Enhanced Development of the Graduate Experience (EDGE) is a comprehensive collection of professional development programs and services that help provide students with the complementary skills required to be successful in their lives after graduate school. Most EDGE workshops are open to all Postdoctoral Fellows. Please visit the EDGE website to learn more about the program. To view upcoming workshops by semester, please review the EDGE calendar.
Coverage of costs of tuition for credit courses and programs at Memorial University for PDF-E's:
On September 30 of each year, Memorial University establishes an annual professional development fund of $3,000 for PDF-E's. The purpose of the fund is to cover the costs of tuition for credit courses and programs at Memorial University for Postdoctoral Fellows. Financial assistance is limited for individual Postdoctoral Fellows to the cost of tuition for one for-credit university course (up to $255) or one graduate program fee (up to $486) per academic year. Postdoctoral Fellows are reminded that actual tuition charged may exceed the financial assistance granted and they will be responsible for normal ancillary fees. Please refer to the University Calendar for a current list of tuition and related fees.
To apply:
Postdoctoral Fellows should complete the Application for Financial Assistance form and attach a letter to the Dean of Graduate Studies requesting funding. They should email both to sgs@mun.ca with their request and note when they last received professional development funding (if ever).
The deadlines for requests will be November 30 for the Winter semester, March 30 for Spring semester, and July 30 for the Fall semester.
Priority shall be given to Postdoctoral Fellows who have not previously taken a course under this fund. Thereafter, priority shall be given by date the application is received.
If a request for funding is approved, the Dean of Graduate Studies will instruct the Department of Human Resources to pay the student account up to the cost of one university course.