Professional Development Information
Learn how to enhance your technical documentation by writing with clarity, brevity and accuracy for the intended audience.
Technical writing conveys information about a technical subject to a specific audience for a specific purpose. It can prompt change, guide decisions, educate readers or offer instruction. In this seminar, you will learn to produce clearly written, accurate and comprehensive technical documents for your audiences.
Key Takeaways
Understand the differences between technical writing and other styles of writing
Define the steps involved in organizing a technical writing project
Describe the role of planning, scheduling, style guides and editing
Understand how to present information in technical documentation
Develop user-friendly technical documents
Recognize the structures and style which work best for technical documentation
Understand the technical writing process
Participant Feedback:
 -" I gained a new perspective on an activity that I currently do in my work. I expect to be more efficient and effective in my writing."
-" Allowed me to take a step back and take a look at my writing techniques and make them more clear and concise."
-" Martha is a very knowledgeable instructor and delivers the subject in a manner that is easy to understand."
---
Benefits
For Individuals
Learn the process of technical writing
Improve confidence in technical writing abilities
Learn to produce better written reports and proposals
Improve your effectiveness within the organization
Contribute to business success
Produce concise and practical technical documentation
For Organizations
Develop better technical writers
Deploy techniques for presenting targeted and clear information
Introduce technical writing strategies that inform the target audience objectively and efficiently
Improve employee productivity when preparing technical documentation
Improve the success of  client proposals
Improve corporate image through better technical documentation
---
Who Should Attend
Technical writers, technical editors, engineers, researchers, analysts, project managers or any professional who wants to learn about technical communication, who has to write technical reports, or who wants to improve their writing skills.
---
Instructors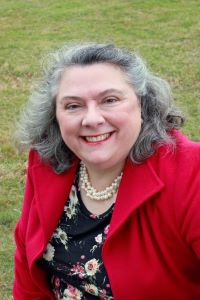 Martha Muzychka, ABC
Martha Muzychka is an award-winning, experienced communicator and policy researcher with more than 30 years of experience. Operating as Praxis Communications since 2005, Martha brings together a unique community perspective with a firm foundation in strategic communications principles. Her clients are many and varied, including large and small organizations in Newfoundland and Labrador and across Canada from the government, non-profit, community, and private sectors.
 As an Accredited Business Communicator, Martha has met the globally accepted standards for proficiency in communications as set by the International Association of Business Communicators (IABC).  Martha maintains her professional competencies through continuing education. In 2008, she completed the Certificate in Public Participation offered by the International Association for Public Participation.
 In 2015, Martha received the Master Communicator designation, IABC Canada's lifetime achievement award which recognizes outstanding Canadian communicators whose work has brought credit to IABC, the profession, their organization or clients, and whose contributions have raised the standards of organizational communication in Canada.
---