Professional Development Information
Lean Operational Excellence for Service Organizations NEW SEMINAR!
Learn how to build a Lean organization, drive out waste, streamline process flow and build a culture of continuous improvement.
For decades, lean concepts and tools have been applied extensively in manufacturing operations with very impressive results. Recently, service sector organizations, which account for over 80% of North America's GDP, are realizing the benefits of this huge opportunity to drive service efficiencies and banish waste.
Offered in partnership with York University, Schulich Executive Education Centre, Lean Operational Excellence for Service Organizations is a specialized course, on applying Lean principles, tools and techniques to identify and remove any non-value-added activities in your everyday service processes.
In this seminar participants will learn how to employ Lean tools and techniques to reduce costs and service delivery times, and drive customer satisfaction and profitability.  Participants will discover how to leverage powerful Lean problem-solving tools to manage projects more successfully, drive greater value or enhance continuous improvement initiatives.  This seminar can be very advantageous to organizations that have already deployed Six Sigma strategies, but want to incorporate Lean tools, concepts and techniques to drive even greater value and success with a blended Lean Six Sigma strategy.
What You Will Learn:
What is Lean – its measurable benefits and how it can be applied to service and transactional operations
How to effectively lead "kaizen" Lean projects or events in your organization
How to effectively construct and use value stream maps
How to identify and reduce or banish waste in processes
Typical implementation structure, roles, steps and approaches
Learn how Lean principles, tools and techniques can be applied to service processes to dramatically improve customer satisfaction
Learn how to lead Lean events and establish a sustainable Lean culture – the keys to Lean success
Use case studies, lectures, group discussions and workshops to master the Lean approach for services
---
Benefits
For Individuals
Learn lean principles, tools and techniques
Discover strategies to implement lean in the workplace
Develop a greater understanding of the end user/ customer and how you can enhance their experience
Enhance your capability for ongoing continuous improvement activities
Improve your knowledge based on data-driven decision making
Improve your confidence to challenge the norm, suggest new ideas and solve problems
Receive training that is recognized worldwide
For Organizations
Build a culture of excellence
Obtain clarity of purpose, values and alignment of all organization's resources to achieve its goals
Develop strategies to reduce cost, deliver service to customers faster, enhance efficiency and productivity, and increase customer satisfaction.
---
Who Should Attend
Lean Operational Excellence for Service Organizations is being successfully employed by leaders in all service industries; from financial, hospitality and high-tech to healthcare and government services. This seminar will be of most benefit to VPs, directors, managers and employees in service organizations. 
---
Details
Day 1: Getting Started on the Lean Journey
Key Concepts of Quality, Process Improvement and Core Concepts of Lean Thinking
Quality tools that help organizations build a culture of excellence
The evolution of Lean thinking
How service organizations are using Lean to improve their customer's experience, financial performance and competitive advantage
Introduction to Lean principles, tools and techniques
How to identify value and waste
Hands-on Cases:
Applying Lean to a transactional process
Start defining your business from a Lean perspective
Day 2: Building Lean Processes
Methodology and Tools to Apply Lean in Your Organization
Learn how to build value stream maps, Identify waste
Why and how single piece flow will transform your business
Integrating customer demand into your processes
The need and techniques for building an environment of excellence
Hands-on Cases:        
Applying lean to an end to end process
Start seeing your business differently
Day 3: Deploying Lean in an Enterprise
Building and Sustaining a Lean Service Strategy
Building future state visions and maps for your processes and organizations
Strategies for deploying Lean at an enterprise level
Organizing and leading kaizen events
Managing the culture change that enables Lean
Hands-on Cases:
Building a future mode of operation for a service process
Build a plan for your own organization
Continuing Education Contact Hours: 21
---
Instructors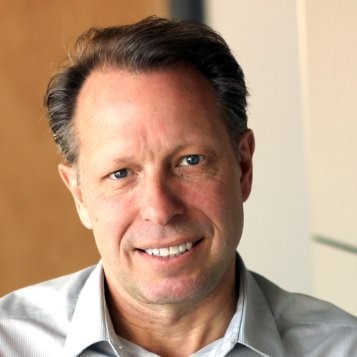 Jeff Woods
Jeff Woods is a senior practitioner for EZsigma Group. Prior to joining, he spent over 20 years in the corporate environment, holding senior roles in strategy alignment, business division management and operational execution. Jeff has successfully managed and improved business delivery models; been responsible for directing legacy business divisions, developing and launching new business product lines, and executing corporate wide strategic initiatives to drive improved business performance. Jeff has a successful track record and reputation for breaking down and understanding business processes and creating the most effective delivery model based on top tier KPI's. Jeff is an expert in business re-engineering, with in depth experience understanding and aligning the people, process and technology to the desired business model.
He previously served as Executive Director, Quality and Productivity (leading a team of Black Belts) at Ceridian and has helped other organizations in Higher Education, Healthcare, Private and Government sectors.  Examples include: University of Saskatchewan, York University, University of Toronto Department of Family and Community Medicine, Ontario Ministry of Finance, Cancer Care Ontario, Ontario Association of Community Care Access Centres, Gamma Dynacare, St. Thomas Elgin General Hospital, YMCA, Maple Lodge Farms and Weir.
Jeff is a seasoned coach to senior leaders helping them develop listening and influencing skills to galvanize and bring focus to corporate vision through a three tiered approach of: Aligning the culture, Instrumenting the business, and Improving the business.  Jeff has been a contributing member to Excellence Canada, CPSQA (Canadian Public Sector Quality Association) and the American Society for Quality (ASQ) as well as a speaker at many conferences including the Annual Six Sigma Canada Conference.
---