Information Gathering Using Investigative Interviewing Techniques *IN PERSON*
$995 +HST
---
Next Offering
September 19, 2022 - September 20, 2022
---
Maximize the quality and quantity of information gathered from individuals in an ethical fashion and make informed, consequential decisions.
This course guides participants through the methodology for gathering information when investigating incidents, undertaking fact-finding for client projects, interviewing potential employees, corporate planning, and other organizational requirements.  This course uses participant activities to improve understanding of the information presented and to provide the opportunity to practice tools and techniques.
Improve your information gathering skills through professional development in:
Identifying interview objectives 
Recognizing different types of interviews
Knowing the interviewing process
Planning and preparing for interviews
Building rapport 
Improving communication skills and managing conversations
Extracting reliable, accurate information
Dissecting interview responses
Taking notes and asking appropriate question types
Asking questions in a logical sequence 
Continuing Education Contact Hours: 14
Past Participants Said
"What I mentioned in my expectations on day one was far more exceeded than expected."
"10/10. This was very informative and useful. Great use of examples, situations and handouts."
"Very informative and structured. Presently surprised on how much was learned, and the importance of the small details."
"Training exceeded my expectations. I learned very valuable skills to use in the workplace…It was my first time at Gardiner Centre. I was very impressed with the facility…the investigation guide is very helpful and I am definitely going to follow the checklist to improve my interviewing skills."
---
Who Should Attend
Professionals whose success depends on the gathering of reliable information for corporate decision making and planning.  This course offers valuable information gathering skills development for business analysts, business owners, managers, HR professionals, key account managers, lawyers, corporate investigators, health professionals, social workers, law enforcement, occupational healthand safety officers, wildlife officers, real-estate agents, and other professionals.
---
Instructor(s)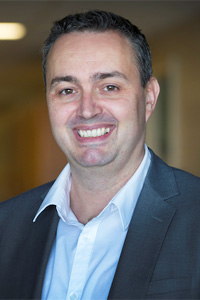 Brent Snook
Brent Snook is a University Research Professor in Psychology at Memorial University of Newfoundland. He holds a PhD in Psychology from The University of Liverpool, UK. His research involves an examination of the reliability and validity of investigative practices (e.g., interviewing, deception detection). Currently, he is exploring the most effective ways to ensure adults and youth understand their interrogation rights and is developing and testing investigative interviewing techniques (e.g., note-taking, sketching). His applied work involves the implementation of the PEACE model of interviewing in North America. Brent's work has led him to collaborate with academic and professional bodies in The United States of America, The Netherlands, England, Germany, and Canada.
Brent also serves as an expert witness on interviewing and memory contamination in court and provides legal advice on the integrity of evidence derived from interviews and interrogations. Brent also provides training on scientific-based information gathering techniques to a wide variety of groups such as police organizations, government departments (e.g., health investigators), non-profit groups (e.g., public defenders), and large, private sector organizations (e.g., oil companies). He is also a research  (e.g., survey/instrument development, data analysis, report writing) and organizational behaviour consultant (e.g., conflict and performance).
Together with Todd Barron, he has now instructed hundreds of practitioners around North America on evidence-based interviewing practices.

Todd Barron
 Todd Barron served as a police officer for over 27 years being promoted to the rank of Inspector. He has a Master of Science degree in Experimental Psychology from Memorial University, and an undergraduate degree from Memorial University with a major in Police Studies and a minor in business. His policing background includes training as a polygraph examiner, work in the area of Major Crimes, as well as being in charge of his departments' Investigative Interviewing Unit. He was responsible for training members of the criminal investigation division, patrol services, and new police recruits on investigative interviewing practices; developing new interview training courses; and providing advice on interviewing protocols for ongoing investigations. He is a member of the international investigative interviewing research group (iIIRG), and a past member of the Canadian Association of Police Polygraphists (CAPP).
Todd received training on the PEACE model of interviewing (advanced suspect interviewing) in the United Kingdom and has given many presentations on ethical interviewing practices including talks at Osgoode Law School, York University in Toronto; and Brooklyn Law School, New York City; as well as providing interview training to professional organizations in both the public and private sectors. Todd has worked with legal defense teams as a subject matter expert to review police interviewing practices in wrongful convictions cases as well as ongoing police investigations.  He has co-authored several published works on interviewing practices and remains active in research pertaining to the development of professional and ethical interviewing standards.
---