Professional Development Information
Facilitation Skills: Getting the Most Out of Group Discussions
Learn how to draw out and process input from a group to move discussions and ideas forward.
Facilitation Skills teaches participants how to facilitate goal-oriented meetings and discussions through planning, collaboration and consensus.   The seminar teaches meeting management techniques (timekeeping, following an agreed-upon agenda, and keeping a clear record).  It also teaches participants how to lead group discussions by using effective listening skills and paraphrasing, guiding the conversation, and balancing group participation.  The highly interactive seminar is limited to twelve participants to maximize learning and classroom participation. 
---
Benefits
For Individuals
Strengthen facilitation skills
Learn practical facilitation tools and strategies
Understand how to effectively manage information flow and achieve results
Build professional image
Learn from the experiences of other participants
Improve organizational effectiveness
Practice facilitation and receive immediate evaluation
For Organizations
Introduce strategies to help improve employee productivity and communications
Build an effective and confident team of facilitators and decision makers
Encourage more focused, productive discussions
Use effective meeting management techniques to help achieve organizational goals
---
Who Should Attend
Managers, supervisors, team leaders, and professionals who want to improve their effectiveness in managing and facilitating group discussion sessions.
---
Details
Improve your meeting management and facilitation skills through professional development in:
Understanding the difference between a facilitator and trainer role
Understanding the facilitation process:  before, during, and after
Recognizing the importance of varied communication and learning styles
Developing techniques to ensure meaningful contribution occurs
Learning how to use feedback techniques
Identifying common facilitation challenges and techniques to overcome them
Continuing Education Contact Hours: 14
---
Instructors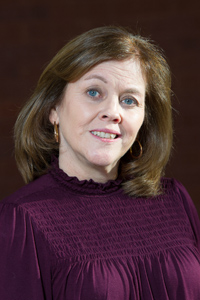 Lynn Morrissey
Lynn Morrissey has over 25 years' experience as a facilitator, consultant, and educator.  She has taught academic courses in communications, organizational behaviour, and human resources, at the Faculty of Business Administration, Memorial University. She has received many awards for her contributions including the Dean's Teaching Award, the Dean's Service Award, the Dean's Citizenship Award, the President's Award for Distinguished Teaching and most recently the Queen`s Diamond Jubilee Medal (2012).
Lynn has a long-standing relationship with Gardiner Centre, instructing professional development seminars that focus on various fields of workplace communications and facilitation skills. Lynn's industry experience includes writing training and development strategies, developing training plans, leading performance development processes, conducting communications reviews, facilitating strategy sessions, and executive coaching.
In her 'spare time' Lynn is also Faculty Advisor for Enactus (formerly SIFE) Memorial, an international student organization focusing on enhancing entrepreneurial skills and community development.  Under Lynn's mentorship, the Enactus Memorial team has consistently achieved top awards and accolades at both the national and international levels. In 2007 Lynn was awarded the John Dobson Faculty Advisor of the Year in Canada for her work with her Enactus team.
---