Facilitation Skills for High-Impact Outcomes *IN-PERSON*
$990 + HST
---
Next Offering
June 1, 2023 - June 2, 2023
---

Learn how to draw out and process input from a group to move discussions and ideas forward.
Facilitation Skills teaches participants how to facilitate goal-oriented meetings and discussions through planning, collaboration, and consensus. The course teaches meeting management techniques (timekeeping, following an agreed-upon agenda, and keeping a clear record). It also teaches participants how to lead group discussions by using effective listening skills and paraphrasing, guiding the conversation, and balancing group participation. The highly interactive course is limited to twelve participants to maximize learning and classroom participation.
Key Takeaways:
Learn practical facilitation skills and strategies to help you become a better facilitator
Obtain effective meeting management techniques to help achieve organizational goals
Hands-on practice in facilitation and immediate feedback
Strengthen your ability to confidently assemble teams of facilitators and decision-makers
Understand and introduce strategies to help improve employee productivity and communications
Continuing Education Contact Hours: 14
Accreditation

This course qualifies as credits toward the International Association of Business Communicators' (IABC) professional certifications.
When applying to sit for either the exam for Communications Management Professional (CMP)(R) or Strategic Communication Management Professional (SCMP)(R) or to apply for recertification, Gardiner Centre courses can be an integral part of your application package.
To learn more about this global standard certification, visit: gcccouncil.org. To inquire about sitting for a certification exam, contact the local IABC NL chapter at iabcnl@gmail.com, or visit: iabcnl.com.
---
This course qualifies for Professional Development Units (PDUs) as defined by the Project Management Institute (PMI).
Each course has a specific qualifying factor for PDUs. See the table below for a specific PDU breakdown for this Gardiner Center program.
To learn more about PDUs and how to apply these credits to your active credential please see www.pmi.org.
Talent Triangle Allocations

Qualifying PDU Hours

Ways of Working

0

Power Skills

5.6

Business Acumen

5.6

TOTAL

14.0

---
Instructor(s)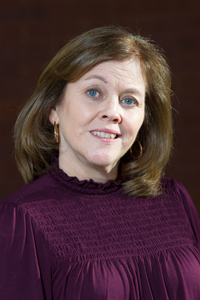 Lynn Morrissey
Lynn Morrissey has over 25 years' of experience as a facilitator, consultant, and educator. She has taught academic courses in communications, organizational behaviour, and human resources at the Faculty of Business Administration, Memorial University, in St. John's, NL. She has received many awards for her contributions including the Dean's Teaching Award, the Dean's Service Award, the Dean's Citizenship Award, the President's Award for Distinguished Teaching, and the Queen's Diamond Jubilee Medal.
Lynn has a long-standing relationship with Gardiner Centre, instructing professional development seminars that focus on various fields of workplace culture and communications, and facilitation skills. Lynn consults in organizational effectiveness and human resource management and works regularly with organizations on a variety of strategic initiatives. Her experience includes leading performance review processes, writing harassment prevention strategies, conducting workplace culture reviews, facilitating strategy sessions, and executive coaching.
---