Essentials of Board Governance *ONLINE*
$495 + HST
---
Next Offering
March 20, 2024
08:30 AM - 04:00 PM (NDT)
---

Understand what it means to be a director of a board and how to push for governance success.
Good governance is part of any well-managed organization. As represented by a board of directors, corporate governance starts with a board that oversees the activities of the organization. A good approach to governance allows the board to focus on larger issues, delegate with authority, rigorously evaluate organizational accomplishments, and lead, in a strategic sense.
In a highly interactive and engaging format, using dilemmas, short case studies, and scenarios from a variety of sectors, this session will provide new and prospective board members with a high-level introduction to organizational governance.  This course will put you in the driver's seat and allow you to reflect on how your board or committee may need to engage on diverse challenges.
Regardless of whether you are operating in the for-profit, not-for-profit, or government sector, understanding the processes, structures, and relationships that make up good governance is vital for organizational success.
Key Learning Outcomes
Understand organizational governance
Reflect on what it means to govern or oversee the organization's affairs
Explore the roles of board members
Identify practices that are critical in creating and maintaining success
Discuss emerging issues in board governance such as:

Appointing and supervising the Executive Director and other officers
Structuring the board and committees
Directing and evaluating strategy
Representing members and maintaining stakeholder relations
Identifying and managing risk on behalf of the organization
Protecting and enhancing the organization's assets
Fulfilling fiduciary and legal requirements
Criteria for evaluating governance effectiveness
What Our Clients Say
"Highly recommend this course! It's extremely insightful. I learned many new strategies and broadened my understanding of Board dynamics and governance." 
- Kathy Hawkins, Executive Director, Empower, Disability Resource Centre - Spring/Summer Partcipant
"Extremely valuable training. Learned many new things and I've had many years experience being around Boards." 
- Spring/Summer Partcipant
"Easy to understand; kept interest throughout the whole session."
- Custom Training Participant 
Continuing Education Contact Hours: 7
---
Who Should Attend
This course is not only well-suited to new or experienced members of boards and/or those who serve on organized committees, but also those who are considering serving on a board or committee. The subject matter is relevant to both the public and private sector, as well as not-for-profit organizations.
---
Instructor(s)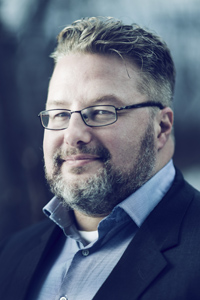 Tom Cooper
Dr. Tom Cooper is a Professor of Strategic Management at the Faculty of Business Administration at Memorial University. 
Prior to taking his position at Memorial University, Dr. Cooper was a senior manager in PwC's Performance Improvement Consulting practice in London, UK. He is an active facilitator with the Gardiner Centre at Memorial, a business consultant, company founder, board member, and is a Certified Management Consultant.
---