Certificate Program Info
Masters Certificate in Project Management
Scheduled Date(s)
September 10, 2020 - December 17, 2020
---
The Masters Certificate in Project Management consists of 18 days of training (10 modules), delivered over 4 months. 2020 Program Dates: Module 1: Sept 10; Module 2: Sept 17-19; Module 3: Oct 2-3; Module 4: Oct 16-17; Module 5: Oct 30-31; Module 6: Nov 13-14; Module 7 - Nov 27-28; Module 8: Dec 7; Module 9: Dec 11-12; Module 10: Dec 17. Class begins at 8:30 am sharp and concludes at 5 pm on each training day.
---
Price
$9,450 +HST
Funding Options Available
---
---

2020 Program Registration is Now Open!
Over 12,000 leaders have chosen the Masters Certificate in Project Management
Learn how to better manage your projects from initiation to close and become a more qualified, capable and well-trained project manager.
Project Management skills are a core competency in most organizations at all levels.  Understanding how all phases of the project lifecycle fit together benefits projects of any size.  The Masters Certificate in Project Management is offered in partnership with York University's Schulich Executive Education Centre, and designed to provide a fast-track, in-depth approach to project management training.  The program consists of 18 days of training delivered over 4 months and provides participants with the knowledge and skills needed to consistently delivery projects on time, on budget and within scope.
The Masters Certificate in Project Management is delivered by expert instructors with real-world experience and equips participants with practical skills that can be applied immediately in the workplace.  Master the key areas of project management as defined by the Project Management Body of Knowledge (PMBOK), understand the tools and techniques to better manage your projects and advance your project management career!
Top 5 Reasons Participants Choose Our Masters Certificate in Project Management
Convenient class modules applicable to every project – every day
Study all Project Management Body of Knowledge (PMBOK®) areas to build your total skill set
Modules delivered by real-world project instructors
Great networking and sharing of experiences to reinforce your learning
Designed to advance your career growth and opportunities
Program Benefits:
Better manage your projects, from planning and team building to quality and cost management
Become a stronger, more effective communicator and leader
Benefit from the expertise and proficiencies of the program's real-world instructors
Connect and network with other project managers
Share experiences and knowledge with other project management professionals
Immediately apply project management principles in your everyday and long-term responsibilities
Advance your project management career
Provides a solid foundation to prepare you to write the Project Management Professional (PMP®) certification exam.  The program provides more than 120 contact hours – exceeding the required 35 contact hours to write the PMP® exam. A recent study of graduates showed that over half of our graduates go on to write the PMP® Exam and over 98% pass on the first try. Visit the PMI website to learn more.
Includes optional online PMP prep modules (NEW addition for 2019!)
Need More Information?
Schulich Executive Education Centre Monthly Information Session Webinar provides an overview of the program and its structure and allows you to ask questions relating to the program. 
Tuition Assistance Available
The Canada – Newfoundland and Labrador Job Grant Program provides financial assistance to private and non-profit employers to offset the cost of providing training to new or current employees. Employers can access to up to $15,000 in government support for employee training per trainee! More information on the funding application can be found at www.aes.gov.nl.ca.
---
Who Should Attend
This Program graduates over 1000 qualified project managers each year and is ideal for the following:
Project Managers from any industry with at least one year of experience and who wish to move up to a higher level in their field.
Mid- and senior-level managers who have completed an introductory project management program in recent years and must now lead more complex projects.
Anyone who does NOT have their PMP designation from PMI and would like to pursue their PMP designation for career success.
Recommended Background
While we have not established a firm set of pre-requisites for the program, it would be beneficial if participants have one of the following:
At least 1 year of project management experience, or
Completion of a 2-3 day introductory project management course within the last 2 years.
Please note that this program is not recommended for individuals who already have their PMP® designation.
Graduate Testimonials
"The Masters Certificate in Project Management offered through Gardiner Centre was exceptional. An indepth course that was delivered in concise modules that were easy to absorb. Each module contained tangible tools and techniques that were applied immediately. I cannot say enough about Gardiner Centre staff and instructors - professional, insightful, organized, fun and most helpful.  I highly recommend this program." Rick Hunt Lead Engineer, Subsea 7 and 2017 MCPM Graduate
"The skills and experiences offered through the Masters Certificate in Project Management program were outstanding. The returns were evident immediately after the first module and increased through completion. I have gained great insight into new techniques and processes available while refining current skills. The professionalism and support of the instructors and staff of the Gardiner Centre facilitated an exceptional experience." Terry Sheppard IT Consultant - Project Manager, TotalNet Solutions and 2016 MCPM Graduate
"The Masters Certificate in Project Management (MCPM) offered a real-time learning environment to attain practical knowledge of project management principles that I was able to incorporate immediately into my work environment. The integration of the learned methodologies within the organization enhanced the approach and delivery of services to our clients. I would highly recommend the program for individuals wanting to sustain a competitive career advantage." Barbara Bragg, CRSP General Manager, SNC Lavalin Industrial Atlantic Inc. and 2015 MCPM Graduate
---
Details
The Masters Certificate in Project Management is delivered in 10 modules over 18 days.  Each module provides high quality, interactive and collaborative training for 2 or 3 days. Participants will receive a short assignment after each module. Each of these assignments will be used to tie the entire program together and serve as the background work for the project simulation that takes place in Module 10.
National Program Director
David Barrett, Schulich Executive Education Center, Schulich School of Business, York University
Program Dates
Module 1 - Program Introduction: September 10, 2020
Module 2 - Project Planning & Control: September 17-19, 2020
Module 3 - Leadership, Communication & Stakeholder Management: October 2-3, 2020
Module 4 - Effective Project Cost Management: October 16-17, 2020
Module 5 - Procurement & Contracting Management: October 30-31, 2020
Module 6 - Project Quality Management: November 13-14, 2020
Module 7 - Assessing & Managing Project Risk: November 27-28, 2020
Module 8 - Introduction to Agile and Scrum December 7, 2020
Module 9 - Filling in the Gaps & Final Exam: December 11-12, 2020
Module 10 - Project Simulation: December 17, 2019
Program Fees
The program fee includes full 10-module program, all teaching materials, lunches, refreshments and professionally framed certificate.
Memorial University's liability is limited to reimbursement of paid fees.
Cancellations, Replacements and Transfers
If you are unable to attend the program, you may transfer to the next session or your organization may name a replacement candidate.
A full refund will be issued for written cancellations received a minimum of 21 days before the program start date. Written cancellations received after this date will incur an administration charge of $800 +HST.
Non-attendance or withdrawal after program start date will incur a full program fee.
Certificate of Program Completion – Attendance Requirements
Participants must attend all program modules (100% attendance) and achieve a passing grade on the final exam in order to receive their certificate. Upon completion of the Masters Certificate Program in Project Management, you will receive a framed certificate of completion from York University, Schulich Executive Education Centre and Memorial University, Gardiner Centre.
---
Instructors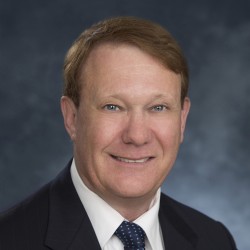 Alan Williams
Alan Williams retired from the Federal Government after 25 years where he developed 20 years of experience in project management. He specialized in the procurement of advanced electronics and communications equipment. As Procurement Officer he managed a number of projects valued in excess of $100 million and he worked on projects in every phase from initiation to close out. Upon retirement he established AJW and continues to provide consulting services in project management and procurement to a number of public and private companies.
Alan is also a facilitator for the 'Horizons Leadership Program' in Salt Lake City, Utah which provides instruction in "Value Based Leadership' within an outward bound experience to Canadian and American university students. He is a PMP, a member of PMI NL, and is active in preparing candidates for the PMP exam. Alan was a Board Director with a number of charitable organizations including the Canadian Paraplegic Association, St John Ambulance, and Halifax Metro Transit 'Access A Bus.' He was recently elected as Grand Trustee to a nonprofit organization. Alan enjoys golf, skiing, and sailing as casual recreation.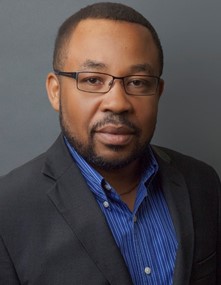 Ariel Deluy
Ariel Deluy is a senior consultant with over 20 years of experience in project management, wireless Network deployment, plant retooling and shutdown projects, complex engineering systems, and large capital projects.
As a senior project management consultant, he has completed numerous multi-million dollar projects in Canada, as well as in the United States, for clients such as Bell Mobility, General Motors, Allan Bradley, Hydro One, Webb Airport Services, Air Canada, CATSA, Northwest Airlines, G&T Conveyors, Williams HR Law, and United Nations.
As a senior portfolio and program manager, Ariel provides strategic advice to large organizations to implement programs and manage their portfolio of projects geared at introducing new products to market, help them increase the efficiency of their PMO, and assist them in building the necessary environment to effectively deliver results to meet their corporate objectives. These include clients as such as Caterpillar, Bell Mobility, Bell Canada, International Civil Aviation Organization (ICAO), Metrolinx and Toronto Transit Expansion.
In the role of managing director with Makaya Group, Ariel is responsible for addressing the needs of customers across North America by implementing enterprise project management systems. He provides project strategies, software, training and other professional services to the construction, industrial, automotive, telecommunications, transportation and power industries.
Ariel has been the recipient of the Most Valuable Trainer Award in 2008, 2009, 2010, 2014, and 2016 for the Masters Certificate in Project Management offered by Schulich Executive Education Centre and its partnering universities.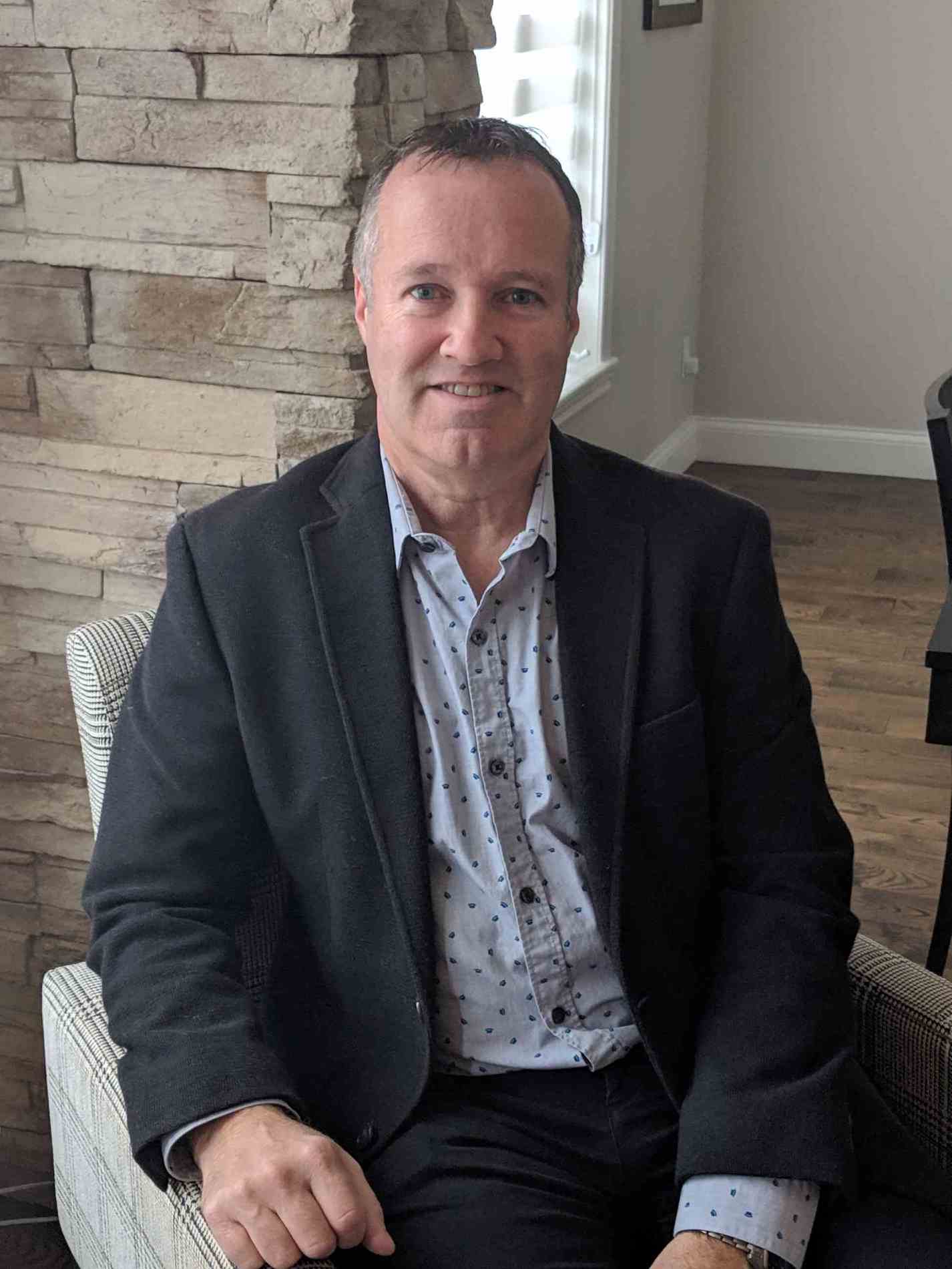 Bill Morrissey
Bill Morrissey has spent over 30 years in the field of education as an educator, project manager, and director of an executive development centre. He is an active trainer in the area of Project Management and a consultant in the field of human resources. In 1998, while working at Memorial University Newfoundland and Labrador, he secured the first partnership with York University to deliver the Masters Certificate in Project Management outside the greater Toronto area. Bill then helped a group of project managers in Newfoundland start the Project Management Institute, NL Chapter, Chartered in 2001. Since 2015 he has been on the board of PMINL serving as Secretary, Vice President and is the current Chapter President. Bill has his Bachelor of Education, Masters in Education in Instructional Design and completed the Masters Certificate in Project Management. Bill received his PMP designation in 2013.
Bruce Garrod
After a 20 year career at Bell Canada, Bruce established Solutions Management Inc.  The projects he has delivered range from multiple deployments of international telecommunications networks to corporate rebranding of a Canadian bank and mining company.
Primarily now focused on training, Bruce has delivered courses to over 8000 participants from coast to coast in Canada, Washington DC, New York City as well as in England, the Philippines and Trinidad. His style is one where he brings the theory to life by incorporating his years of private and public sector experience in project and program management.  He takes pride in adjusting his approach to the needs of each individual.
In 2018 Bruce was elected a municipal councillor and has been named Chair of Finance.
Outside of the office, Bruce enjoys offering his project management skills in a way to give back to the community. Whether it be through managing a hockey team or leading the long process of establishing a charity to build a community based long term care facility, he enjoys finding way to extend his project management passion.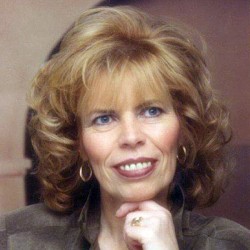 Celine Goodine
Celine Goodine has over 25 years of project management experience. Prior to her work as a consultant/trainer, she enjoyed a career in managing and administering IT projects, in developing and delivering courses focused on performance improvement and project management, and in developing and administering measurements to ensure consistency of standards.
Celine has effectively shaped and supported high performance teams in a variety of international venues. She has the ability to establish a rapport with team/course participants and lead them to take action to improve their overall performance. She has extensive international experience, and she works and instructs in both French and English.
Celine holds a diploma in education, an undergraduate degree in Arts, and Masters in Social Sciences from the Universities of Montpellier (France), New Brunswick and Ottawa. She holds a Programmer/Analyst Diploma from the Honeywell Institute for Computer Studies. Celine has been a Project Management Professional (PMP) since 2001. She has worked with the Gardiner Centre as an instructor on the Masters Certificate in Project Management for a number of years, delivering the 'Filling in the Gaps' Module of the program.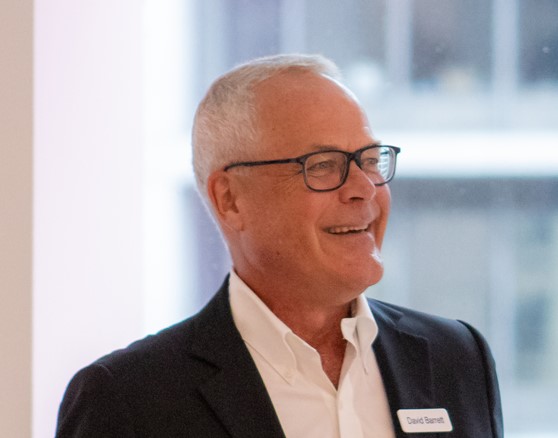 David Barrett
David Barrett is the National Program Director for the Centres of Excellence in Project Management and Business Analysis with the Schulich Executive Education Centre, Schulich School of Business, York University and the founder of the Masters Certificate in Project Management. 
Over the past 25 years, he was the founder and Group Conference Director at Diversified Business Communications where he ran project management and business analysis events (ProjectWorld Canada, ProjectSummit and BusinessAnalystWorld). 
He was also the founder and Executive Editor of ProjectTimes.com and BATimes.com, a speaker bureau called Project Speakers Network and a TED-style event series called ProjectTalks.
He is the author, co-author or 'compiler' of 6 books: 'The Power of The Plan', 'The Keys to Our Success', 'Leadership Perspectives', '7 Elements of Strategy Execution', 'Swimming in the Deep-End' and 'The BA Book of Mentors'.    
David is currently a professional speaker, regular blogger and podcast host specializing in project leadership and strategy execution.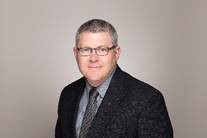 Don Moore
Don Moore is a Project Manager and Economic Development Officer in Moncton, New Brunswick. Don teaches courses in Project Management, Finance, Organizational Behaviour, and Mathematics at Crandall University and Yorkville University, and he teaches in the Management Development Program at the University of New Brunswick. Don has bachelor degrees in Mathematics and Education from the University of New Brunswick and Mount Allision University, and an MBA from the Université de Moncton. Don has been a Project Management Professional (PMP) from the Project Management Institute (PMI) since 2008. Don runs a campground in the summer and teaches downhill skiing throughout the winter.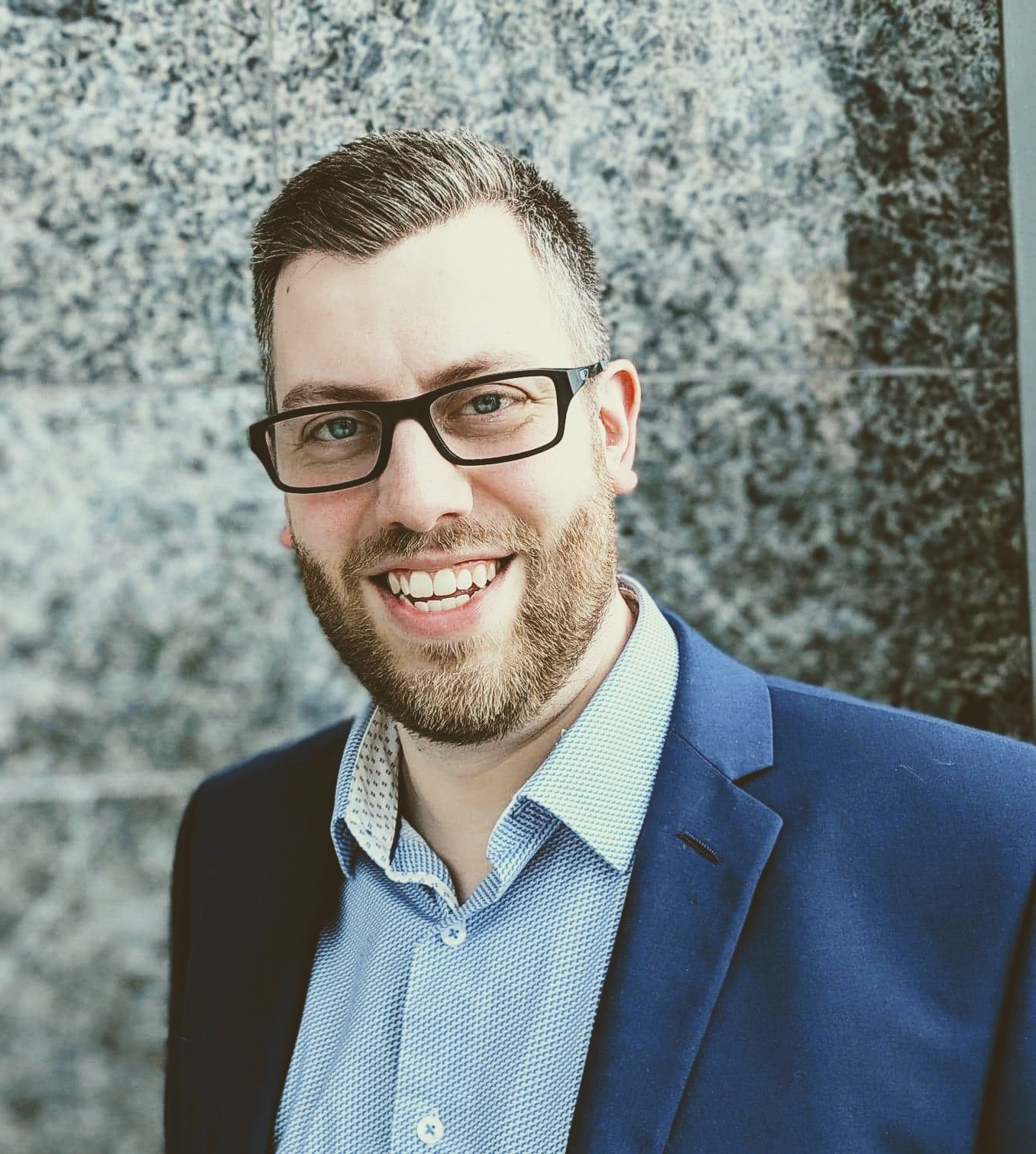 Jordan Wright
Jordan Wright has experience working with private, public and not-for-profit organizations, both locally and nationally. Jordan currently manages the Office of the Associate Vice-President (Facilities) at Memorial University, where he works on the University's overall infrastructure planning, which includes capital renewal and new construction projects.
Jordan has also worked with the University's Office of Public Engagement, Gardiner Centre as well as the Government of Newfoundland and Labrador's Department of Advanced Education, Skills and Labour. These positions allowed him to work on a number of marketing and communications, human resource development, consulting, economic and business development projects. Jordan has also been involved with the national Shad program since 2006 providing guidance on business plan development, project management and leadership fundamentals.
Jordan holds a Masters of Business Administration and Bachelor of Arts (French & Economics) from Memorial University, as well as a Masters Certificate in Project Management from York University Schulich Executive Education Centre and Project Management Institute's (PMI) Project Management Professional (PMP) designation. Jordan is past president of PMI NL Chapter and is a former National Vice-President of Canadian Parents for French. Jordan's other recent endeavours include co-authoring a Chapter in Springer Publication's 2012 "Service Management: The New Paradigm in Retailing" textbook as well as presenting at the 2016 Government Relations Officers Conference, 2015 University-Community Expo and 2015 Research Impact Conference.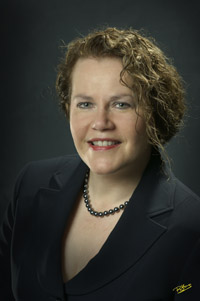 Karen Noftall
Karen Noftall is the President and Senior Consultant for Quality Matters Inc., a business management firm that offers consulting, auditing and training services in business, quality, environmental, and safety management programs to service and manufacturing companies in both the private and public sectors. A graduate of Memorial University of Newfoundland and Labrador, she brings more than 24 years' experience in the business and QHSE fields, from the technical side of manufacturing through to the development, implementation and registration of integrated QHSE management systems for complex industries such as offshore oil & gas design and fabrication, and aerospace composites & metals. While her experience spans a wide range of industries, the depth of experiences within various industries has allowed her to design, implement and focus on process and program improvements for clients. Successes have been achieved in assisting clients to become more competitive in local, national and international markets.
Experience has been obtained in offshore oil & gas subsea structures, fabrication, marine support products; ship repair; composites manufacturing, AMO organizations; occupational health medicine; recruitment agencies; heavy equipment, motor and generator repair; transportation services; chemical distribution; retail products; food & beverage manufacturing, product development, analytical equipment and laboratory management; call center management; educational institutions; communications; primary processing and secondary value-added processing including seafood, poultry, brewing, water & citrus products, plastics, pulp & paper and newsprint.
Expertise has been obtained in project management, process improvement, process efficiency measurement and analysis, calibration control systems, contract implementation, customer satisfaction, change management, organizational structure management, supply chain management, quality planning, internal audit program development, management review structures, and benchmarking, quality improvement, food safety systems, nonconformance management (materials review board development), MRB software development, document and record management systems, corrective action management systems and CAB board development, and registration assistance.
---
Scheduled Date(s)
September 10, 2020 - December 17, 2020
---
The Masters Certificate in Project Management consists of 18 days of training (10 modules), delivered over 4 months. 2020 Program Dates: Module 1: Sept 10; Module 2: Sept 17-19; Module 3: Oct 2-3; Module 4: Oct 16-17; Module 5: Oct 30-31; Module 6: Nov 13-14; Module 7 - Nov 27-28; Module 8: Dec 7; Module 9: Dec 11-12; Module 10: Dec 17. Class begins at 8:30 am sharp and concludes at 5 pm on each training day.
---
Price
$9,450 +HST
Funding Options Available
---
---
Want More Information?