Certificate Program Info
Mastering Business Essentials Program *ONLINE*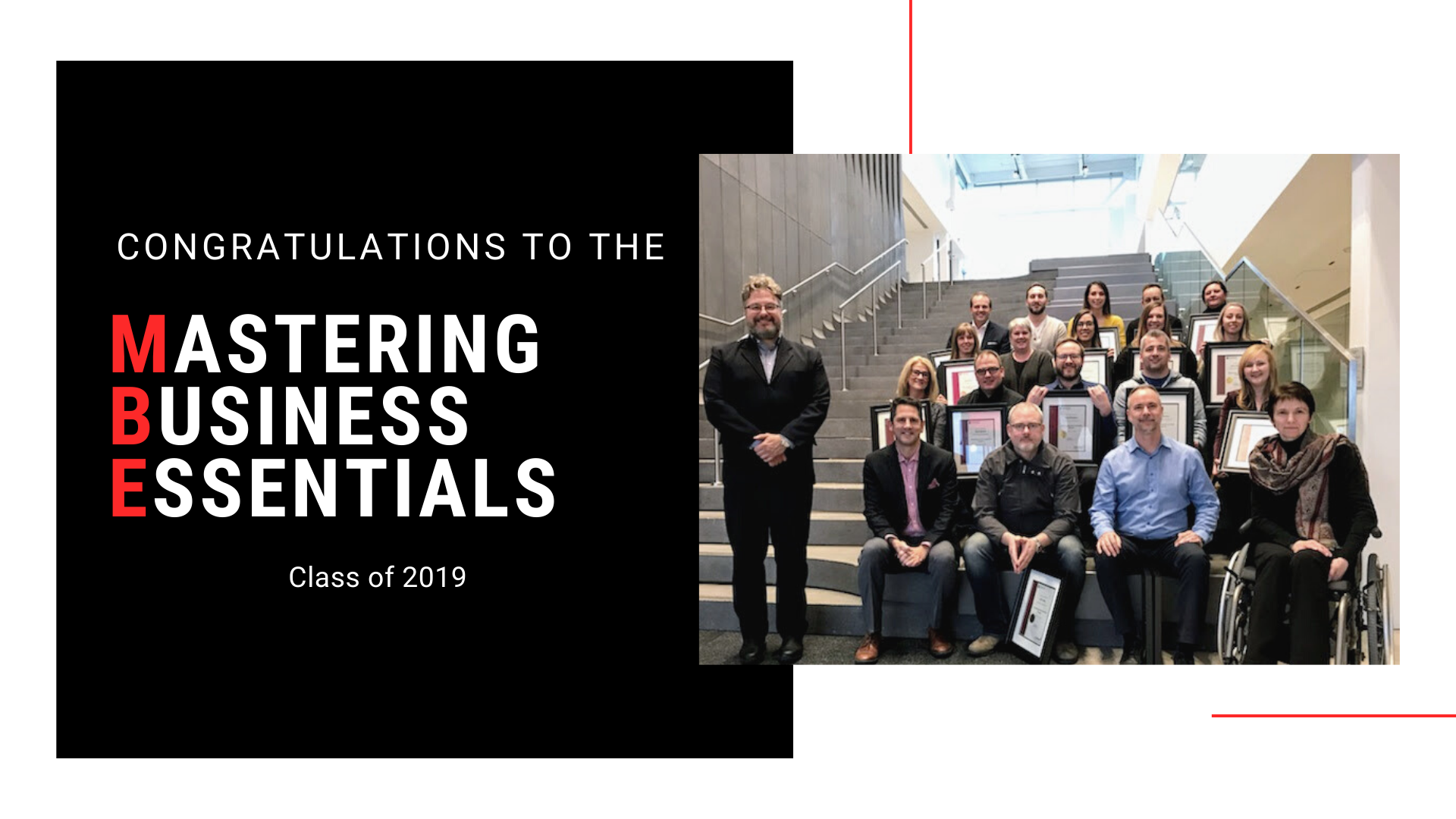 The Mastering Business Essentials program focuses on the most critical "need-to-know" elements in business, allowing you to sharpen your ability to make strategic decisions in today's complex business environment. Participants learn how to see the bigger picture by gaining knowledge in key disciplines such as accounting, finance, economics, operations/processes, marketing, human resources, and project management and learning how to apply them to increase productivity and profitability. The Program takes theoretical material and relates it to practical, real-world examples and exercises providing you with tools and techniques to apply immediately back at work. This comprehensive 9-day program is delivered in 3 blocks over 8 weeks. Throughout the program you will work on a business case in a group, applying what you learn to better understand how to:
Achieve business growth
Make strategic business decisions
Budget and managing cash flow
Review and analyze the components of financial statements and translate it to operational activities
Analyze market conditions
Hire, fire, keep & motivate employees
Develop a marketing strategy
Improve process flows
Manage capacity and resources
Manage projects
Better present yourself professionally, network, influence others, and facilitate meetings
The Mastering Business Essentials Program is designed to help those who are:
Looking to transition into a managerial position
Professional people who don't have a background in business but who quickly need to come up to speed on today's cutting edge practices
Entrepreneurs who would like to develop a well-rounded business acumen
Technical professionals looking to broaden their skills and advance in their organization
Business people who are re-entering the workforce and are looking for a refresher in business knowledge and skills
 Continuing Education Contact Hours: 63
 Program Schedule
| | | |
| --- | --- | --- |
| Program Launch | September 13 |  10:30 am - 11:00 am |
| MODULE 1 |   |   |
| Strategic & Environmental Analysis/Case Introduction | September 15 | 8:30 am - 4:00 pm |
| Business Economics/Finance Models | September 16 | 8:30 am - 4:00 pm |
| Business Processes and Policies | September 17 | 8:30 am - 4:00 pm |
| MODULE 2 |   |   |
| Marketing and Business Development | October 6 | 8:30 am - 4:00 pm |
| Accounting and Budgeting | October 7 | 8:30 am - 4:00 pm |
| Talent Management | October 8 | 8:30 am - 4:00 pm |
| MODULE 3 |   |   |
| Fundamentals of Project Management | October 27 | 8:30 am - 4:00 pm |
| Management Skills | October 28 | 8:30 am - 4:00 pm |
| Moving Forward/Case Presentations | October 29 | 8:30 am - 4:00 pm |
Program Fees
The fee for the Mastering Business Essentials Program is $4950 CDN + HST.
The program fee includes full 3-module program, all teaching materials and a framed certificate.
Memorial University's liability is limited to reimbursement of paid fees.
Financial Assistance Available
The Canada – Newfoundland and Labrador Job Grant Program provides financial assistance to private and non-profit employers to offset the cost of providing training to new or current employees. Employers can access to up to $15,000 in government support for employee training per trainee! More information on the funding application can be found here.

Cancellations, Replacements and Transfers
If you are unable to attend the program, you may transfer to the next session or your organization may name a replacement candidate.
Only one module transfer to an alternate session will be permitted (subject to space availability) without penalty. Each subsequent transfer request has a $100 administration fee.
A full refund will be issued for written cancellations received a minimum of 21 days before the program start date. Written cancellations received after this date will incur an administration charge of $400 +HST.
Non-attendance or withdrawal after the program start date will incur a full program fee.
---
Instructors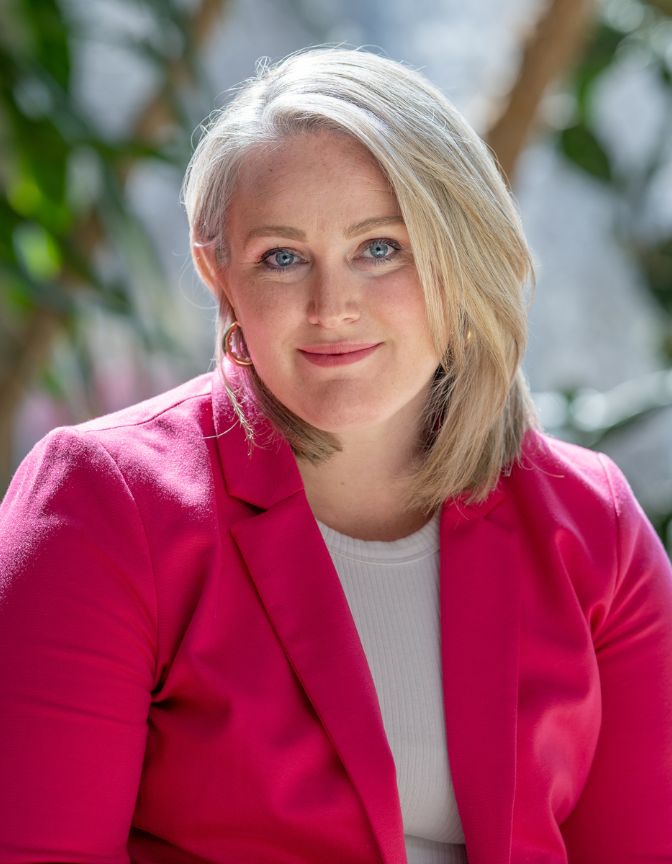 Erin Oldford
Dr. Erin Oldford is an Assistant Professor at the Faculty of Business Administration, Memorial University.
Erin's research centers on the performance outcomes associated with major corporate decisions. Her work has looked at mergers and acquisitions, and in particular, foreign takeovers of Canadian companies. She also has corporate governance expertise with her research on gender diversity of corporate board of directors. Erin teaches a number of courses at Memorial University, including Financial Management, Investments, and Portfolio Management. Erin has championed the launch of Memorial's first Student Managed Investment Fund and currently sits as the Fund's Faculty Advisor.
Prior to joining Memorial, Erin held several positions in the private sector. She spent time as a research assistant at a boutique finance firm, where her focus was the precious metals industry. Following, she was a Research Analyst for BMO Nesbitt Burns. Erin holds an M.B.A. and Ph.D. in Management from Carleton University.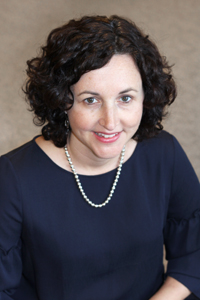 Jennifer Jewer
Dr. Jennifer Jewer is an Assistant Professor of Information Systems at the Faculty of Business Administration, Memorial University. She teaches in the areas of information systems, business process modelling and implementation, and project management at both the undergraduate and graduate levels.  Prior to joining Memorial, Dr. Jewer was an instructor for the bachelor of technology and master of technology management programs at the Marine Institute. She also taught previously at the University of Waterloo.
Dr. Jewer's research interests include information technology governance, digital transformation and health informatics. She's currently conducting several research projects in these areas. Dr. Jewer's work has been published in information systems and health informatics journals, and she has presented her research at numerous academic conferences.
Prior to academia, Dr. Jewer worked in the information systems consulting industry with xwave, Accenture and KPMG in Canada, the USA, and France. She received her PhD and MASc in management sciences from the University of Waterloo, and a Bachelor of Commerce (Co-op) and a Bachelor of Education (Post-secondary) from Memorial University. In addition, she is a certified Project Management Professional (PMP) from the Project Management Institute (PMI).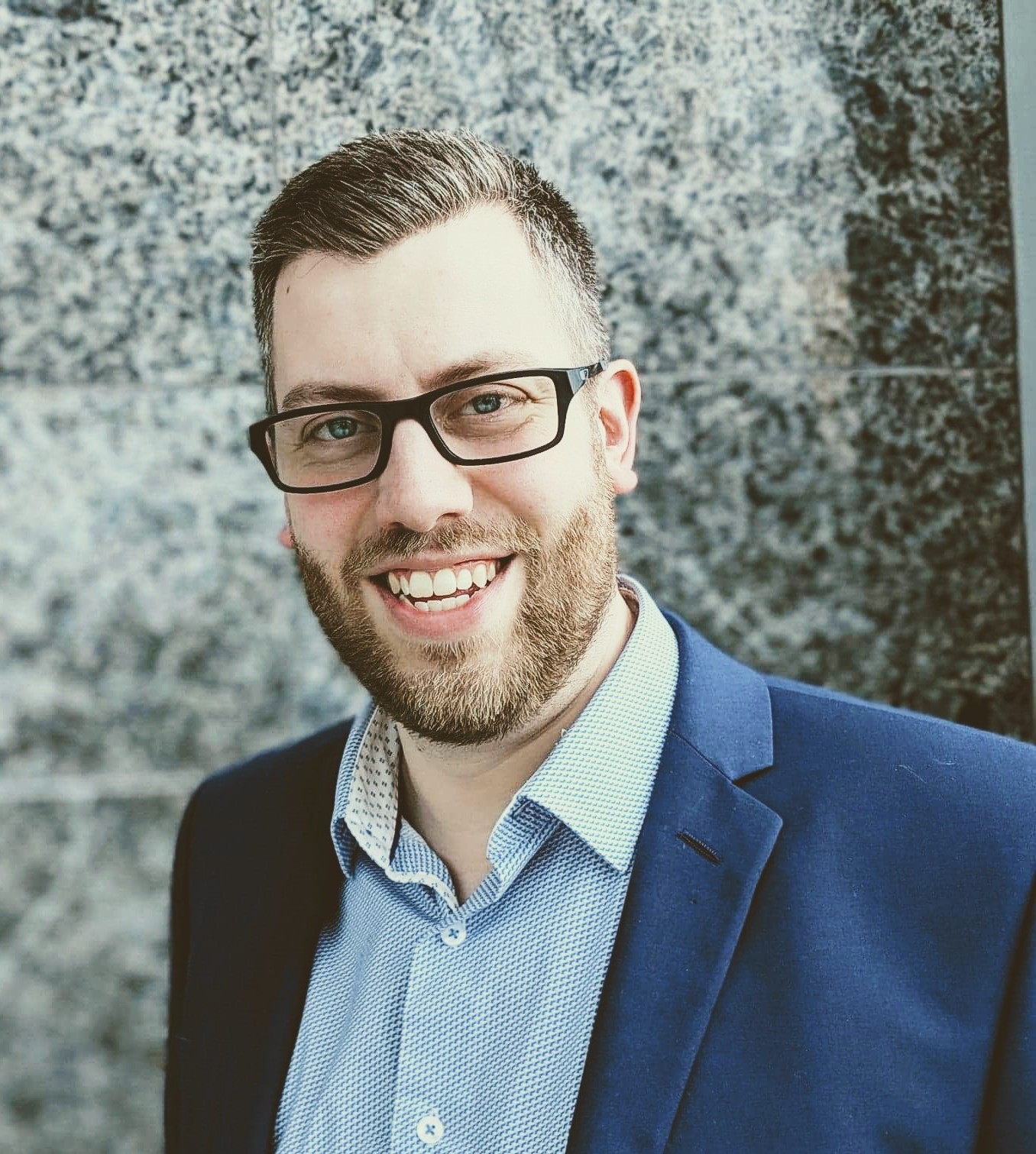 Jordan Wright
Jordan Wright has experience working with private, public and not-for-profit organizations, both locally and nationally. Jordan is currently Director - Operations, Conference Services and Events with Memorial University and is responsible for the Operations of Memorial's Emera Innovation Exchange at Signal Hill Campus along with its Graduate Student Accommodations and Conference and Events services for both the Signal Hill and St. John's Campuses.
Immediately prior to this, Jordan managed the Office of the Associate Vice-President (Facilities) at Memorial University, where he worked on the University's overall infrastructure planning, which included capital renewal and new construction projects.
Jordan has also worked with the University's Office of Public Engagement, Gardiner Centre as well as the Government of Newfoundland and Labrador's Department of Advanced Education, Skills and Labour. These positions allowed him to work on a number of marketing and communications, event production, human resource development, consulting, economic and business development projects. Jordan has also been involved with the national Shad program since 2006 providing guidance on business plan development, project management and leadership fundamentals.
Jordan holds a Masters of Business Administration and Bachelor of Arts (French & Economics) from Memorial University, as well as a Masters Certificate in Project Management from York University Schulich Executive Education Centre and Project Management Institute's (PMI) Project Management Professional (PMP) designation. Jordan is a past-president of PMI NL Chapter and is a former National Vice-President of Canadian Parents for French.

Leigh Puddester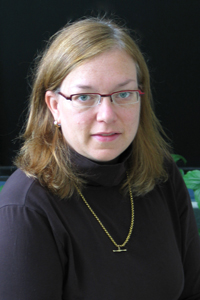 Susan Gardiner
Susan holds a Bachelor of Commerce Degree (Honours) from Queen's University, a Masters of Business Administration from Memorial University, and a Certified Management Accountant designation from the Society of Management Accountants.  Susan joined the Faculty of Business Administration's outreach centres in March 2003 as the Associate Director of Finance and Administration, and moved to the Dean's Office as the Senior Administrative Officer in 2012. She is also a part-time accounting instructor with the Faculty of Business Administration. 
Prior to joining the Faculty, Susan worked in the private sector as comptroller for a large building supplies retailer and land development firm, and has owned and operated her own small business in the St. John's region.  She sits on the board and serves as the chair of the finance committee for Anglican Homes Incorporated.  In the past, Susan has also volunteered as the chair St. John's Sports and Entertainment Limited, the treasurer of the East Coast Trail Association, and as VP with the 2005 Scott Tournament of Hearts.
Tom Cooper
Dr. Tom Cooper is a Professor of Strategic Management at the Faculty of Business Administration, Memorial University. At MUN he lectures in the areas of strategy, risk management, corporate social responsibility and business ethics at both the undergraduate and graduate levels. His research is primarily focused on the interplay between strategy and risk management. Dr. Cooper's research has been published widely in industry and academic publications. He has won a number of awards for his research, teaching and engagement activities. 
Prior to taking his position at Memorial University, Dr. Cooper was a senior manager in PwC's Performace Improvement Consulting practice in London, UK. He is an active facilitator with Gardiner Centre at Memorial, a business advisor, board member, and is a Certified Management Consultant. 
Dr. Cooper is also a regular speaker to industry conferences on his research. He holds a doctor of philosophy (Ph.D.) in business from the Warwick Business School, University of Warwick as well as a Bachelor of Commerce (Co-op) and a Bachelor of Arts (Philosophy) from Memorial University.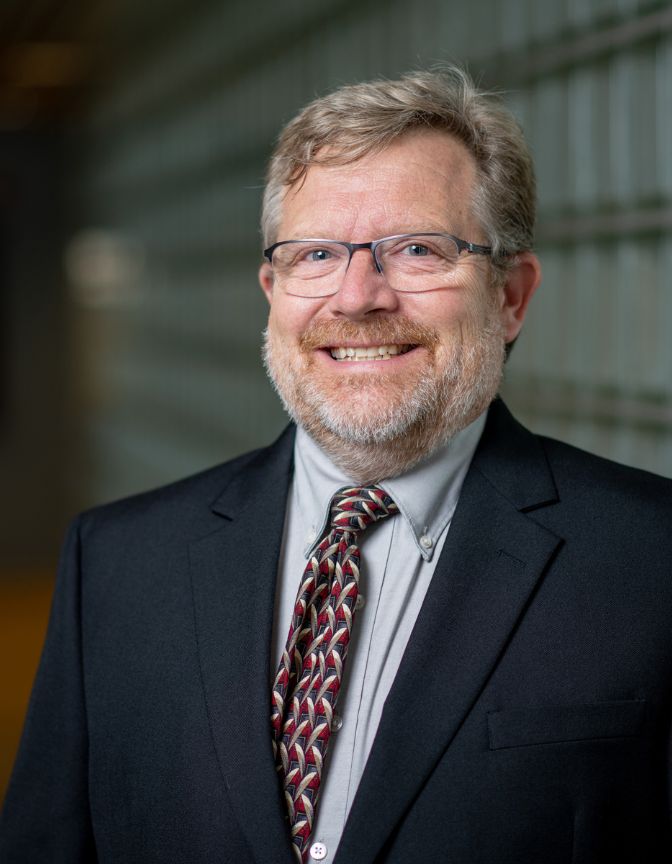 Travor Brown
Dr. Travor C. Brown is a Professor of Labour Relations and Human Resources with Memorial University and former President of ASAC (the Administrative Sciences Association of Canada).  He has taught at Memorial University, the University of Toronto and the University of Ulster.  Since joining Memorial University, he has also served as the Associate Dean (Research) and the Director of the Master of Employment Relations, MSc (Management) and PhD (Management) programs.  Dr. Brown has also been appointed to the provincial roster of arbitrators.
Dr. Brown has authored over 30 peer-reviewed journal articles, a textbook and over 70 conference presentations.  He has also been the sole investigator on two national Social Sciences and Humanities Research Council of Canada (SSHRC) grants.  Much of his research examines issues concerning goal setting and training effectiveness, with special focus on managment and leadership development.
Dr. Brown's academic background is coupled with extensive industry experience.  He worked in the telecommunications and manufacturing sectors prior to completing his PhD at the University of Toronto and remains active in the practitioner community.  Given this background, Dr. Brown is well known for this ability to engage both practitioner and academic audiences and to show the 'real world' implications of his research.
---