Certificate Program Info
Advanced Administrative Professionals Program (NEW Program!)
 ***This program is accredited by IABC*** 
Returning Spring 2022! Fill out the 'Want More Information' form on the side of this page to be notified when registration opens!
We are proud to announce that the courses in the Advanced Administrative Professionals Program are certified by the International Association of Administrative Professionals and contribute 42 recertification points to Certified Administrative Professional designation.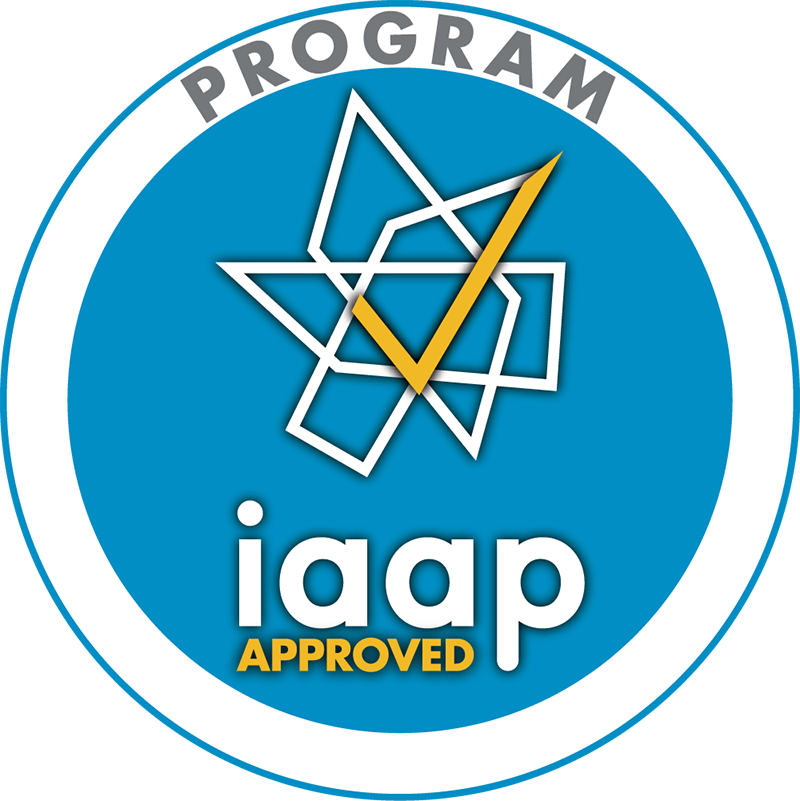 Skill Advancement for Administrative Professionals
The administrative professional position is often the pulse of government and business offices. The administrative professional oversees relationships with team members and external stakeholders, plans, coordinates and manages resources and schedules, and even handles public relations issues and crisis situations. That's just naming a few aspects of an administrative professional's job.
Having confidence and influence in your administrative professional role, strengthening communication across all levels of your organization and applying leadership strategies can help you better manage these varied responsibilities.
The Advanced Administrative Professional Program will also provide the opportunity for connection and interaction with industry peers, industry leaders, and Gardiner Centre instructors.
Key Learning Outcomes
Maximizing and improving workplace relationships.
Expanding communication skills and outreach at all levels.
Projecting confidence and building influence with those around you.
Mastering leadership strategies to apply in challenging situations.
Managing multiple events and projects in an efficient and effective way
Responding to, understanding and adapting to organizational change.
 Schedule:
Program Launch 
Module 1
Building and Enhancing Workplace Relationships
Working in a Multigenerational Environment 
Confident Leadership: Building Influence and Personal Confidence
Module 2
Advanced Communications: The Effective Verbal, Non-verbal, and Written skills
Adapting to Change: Understanding the Change Process
Managing Multiple Project and Events
Personal Development Coaching
Gardiner Centre is proud to make personal development coaching a part of your training experience. Gardiner Centre's personal development coaching is rooted in the discipline of Positive Psychology. Positive Psychology is an empirically based science studying the behavioural actions, conditions, and factors that lead to personal and professional success, well-being, and meaning. A person's outlook, behaviour, and response to situations and toward themselves can influence the above. (Biswas-Diener & Diener, 2015).
Gardiner's personal development coaching utilizes scientifically proven assessments and interventions - activities to apply in your personal and professional life to help you with whatever you are working on after the Personal Leadership Development training program. You can connect your goals, ideas, outcomes, and strategies from the Personal Leadership Program to your coaching session.
The coaching methodology is based on the research of Robert Biswas- Diener, Ed Diener, Gretchen Ruben, Brene Brown, Carol Dweck, Tal Ben-Shahar, and other positive psychology researchers.
As a positive psychology coach client in Gardiner's Personal Leadership Development Program, you will choose one of the following six coaching domains for your one-hour coaching session.
Mindset: Exploring the traits and behaviours of optimism, mindfulness, and growth mindset to feel more personally and professionally content. Understanding how your own thinking styles can hold you back.
Resilience: Resilience is remaining optimistic and emotionally strong, even while experiencing challenging personal and professional events. Build up your personal resilience level.
Personal Influence: Harnessing your personal values and authenticity you possess as your unique personal self, to increase and expand your influence.
Emotional Awareness: Understanding your own personal self-awareness style to overcome perfectionism and imposter syndrome for sustainable high performance and success.
Personal Confidence: Exploring the underlying causes of self-doubt and harnessing the power of personal values, self-regulation and strengths to increase assuredness.
Authentic Communication: Improving one's written, verbal and non-verbal communication to align with your true communication style and voice.
Bonus! My Leadership Evolution Keynote Presentations
During both program blocks, participants will have the opportunity to hear a personal leadership story from two prominent local business professionals. These two special presenters began their careers as administrative professionals, eventually rising to become leading influencers within their industry.
Accreditation:

This course qualifies as credits toward the International Association of Business Communicators' (IABC) professional certifications.  
When applying to sit for either the exam for Communications Management Professional (CMP)® or Strategic Communication Management Professional (SCMP)® or to apply for recertification, Gardiner Centre courses can be an integral part of your application package. 
To learn more about this global standard certification, visit: gcccouncil.org. To inquire about sitting for a certification exam, contact the local IABC NL chapter at iabcnl@gmail.com, or visit: iabcnl.com. 
---