Advanced Administrative Professionals Program *ONLINE*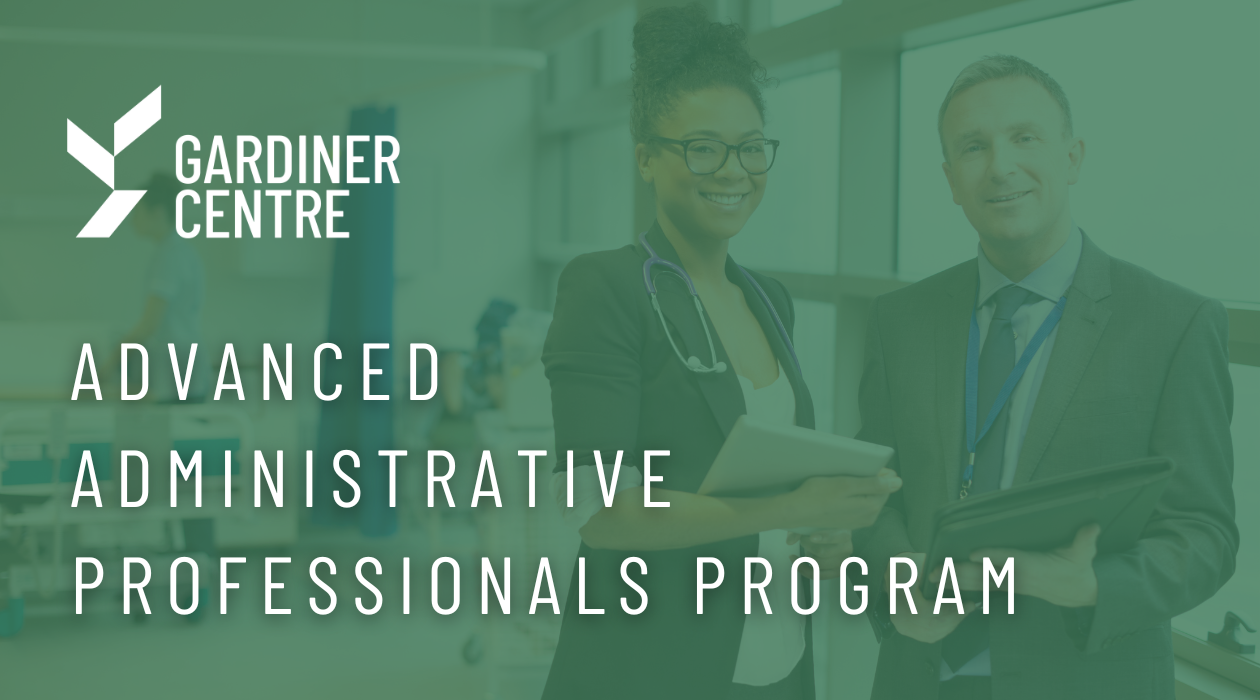 ***Program Returning Fall 2023 - Fill out the 'Want More Information' form on the side of this page to be notified when registration opens!***
The administrative professional is a key position in organizations across all sectors. They oversee relationships with team members and external stakeholders, plan, coordinate and manage resources and schedules, and often handle public relations issues and crisis situations.
This program provides the skills and tools to enhance participants' confidence and influence in their role. As a result, participants strengthen communications across all levels of their organizations and apply leadership strategies to better manage their varied responsibilities.
Key Learning Outcomes
Maximizing and improving workplace relationships.
Expanding communication skills and outreach at all levels.
Projecting confidence and building influence with those around you.
Mastering leadership strategies to apply in challenging situations.
Managing multiple events and projects in an efficient and effective way
Responding to, understanding and adapting to organizational change.
Program Content
Adapting to Change: Understanding the Change Management Process
Define change management best practices.
Examine the common causes of poor transition management and how to counter them.
Review guidelines for effective communication and management of change transitions.
Create a detailed assessment of a specific transition in your organization.
Evaluate how workloads are affected, the personal reactions to change, and processes for communicating the change.
Develop an action plan of next steps for improving change management.
Advanced Communications: The Effective Verbal, Non-Verbal & Written Skills
Review the 'The 3 Cs' in communication and practice strategies for each (clear, concise, consistent)
Examine the factors that influence the delivery of our communication such as body language, tone and approach, perception, and the quality of our messages
Strengthen writing and editing skills by reviewing and practicing professional writing and editing methods
Assess and practice assertive communication skills to improve dialogue with others to express your needs and viewpoints productively
Building & Enhancing Workplace Relationships
Use the DISC assessment, validate your natural adapted styles and realize how these styles contribute to your success.
Recognize why some interactions, activities, events, or people leave you feeling stressed or drained, while others energize you.
Determine how to adapt your natural style to better connect with others.
Appreciate the differences of others and understand how these differences can help individuals, teams, and organizations achieve their goals.
Become a more effective communicator who will diffuse conflict, promote change, and create team 'buy-in' culture.
Confident Leadership: Building Influence & Personal Confidence

Review the components of professional presence: gravitas, appearance and communication states.
Practice techniques to improve the components of professional presence.
Explore how personal values impact your decisions, job performance and interactions with others.
Develop a professional mission and vision statement to define how you want to be viewed as a professional.
Practice the components of confidence: body language, verbal language and mindset.
Master confident communication methods for stronger and confident expression of viewpoints.
Managing Multiple Projects & Events
Define the criteria for a successful event or project, as well as common challenges to success
Apply skills to think like an event or project manager
Assess the nature of an event or project and its environment.
Develop project plans and event scenarios that can be managed and executed
Manage stakeholder expectations
Review the process for event or project initiation and closure
Working in an Age-Diverse Environment
Examine the attitudes, values, and expectations of the different generations in the workplace.
Explore what motivates each generation.
Assess how various leadership styles work to motivate and engage each generation.
Apply strategies to create an environment that is accepting and respectful of generational
Recognize how to build on the strengths that different perspectives in the workplace bring.
Review and apply the critical steps to leading a multigenerational organization to success.
Personal Development Coaching
Gardiner Centre is proud to make personal development coaching a part of your training experience. Gardiner Centre's personal development coaching is rooted in the discipline of Positive Psychology. Positive Psychology is an empirically based science studying the behavioural actions, conditions, and factors that lead to personal and professional success, well-being, and meaning. A person's outlook, behaviour, and response to situations and toward themselves can influence the above. (Biswas-Diener & Diener, 2015).
Gardiner's personal development coaching utilizes scientifically proven assessments and interventions - activities to apply in your personal and professional life to help you with whatever you are working on after the Personal Leadership Development training program. You can connect your goals, ideas, outcomes, and strategies from the Personal Leadership Program to your coaching session.
The coaching methodology is based on the research of Robert Biswas- Diener, Ed Diener, Gretchen Ruben, Brene Brown, Carol Dweck, Tal Ben-Shahar, and other positive psychology researchers.
As a positive psychology coach client in Gardiner's Personal Leadership Development Program, you will choose one of the following six coaching domains for your one-hour coaching session.
Mindset: Exploring the traits and behaviours of optimism, mindfulness, and growth mindset to feel more personally and professionally content. Understanding how your own thinking styles can hold you back.
Resilience: Resilience is remaining optimistic and emotionally strong, even while experiencing challenging personal and professional events. Build up your personal resilience level.
Personal Influence: Harnessing your personal values and authenticity you possess as your unique personal self, to increase and expand your influence.
Emotional Awareness: Understanding your own personal self-awareness style to overcome perfectionism and imposter syndrome for sustainable high performance and success.
Personal Confidence: Exploring the underlying causes of self-doubt and harnessing the power of personal values, self-regulation and strengths to increase assuredness.
Authentic Communication: Improving one's written, verbal and non-verbal communication to align with your true communication style and voice.
Bonus! My Leadership Evolution Keynote Presentation
Participants will have the opportunity to hear a personal leadership story from a prominent local business professional. This special presenter began their career as an administrative professional, eventually rising to become a leading influencer within their industry.
Continuing Education Contact Hours: 42
Graduate Testimonial
"All topics were perfect for the type of work we do on a day-to-day basis. There is always room for growth and this program has certainly helped me grow more. The "Working in a Multigenerational Environment" topic was one of those that really peaked my interest and certainly opened my eyes to other perspectives - it was great session! The other topics continued to teach me new ways to view things, approach things and most importantly to step back, pause, evaluate and move ahead. I will certainly recommend this program to everyone I know who will benefit from it!"
Accreditation

This course qualifies as credits toward the International Association of Business Communicators' (IABC) professional certifications.
When applying to sit for either the exam for Communications Management Professional (CMP)(R) or Strategic Communication Management Professional (SCMP)(R) or to apply for recertification, Gardiner Centre courses can be an integral part of your application package.
To learn more about this global standard certification, visit: gcccouncil.org. To inquire about sitting for a certification exam, contact the local IABC NL chapter at iabcnl@gmail.com, or visit: iabcnl.com.
Courses in the Advanced Administrative Professionals Program are also certified by the International Association of Administrative Professionals and contribute 42 recertification points to Certified Administrative Professional designation.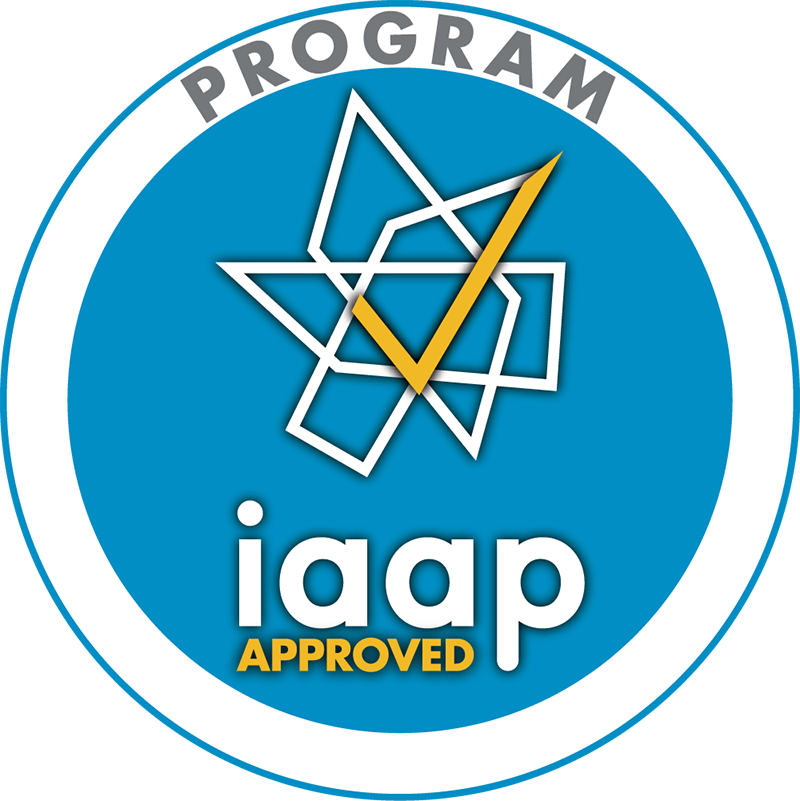 ---
Instructor(s)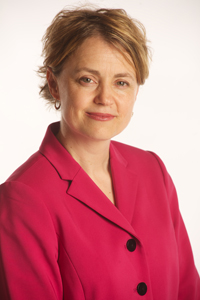 Heather Peters
Heather Peters is a Senior Consultant and the NL Practice Lead for Leadership, HR and Career Solutions at Knightsbridge Robertson Surrette. An insightful leadership coach, solutions-driven human resources consultant and energetic and engaging facilitator, Heather has helped hundreds of leaders and professionals engage teams and organizations in Canada and beyond.
 As a Senior Consultant and Coach, Heather can easily switch hats to deliver distinctive employee, team, leadership, career and HR solutions. She attributes this ability to over 20 years in leadership, entrepreneurial and strategic HR roles in the insurance, IT, human resources, healthcare and financial industries. Heather's hands-on business and organizational experience helps her connect with her clients and create long standing relationships based on trust and exceptional service.  Heather works mainly in the areas of Performance Management, Organizational Development, Compensation, and Policy, Leadership and Team Development, Succession Planning, Change Management and Career Transition.
Heather is passionate about learning and has completed her Master of Employment Relations (MER) from Memorial University, a Bachelor of Commerce (B. Comm.) from the University of Ottawa, is a Certified Coach (ACC) with the International Coach Federation (ICF), and is an Advanced Certified HR Professional with IPMA (IPMA-ACP). This commitment to life-long learning, coupled with 'in the trenches' experience, allows her to translate academic theory into relevant, impact driven solutions for her clients and also her students as a part-time instructor with the Faculty of Business at Memorial University.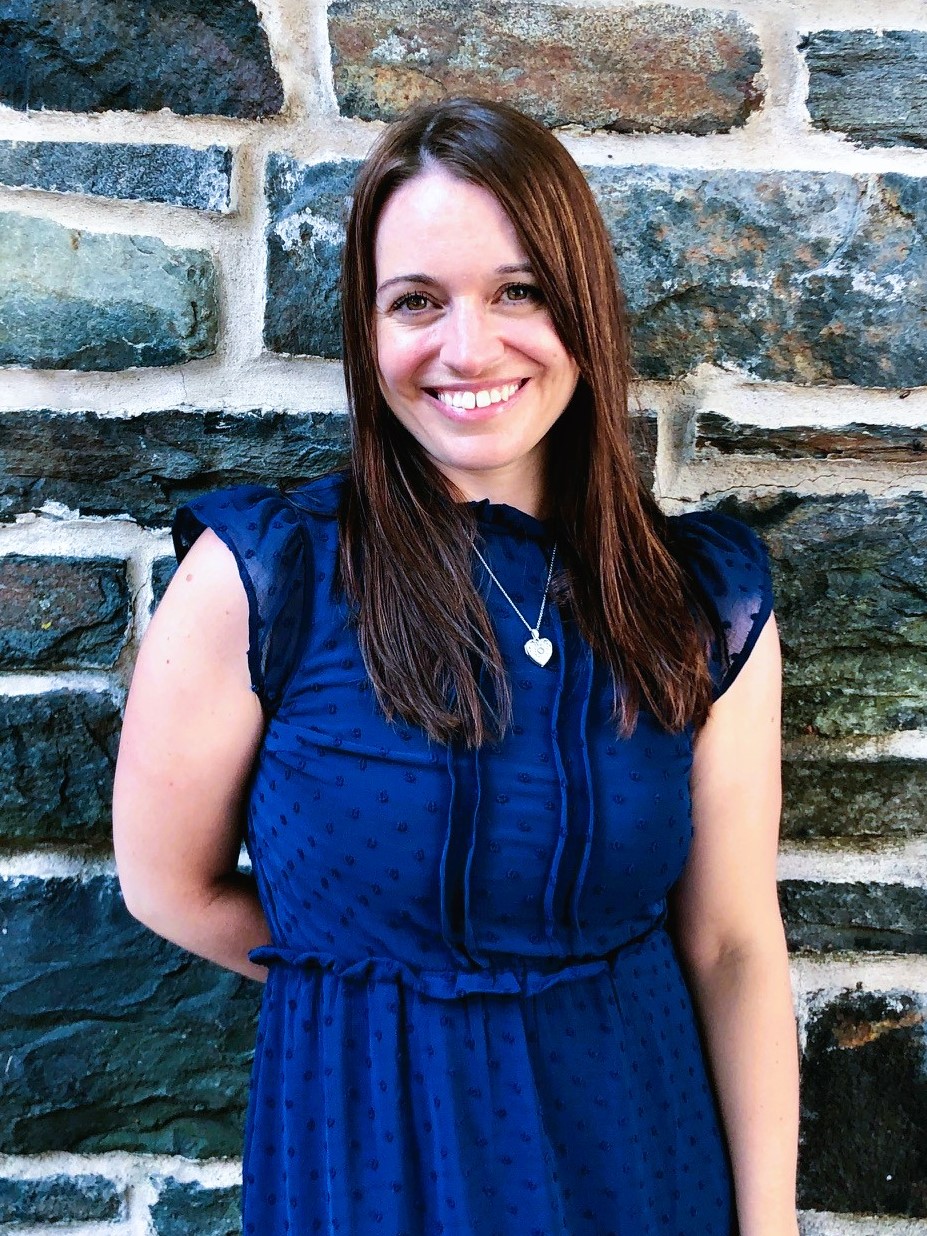 Jennifer Kelly
Jennifer Kelly is an instructional designer and trainer with over 10 years' experience designing and delivering training for both live and online learners. As an instructional designer, she has developed training courses and programs for businesses and academic institutions.
Jennifer has been an instructor with Gardiner Centre for five years and instructs courses in workplace communications, facilitation skills, difficult conversations, team development and more. In addition to her role as an instructor with Gardiner Centre, Jennifer works as an educational consultant for varied clients across Canada.
In her role as an instructional designer with the Justice Institute of British Columbia, Jennifer designed two courses in Cultural Safety for Police recruits (taught by Police instructors at the Institute). The courses focus on how to build collaborative, culturally safe, and trustworthy relationships between service providers and Indigenous peoples. To prepare for this specific role, Jennifer completed British Columbia's Trauma Informed Practice course and attended the San'yas Indigenous Cultural Safety Training course.
To ensure she is fully understanding of Indigenous learners' needs and to continue her learning journey about Indigenous peoples, Jennifer recently completed the Working Effectively With Indigenous Peoples(R) course with the Indigenous Relations Community.
Jennifer holds a Master of Arts degree in Applied Communication, a Bachelor of Post-Secondary Education degree (Adult Education), and a certificate in Curriculum Development and Instructional Design.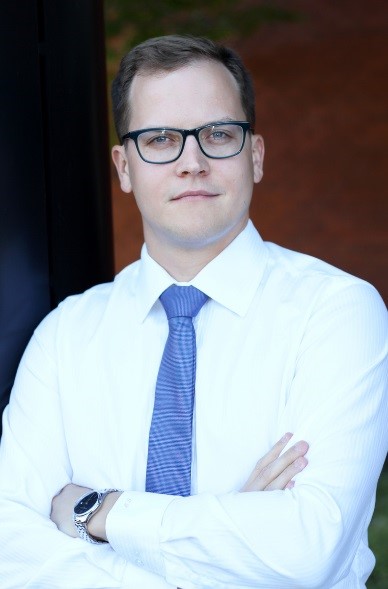 John Fiset
Dr. John Fiset is an associate professor in organizational behaviour and human resource management at the Sobey School of Business, Saint Mary's University, and an adjunct professor at the Faculty of Business Administration, Memorial University. Dr. Fiset received his Doctor of Philosophy (Ph.D.) in management from the John Molson School of Business at Concordia University.
John's research focuses on leadership, team dynamics, and workplace bullying. His research has been published in a number of top academic journals and informs his teaching at both the undergraduate and graduate level. He currently sits on the executive board of the Atlantic Schools of Business Conference and the Newfoundland and Labrador chapter of the Canadian Parks and Wilderness Society.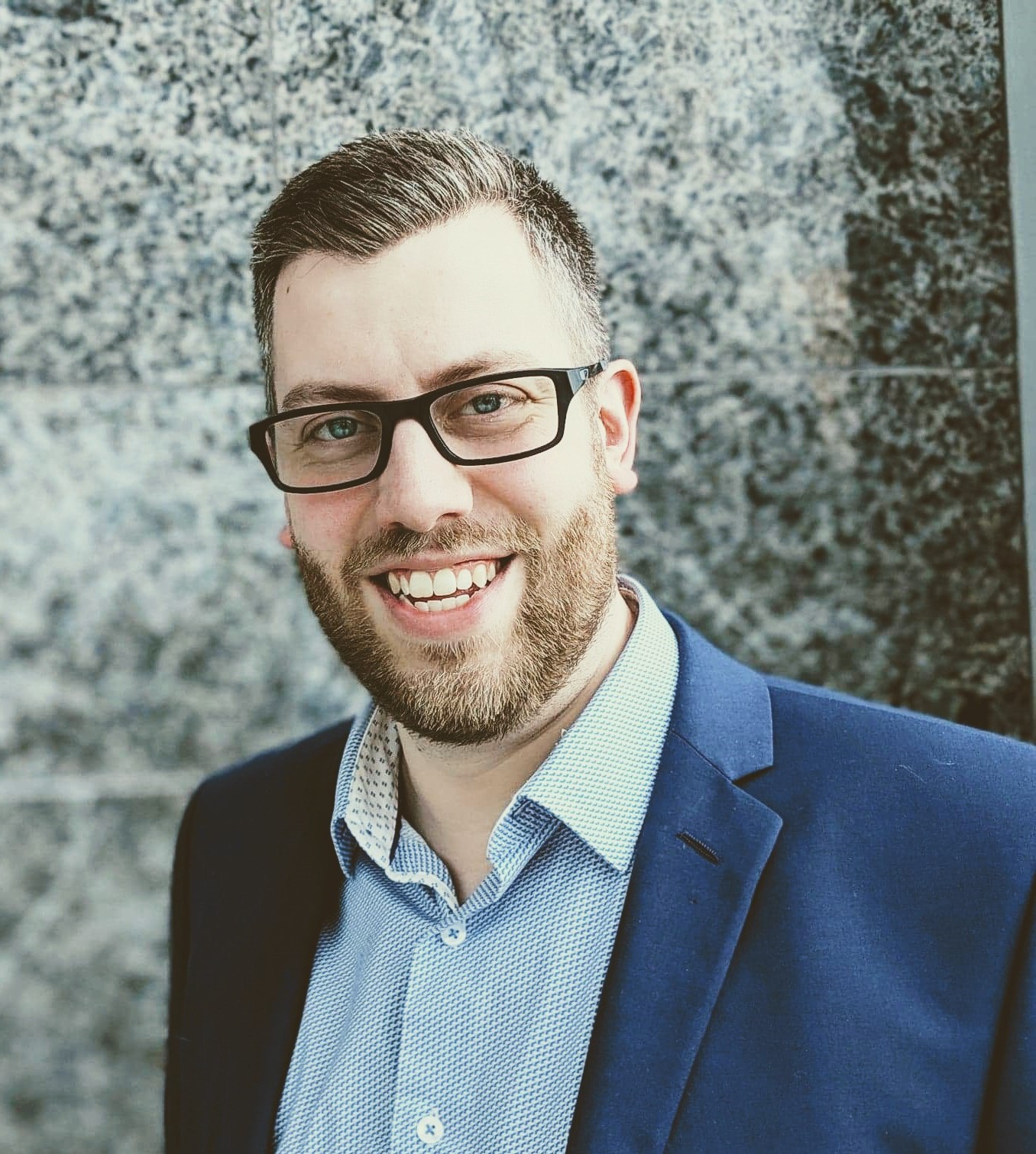 Jordan Wright
Jordan Wright has experience working with private, public and not-for-profit organizations, both locally and nationally. Jordan is currently Director - Operations, Conference Services and Events with Memorial University and is responsible for the Operations of Memorial's Emera Innovation Exchange at Signal Hill Campus along with its Graduate Student Accommodations and Conference and Events services for both the Signal Hill and St. John's Campuses.
Immediately prior to this, Jordan managed the Office of the Associate Vice-President (Facilities) at Memorial University, where he worked on the University's overall infrastructure planning, which included capital renewal and new construction projects.
Jordan has also worked with the University's Office of Public Engagement, Gardiner Centre as well as the Government of Newfoundland and Labrador's Department of Advanced Education, Skills and Labour. These positions allowed him to work on a number of marketing and communications, event production, human resource development, consulting, economic and business development projects. Jordan has also been involved with the national Shad program since 2006 providing guidance on business plan development, project management and leadership fundamentals.
Jordan holds a Masters of Business Administration and Bachelor of Arts (French & Economics) from Memorial University, as well as a Masters Certificate in Project Management from York University Schulich Executive Education Centre and Project Management Institute's (PMI) Project Management Professional (PMP) designation. Jordan currently volunteers with the East Coast Trail Association and Horizon TNL, is a past-president of PMI NL Chapter and is a former National Vice-President of Canadian Parents for French.
---