Certificate Program Info
Advanced Leadership Program
Scheduled Date(s)
November 5, 2018 - February 28, 2019
---
Module 1 - November 5-8, 2018; Module 2: November 28-30, 2018; Module 3: January 9-11, 2019; Module 4: February 13-15, 2019; Module 5: February 28, 2019
---
Price
$9,100 + HST
Funding Options Available
---
---
Leadership is the ability to motivate a group towards a common goal. It involves creating the vision, setting the direction and inspiring others to make extraordinary things happen. 
The Advanced Leadership Program builds leaders who want to improve themselves, empower people, grow their organization, and succeed in the competitive environment in which they operate, while enhancing corporate social responsibility.
This program challenges participants to become more strategic, innovative, motivational, and to be a valued contributor to the bigger organizational picture. The program is designed for individuals who are, or have the potential to be, recognized as leaders in their organizations. Participants should have experience at a management level and have already acquired technical and management skills. This program helps participants build on their competencies to move to the next level as a leader.
A series of inter-connected modules guide participants to become more effective leaders, strategic thinkers, and agents of positive change. Using local and national leadership experts as instructors, along with high-profile business leaders as guest speakers, this program encourages discussion, debate and networking where participants learn from each other as well as leadership experts. In addition to the program modules, each participant is assigned an executive coach which they can avail of throughout the program.
The final requirement of the program is the submission and presentation of an Applied Learning Report. The report focuses on the lessons learned in the program and gives the participants the opportunity to share what they have put into practice or are attempting in their real-world environment.   
Program Takeaways:
Understand your personal leadership style and leverage it to improve your coaching and mentoring skills and enhance your ability to motivate, engage and inspire others.
Learn effective communication and delegation techniques to enhance and expand your networks and relationships both in and out of the organization.
Gain the ability to make strategic decisions with more confidence and proficiently adapt to change by understanding the effect of high impact organizational strategies on growth and productivity.
Know how to create committed leadership teams, more efficient performance, less turnover, stronger leaders, and positive outcomes.
Understand how to create a vision for the future of your organization and its responsibilities to the community.
Develop relatinships with a learn from a network of leaders from a variety of organizations and backgrounds.
Program Dates:
The Advanced Leadership Program (ALP) is 14-day cohort program offered in five modules over four months.
Module 1: Leading Self (4 days - November 5 to 8, 2018)
Module 2: Leading Others (3 days - November 28 to 30, 2018)
Module 3: Leading Organizational Strategy (3 days - January 9 to 11, 2019)
Module 4: Leading Beyond the Organization   (3 days - February 13 to 15, 2019)
Module 5: Leadership in Action - Program Wrap-up (1 day - February 28, 2019)
Tuition for the Advanced Leadership Program is $9,100 plus HST.  Program fee includes tuition for all five modules, all teaching materials, three hours of one-on-one executive coaching, and a framed Certificate of Completion.  Full tuition is payable prior to the start of the program. 
NOTE: For employers in the private and non-profit sectors funding may be available through the Canada – Newfoundland and Labrador Job Grant Program. The program provides financial assistance to offset the cost of providing training to new or current employees. Employers can access to up to $10,000 in government support for employee training per trainee! More information on the funding application can be found at Canada NL Job Grant Program.
CLICK HERE FOR PROGRAM BROCHURE 
---
Who Should Attend
The Advanced Leadership Program is designed for individuals who are, or plan to be, leaders in their organizations. Participants should have experience at a management level and have solid technical and management skills. The program helps participants build on their competencies to move to the next level as a leader.
Customized Program Delivery
Gardiner Centre can customize a leadership program to address the specific needs of your organization. Programs may be comprised of complete or partial contents of existing leadership programs offered by Gardiner Centre. The modules within the program can be tailored to include real and relevant examples and discussions to help your staff develop solutions for the specific challenges facing your organization. Gardiner Centre also welcomes the exploration of client-specific programming to meet your organizations unique requirements.
---
Details
Deposits, Cancellations, Replacements and Transfers
Gardiner Centre requires 3 weeks' notice in advance of the start date for cancellation without payment.

Email cancellation is required by Monday, October 15th in order to receive a full refund of all money paid.

Cancellation that is received within 3 weeks prior to the start of the program will be charged an $800 (plus HST) cancellation fee.

Registrations cancelled after the start of the program on November 5, 2018 (or failure to attend) will incur the full program fee.

Payment in full is required prior to the start of the program.

If you are unable to attend the program, you may transfer to the next session or your organization may name a replacement candidate. 
---
Past Participant(s) Said
"Gardiner Centre has developed a program that truly educates and challenges anyone in a leadership role. The self-enlightenment with regards to my own leadership style was totally unexpected but will be invaluable to me going forward as a leader". 
Chris Green
Director of IT and Operations, Prima Information Solutions
Instructors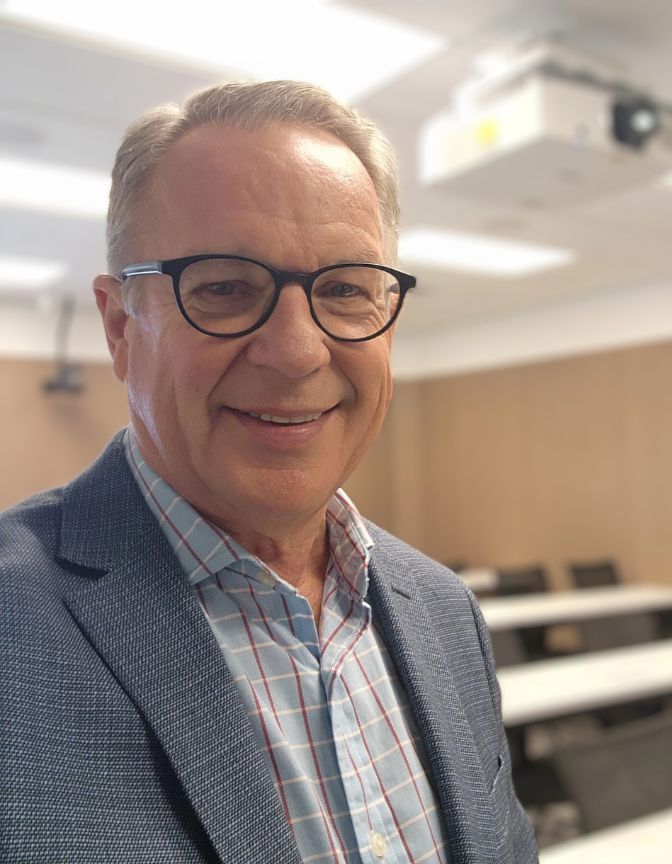 Craig Matthews
Craig Matthews is the founder and owner of NewView Consulting.
Craig's driving purpose in life, and the mission of NewView Consulting, is to "help individuals and organizations get from where they are to where they want to be."
With a diverse background of managerial and human resource development experience in healthcare, adult education, the pharmaceutical and airline industries, plus numerous Awards of Excellence to his credit, Craig's infectious enthusiasm for personal and professional excellence has been inspiring individuals and teams for over 25 years.

Craig is a Certified EQi2.0, Emotional Intelligence Coach and is an Associate in Eastern Canada for the proven programs, Effective IntelligenceTM and Emotional PowerTM.

Craig holds a B.Sc. (Honors) from the University of Guelph, a Certificate in Technical and Vocational Education, is a Registered Respiratory Therapist, and has completed a Certificate in Leadership Studies from Memorial University of Newfoundland. In 2007 Craig was honored to be selected as a Certified Coach for the world-class, Lead Without A Title workshop available from famed author and international leadership expert, Robin Sharma (www.robinsharma .com). His current personal development pursuits include ongoing studies in leadership and human psychology.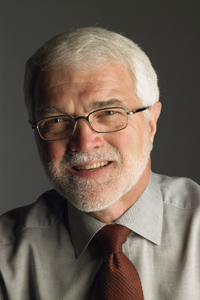 Jim Barnes
Jim Barnes is an internationally-recognized educator, author, speaker, and consultant on subjects relating to marketing and customer relationships.  He was a university professor for 40 years and co-founded a successful marketing services company.  He has served as consultant to many national and international companies, advising them on the creation of profitable customer relationships.  He regularly delivers keynote talks and workshops to sales and management audiences around the world.  He is a thought leader on customer strategy and the creation of genuine customer loyalty. Memorial University awarded him the designation Professor Emeritus in 2010.  He has been a visiting professor at universities in Canada, England, Australia, France and Ireland.  In 1977, he co-founded Bristol Group, a full-service Canadian marketing services firm.  He served as Chairman of Bristol Group until 2004. 
Jim has advised many clients in North America and Europe on building their customer strategy.  His client list includes IKEA International, Royal Bank of Canada, Ivanhoe Cambridge, Roche Pharmaceuticals (Ireland), Bell Aliant, Tesco plc (UK), Eircom (Ireland), HSBC (Turkey), Kraft Foods Canada, CIBC, Molson, McGraw-Hill, An Post (Ireland), Starwood Hotels and Resorts, CPA Canada, Carlson Wagonlit Travel, Verafin, NLCU, and Johnson Insurance.
Jim has published and presented more than 100 papers in international journals and conferences.  He has also written or co-authored eight books, including Build Your Customer Strategy: a guide to creating profitable customer relationships, published by John Wiley & Sons.
In 1997, Jim received the first Leaders in Management Education Award from the Financial Post.  In 1999, he was named a Fellow of the Marketing Research and Intelligence Association of Canada.  In April 2011, he was inducted into the Canadian Marketing Hall of Legends.  He holds degrees in Commerce and Economics from Memorial University, an MBA from the Harvard Business School, and a PhD from the University of Toronto.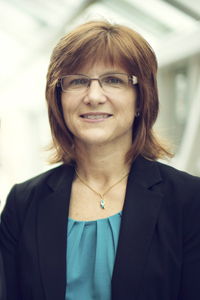 Kara Arnold
Kara Arnold, PhD is Professor of Organizational Behaviour and Human Resource Management at Memorial University's Faculty of Business Administration. During her tenure at the Faculty of Business she has served as Associate Dean of Research, Director of the PhD and MSc Programs, and Area Group Coordinator. Kara's research focuses on leadership, diversity and employee well-being, and she integrates this in her work with clients in the areas of leadership, interpersonal skills and team building, helping them through organizational issues and challenges.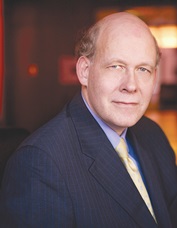 Karl Moore
Associate Professor, Desautels Faculty of Management, McGill University
Associate Fellow, Green Templeton College, Oxford University
After completing his MBA at the University of Southern California and Ph.D. at the Schulich School, York University, Karl worked for eleven years in sales and marketing management positions in the high technology industry with IBM, and Hitachi.   Before McGill he taught at Oxford University for five years.  He came to McGill to work with Henry Mintzberg, they co-direct McGill's Advanced Leadership Program.  In 2002 he won the Faculty teaching award at the MBA level.    
He has taught extensively in executive education programs including at Oxford, Cambridge, Duke, LBS, RSM, Queen's, McGill, IIM Bangalore, Renmin (Beijing), and Darden. An active consultant Dr. Moore has worked with Air Canada, BA, Nokia, IBM, Volvo, HP, Motorola, Accenture, Morgan Stanley and other firms.  
Karl has long experience in both the high tech industry and the Airline/Aerospace industry working with Air Canada, BA, Lufthansa, IATA and others.  
He has recognized as a world expert on strategy and leadership.  He research has received over + 2,200 Google scholar citations. For over four years he has blogged for Forbes. For over eight years Karl did a weekly videocast interview for the Globe and Mail, Canada's National Newspaper where he interviews CEOs one week and the world's best business professors from the globe's leading universities. In 2014 he started an hour long radio show, on Montreal's CJAD, The CEO Series where he interviews a CEO for an hour about leadership, their career and strategic issues.   He has interviewed the Editor-in-Chief of the Economist, John Micklethwait, Stephen Bronfman, Geoff Molson, CEO of the Montreal Canadiens, and others.
Karl has two exciting research projects he currently working on.  One is on Millennials. He has a soon out book, Working With Millennials the Way They Wanted to Be Worked With, on the topic. This is of interest to older generations trying to understand this generation and to Millennials themselves.  The other is a three year research project on Introverted Executives in the C-Suite, this also of wide interest.  Karl was recently shortlisted for Distinguished Achievement Awards from Thinkers50, the premier ranking of global business thinkers.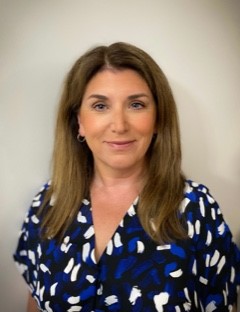 Lynn Best
Lynn Best is the President of CreAction Consulting, an organization that specializes in Workplace Learning and Employee Development. Lynn is a Certified Executive Coach, holding a PCC designation from the International Coach Federation. She has a Masters degree in Adult Education and two undergraduate degrees in Post-Secondary Education and Arts.
Lynn has experience working with private, public, and not-for-profit organizations, and has worked locally and internationally. She is a skilled facilitator who enjoys creating a collaborative learning environment. Lynn is passionate about workplace learning, particularly in the areas of executive coaching and coach training, leadership development, succession planning, and employee development.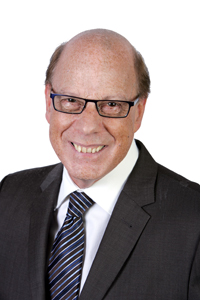 Michael Stanleigh
Michael Stanleigh has a reputation for helping organizations define their strategic direction, manage change, become more innovative, improve the performance of their leadership and successfully execute their projects.  He has been fortunate to consult and advise some of the most admired organizations in the world. As a Certified Management Consultant (CMC) and CEO of Business Improvement Architects, Michael shares his consulting wisdom and secrets for operational success with organizations around the world to help them succeed.
Michael's broad experience and expertise in operational effectiveness has helped his clients achieve their goals. Michael increases leadership performance through strategic planning, creates cultures and customized processes that drive innovation, improves key business processes through business process management and reengineering and manages the impact of these organizational changes.    
As a Certified Speaking Professional (CSP) Michael loves to share his business secrets for operational success with business audiences around the world.    Michael involves audiences in understanding and managing change and business leaders in getting to the root cause of their business problems and generating effective solutions.  He has a tremendous way, during corporate events, of engaging leaders and employees in a creative process of idea generation for the front-end of innovation.  His content rich presentations are delivered with the same passion, spark, energy and creativity that he gives to his business clients. 
As a Certified Scrum Master (CSM) Michael provides consulting, coaching and customized training for Project Management Offices, Project Leaders and Project Teams on managing projects, creating project plans, conducting project audits and undertaking project risk assessments.  As a Scrum Master he uses his expertise in the Waterfall and Agile processes to create unique approaches to continued project success. 
Today, Michael consults, trains, coaches and mentors public and private sector organizations throughout the world.  Michael has been featured and published in over 500 different magazines and industry publications around the world.  He is a faculty member for the Gardiner Institute at Memorial University, the American Society for Quality and Leadership USA™.   Michael is a member of the Canadian Association of Management Consultants (CMC Canada), the Scrum Alliance, senior member of the American Society for Quality (ASQ), the Canadian Association of Professional Speakers (CAPS) and the Global Speakers Federation.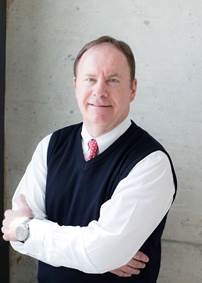 Richard Powers
After receiving his MBA and LLB from Queen's University, Richard worked as a corporate lawyer for a major Canadian law firm and later served as Corporate Counsel for Honda Canada Inc., before joining The University of Toronto in 1992.
An internationally recognized expert in both corporate and not-for-profit governance, Richard is the National Academic Director of The Directors Education Program (DEP) and the Not-For-Profit Governance Essentials Program (GEP) (in partnership with the Institute of Corporate Directors – ICD).  Richard also serves as the Academic Director of the CUES Governance Programs in Canada.  He also teaches in Rotman's Executive MBA, OMNIUM, MBA and Executive Education Programs.  In the Advanced Leadership Program Rick will be teaching participant's the importance of their role in organizational governance, accountability and transparency.
Richard has lead and taught in the DEP and GEP for over 13 years, and has assisted in designing and implementing the programs at 13 universities across Canada.  The DEP is recognized as one of the most robust governance programs in the world.  In addition to his responsibilities with the DEP, Richard has worked with numerous boards, associations and organizations in identifying, creating and developing best governance practices.  He is a director and committee member of several not-for-profit organizations and frequently comments on legal and governance issues in various media across Canada.
Terry H. Wagar
Terry H. Wagar is a Professor of Human Resource Management and Industrial Relations at the Sobey School of Business at Saint Mary's University. He has also taught at Wilfrid Laurier University and been a Visiting Professor / Scholar at Flinders University of South Australia, University of Kentucky, University of Waikato, Queen's University, and University of Western Australia. He is co-author of Canadian Human Resource Management: A Strategic Approach (now in its 11th edition), the top-selling human resource management textbook in Canada.
Dr. Wagar's degrees include a Juris Doctor degree from the University of Ottawa Law School, an MBA from the University of Toronto, a Master of Industrial Relations from Queen's University, and a Ph.D. in management and statistics from Virginia Tech.  He has received several awards for his research and teaching, and his work has been published in Canada, the United States, and overseas.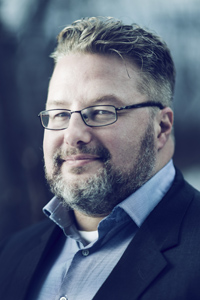 Tom Cooper
Dr. Tom Cooper is an Associate Professor at the Faculty of Business Administration, Memorial University.
As a facilitator and consultant, Tom has worked extensively with most of the major private sector employers in Newfoundland and Labrador including mining, technology, forestry, fisheries as well as oil and gas. He has also done extensive work with small and emerging businesses throughout the province and Atlantic Canada. Tom was recognized for his efforts with small and emerging businesses by being a two-time national finalist for mentor of the year through BDC/Futurpreneur. Tom has also worked with all levels of government in the province and sits on a number of private sector and not-for-profit boards.
Prior to taking his position at Memorial, Tom was a Senior Manager in PwC's consulting practice in London, United Kingdom for seven years. At PwC he worked with major international companies in the area of process improvement, governance, and risk. Tom holds a Ph.D. in Business from the University of Warwick, United Kingdom and undergraduate degrees from Memorial University. He is also a Certified Management Consultant.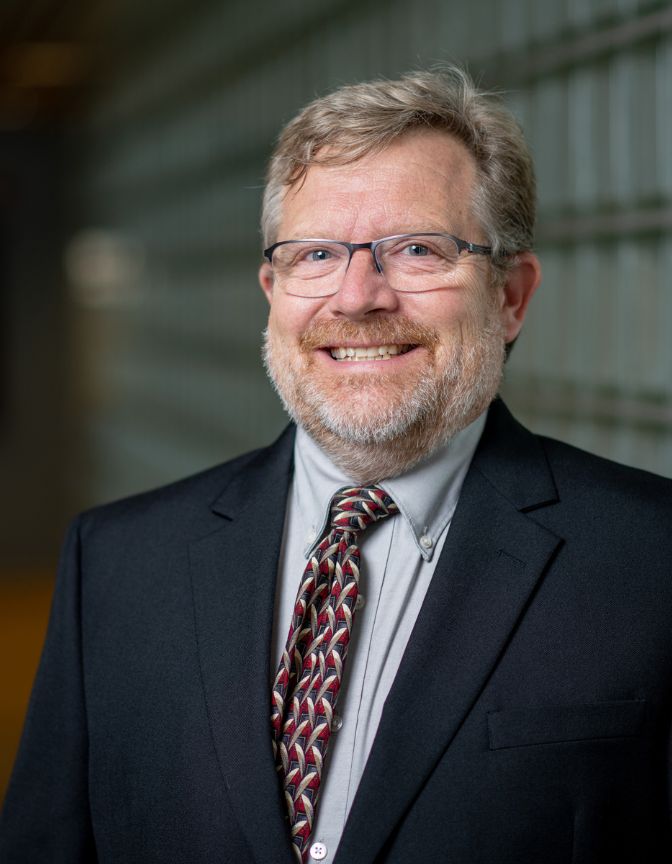 Travor Brown
Travor Brown is Associate Dean (Research), Director, Master of Science (M.Sc.) & PhD Programs, and a Professor of Labour Relations and Human Resource Management, with the Faculty of Business Administration, Memorial University. He has taught at Memorial University, the University of Toronto and University of Ulster.  Since joining Memorial University, he has been Director of the Master of Employment Relations program and has won both teaching and research awards. 
An accomplished academic, Travor has authored over 25 peer-reviewed journal articles, a textbook and over 70 conference presentations.  He has also been the sole investigator on two national, Social Sciences and Humanities Research Council of Canada (SSHRC) grants. Much of his research examines issues concerning goal setting and training effectiveness, with special focus on management and leadership development. 
Travor's academic background is coupled with extensive industry experience.  He worked in the telecommunications and manufacturing sectors prior to completing his PhD at the University of Toronto and remains active in the practitioner community.  Given this background, Travor is well known for his ability to engage both practitioner and academic audiences and to show the 'real world' implications of his research.
---
Scheduled Date(s)
November 5, 2018 - February 28, 2019
---
Module 1 - November 5-8, 2018; Module 2: November 28-30, 2018; Module 3: January 9-11, 2019; Module 4: February 13-15, 2019; Module 5: February 28, 2019
---
Price
$9,100 + HST
Funding Options Available
---
---
Want More Information?