Meet the facilitation team
A group of 12 faculty, students and staff volunteers have been selected to help facilitate the strategic planning process, with internal and external support. See below for a photo of the team at work, then read on to learn more about the individuals involved and what drew them to the process:

[Missing from photo: Delores Mullings, Boluwaji Ogunyemi]



Facilitation team members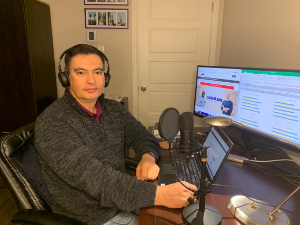 Carlos Bazan
I am Assistant Professor of Civil Engineering and Engineering Chair in Entrepreneurship with the Faculty of Engineering & Applied Science. My research work is concerned with research mobilization, i.e., translating academic research outcomes into successful businesses. I am excited to be part of this amazing team that is facilitating the process of envisioning the Memorial University of the future.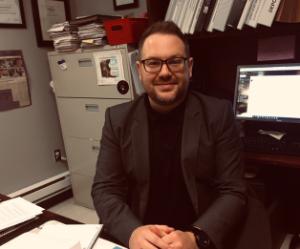 Tyson Bennett
I am a sessional faculty member with Memorial University in the Faculty of Education and a school administrator with NLESD. My focus areas at Memorial are music education in K-6, equity and social justice issues in education. It is an honour to be a member of this team, to hear from all Memorial stakeholders, and to assist with the development of the strategic plan as Memorial plans for a vibrant and successful future.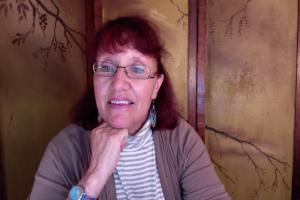 Jan Buley
Jan learns with and from students in the Faculty of Education, offering courses in drama education and elementary literacy. She is always eager to contribute to a positive initiative, and views Memorial University as a positive conduit to celebrate thinkers, invite dreamers and lead the way.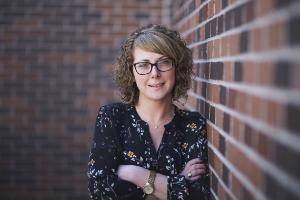 Angie Clarke
In my role at the Marine Institute campus I provide oversight of student support and transition, the Office of Career Integrated Learning, student recruitment & enrolment management, health and wellness and teaching and learning. In my academic background, I have a B.Sc. and M.Ed. (Post-Secondary Studies) from Memorial University and an Ed.D. in Higher Education Leadership from University of Calgary. I am looking forward to being a member of this facilitation team, assisting in creating space for community dialogue and conversation in creating our institution's next strategic plan.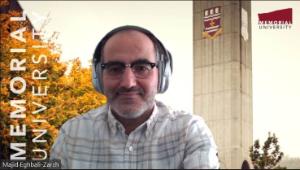 Majid Eghbali-Zarch
I am an assistant professor of international business and strategy at the Faculty of Business. My interest in strategic planning, as well as passion for Memorial University, is my motivation to volunteer and be a member of this committee.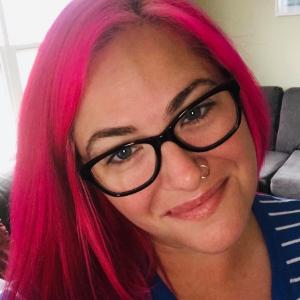 Penny Kennedy
I have been working with Memorial for over 16 years now at Campus Enforcement and Patrol (CEP). I am originally from a small town called Catalina, which is close to Bonavista, NL. University felt so unknown to me but I have always been curious and inquisitive. I realized university is for everyone and I am currently working towards a B.A. in Sociology with a diploma of Police Studies. I love my family, my friends, the outdoors, learning and my dog. This committee makes me hopeful that we can all help facilitate positive and realistic momentum for Memorial. I am looking forward to listening to what you have to say.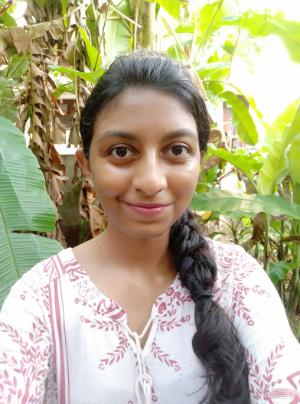 Saranya Kumary
I am a first-year undergraduate student at MUN from Kerala, India. When that's not fun enough, I also work as a Project Administrator at Indo Tech Engineers, India. I believe the strength of Memorial University is its people. I am very excited to be a part of the process that will engage the whole community, and contribute to the future of our university.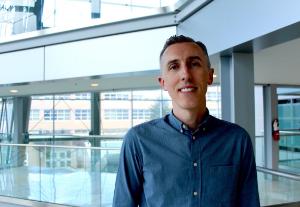 Keir McIsaac
I am an International Student Recruitment Officer with the Office of the Registrar. For the past 13 years, I have had the great fortune of being able to tell prospective students around the world all about Memorial. Now, I am excited to have the opportunity to listen to our community, to collaborate with this team of dedicated colleagues, and to help guide the future of Memorial University.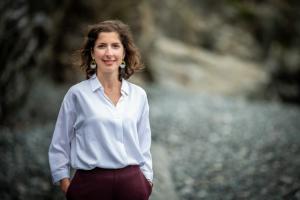 Paula Mendonça
I am the director of innovation and entrepreneurship at Memorial University and I also lead Memorial's Technology Transfer and Commercialization Office. Originally from Lisbon, Portugal, I have been in Newfoundland and Labrador since 2002 where I completed a Ph.D. in Biology from Memorial. I am thrilled to be part of this team and to have the incredible opportunity to give back to the place that made me feel so welcomed when I first arrived in 2002.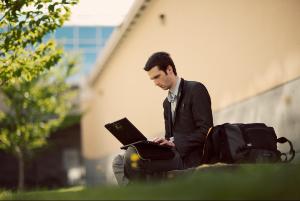 Ryan Murphy
I am a PhD candidate in Management (Information Systems) at Memorial. I study how to effectively and collaboratively understand the world, and how to use that collective understanding to design strategies for change in complex problems. MUN and its communities made me who I am, so I am excited to be able to give back by supporting this strategic planning process.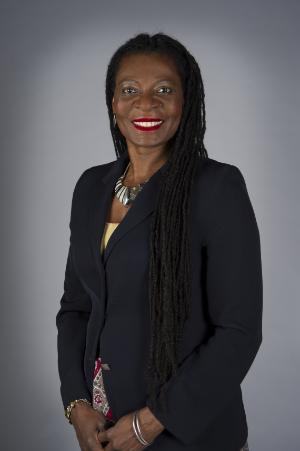 Delores Mullings
I am an Associate Professor, Interim Associate Dean Undergraduate Programs and former Chair in Teaching and Learning at Memorial University, School of Social Work. My scholarly interests fall under the umbrella of Anti-Black racism and Critical Race theoretical orientation through which I explore topics including decolonizing post-secondary education, mothering and parenting, parenting, mental health and wellness, LGBTQ+ concerns, older adults, immigrants, settlement and integration in small urban centres, rural and remote areas, and human rights policy. My Scholarship of Teaching and Learning (SoTL) is exemplified in the decolonized, learner-centred, community-engaged approach that I employ by integrating a variety of teaching pedagogy to challenge and engage learners in ways that respect their knowledge, life experiences, agency, and differing social locations. I am excited and humbled to be among others who are committed to helping to shape MUN's next chapter into a model academic institution that inspires and excites those who are inside and outside of the province.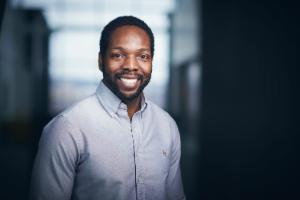 Boluwaji Ogunyemi
I am clinical assistant professor of medicine in the faculty of medicine, a medical dermatologist and a proud Newfoundlander. I was fortunate to be awarded the 2019 Alumni Tribute Horizon Award for outstanding achievement for Memorial Alumni under age 35. I have a background in writing & communications, equity &diversity and leadership & administration which has equipped me with skills that will lend themselves to the strategic planning process at Memorial. I'm thrilled to have the opportunity to contribute to my alma mater.
Leadership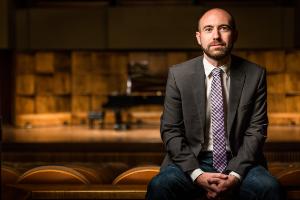 Co-chair: Ian Sutherland
Recognized as one of Canada's Top 40 Under 40 (2019), Dr. Ian Sutherland is Dean of the School of Music, Memorial University. Born and raised in Newfoundland and Labrador he has developed a dynamic, international career as an interdisciplinary academic leader, educator, researcher, and consultant. Prior to his Memorial University return he served as Associate Dean for Research and Director of PhD Studies at IEDC–Bled School of Management (Slovenia), Adjunct Professor of Leadership at the Warsaw University of Technology Business School (Poland), Fellow of the Peter Pribilla Stiftung – Technische Universität München (Germany), and Research Fellow of the Centre for Leadership Studies at the University of Exeter (UK). A leading expert in the art-leadership- business nexus, Ian was originally trained as a professional pianist. Holding B.Mus. (Hons) and M. Mus. degrees from the School of Music of Memorial University, he completed his PhD in Sociology and Philosophy at the University of Exeter (UK) under Prof. Tia DeNora. Today he brings these backgrounds together combining expertise in sociology, philosophy, creativity, music and leadership studies. A globally active speaker, facilitator and organizational development practitioner he has worked across numerous industries in more than 40 countries.
Co-chair: Emily Wooley
Emily Wooley joined Memorial in 2004 and has worked in the Faculty of Medicine, the Department of Human Resources and the Office of the Vice-President (Administration and Finance). With a varied background in human resource management, Emily has spent her career providing solutions and advice to faculties and departments throughout Memorial and does so with a passion and commitment to helping Memorial excel. In her role as Manager of Policy, Planning and Strategy within Memorial's Department of Human Resources, she is responsible for leading a team of professionals in developing, implementing and advising on human resource policy, strategic planning, workforce planning, employment equity plans, and strategic initiatives. Emily has a Bachelor of Commerce (Co-op) Degree, and a Masters of Employment Relations, both from Memorial, where she earned the distinction of Fellow of the School of Graduate studies. Emily has also served in the roles of Manager of Compensation for Memorial, and Director of Operations in the Office of the Vice-President (Administration and Finance) where she brought a strategic approach to issue resolution and planning. Emily holds certificates in conflict resolution, mediation, and workplace investigations and is a trained leadership facilitator. Emily is the current Chair of the Board, Memorial Campus Childcare Centre.