Grabbing 'Green': Questioning the Green Economy
Nov 7th, 2012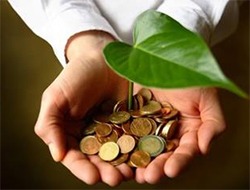 Grabbing 'Green': Questioning the Green Economy
Students and faculty are encouraged to submit abstracts to Grabbing 'Green': Questioning the Green Economy, a conference that will be held at the University of Toronto May 17-19, 2013. The deadline for abstract submission has been extended to Wednesday, November 21.
This conference will explore themes related to "The Green Economy", such as international environmental governance and environmental management and conservation. Suggested topics listed in the call include (but are not limited to):
Accumulation by dispossession, property regimes, and "new" enclosures
The role of institutions in the production of "The Green Economy"
Alignment and articulation in environmental governance
Spatial variations in market relations
Scales of environmental governance and biodiversity conservation
Configurations of Transnational Institutional Space
The green economy and spectacular consumption
Points of friction in the circulation and implementation of market mechanisms
Strategies and practices of organizational alignment
Practices of institutional enrollment and capture
New conceptualizations of property and waste
Financialization and performativity in producing markets for nature.
The production of metrological regimes for 'natural capital'.
The full call for papers can be found here.
For more information, please check the conference blog or Facebook page.