Geography Speaker Series: Heather Castleden
Jan 29th, 2013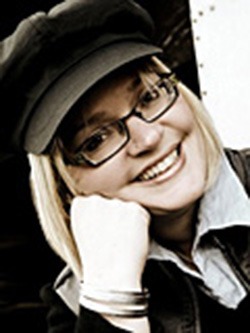 Geography Speaker Series: Heather Castleden
The Geography Speaker Series resumes with a talk by Dr. Heather Castleden (Dalhousie University) on Friday, February 1 at 3:00 p.m. in SN 2025.
Dr. Castleden is a Health Geographer and Assistant Professor in the School for Resource and Environmental Studies at Dalhousie University. She has an established track record of competitive grant funding from SSHRC, CIHR, NSHRF, AllerGen NCE, and the Canadian Water Network NCE; she has published widely in the health, environment, and education literatures. Dr. Castleden is a co-principal investigator of the Atlantic Aboriginal Health Research Program and Research Director of the Healthy Environments and Communities (HEC) Research Lab. In 2010, the Canadian Association of Geographers (CAG) presented Dr. Castleden with the Julian M. Szeicz Award for Early Career Achievement and she presently serves as an elected member of the national Executive Committee of the CAG.
Her talk will be on "Relationships Before Research: Friendship, Partnership, and Being Researched – Are Any/All Possible in Community-Based Participatory Research?" The abstract is below:
Community-based participatory research (CBPR) is generally understood as a philosophical and methodological approach to engaging in relevant, respectful, responsible, and reciprocal research relationships between researchers and those they research. Rather than a one-sided relationship where the researcher holds the decision-making power about the research design, the data collection, the interpretation of the data, and when/how results are disseminated, CBPR involves shared decision-making, shared ownership of data, bi-directional research capacity building, and when new knowledge is co-created, it is disseminated in a manner that is mutually beneficial for all those involved. This approach to research involving Indigenous peoples is gaining traction in light of the legacy of unethical research and the ongoing colonial tensions between Indigenous and settler populations in Canada. While some researchers are beginning to identify with CBPR, individual interpretations of this approach and the ways in which it is operationalized are, in fact, highly variable. In this research seminar, I will share some findings from a recent exploratory qualitative case study on the rhetoric and reality of CBPR, contextualize these findings against the backdrop of the recently revised Tri-Council Policy Statement: Ethics Conduct for Research Involving Humans and the realities of current institutional barriers to operationalizing a relationally and procedurally ethical research program, and share a story (or two) on the value of building relationships before research.