Dr. Bruce Braun: Geography's Visiting Researcher
Oct 15th, 2015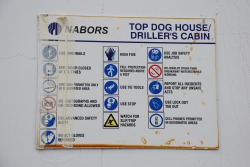 Dr. Bruce Braun: Geography's Visiting Researcher
Dr. Bruce Braun, Professor at University of Minnesota, will be visiting the department this week as part of our Scholarship for the Arts Speaker Series.
Dr. Braun has been at the forefront of a very exciting and cutting edge research agenda that has been developing in Geography and that straddles across a variety interests in the Department. He is the author of The Intemperate Rainforest: Nature, Culture and Power on Canada's West Coast (2002) and the co-editor of Remaking Reality: Nature at the Millennium (1998); Social Nature: Theory, Practice, Politics(2001); and Political Matter: Technoscience, Democracy and Public Life. His research on posthuman urbanism examines the city as a 'more-than-human' assemblage and explores the relation between science, democracy, and urban politics. More recently he has been involved in a project to 'ground the Anthropocene.
Dr. Braun will be in the department, meeting with faculty and grad students, on Friday, October 15. Dr. Braun will be giving a Blue Box Seminar at 3pm in SN-2025 on "Blood and Oil: Injury, Death and Predatory Capitalism in the Bakken Oil Fields". As Dr. Braun describes: "The oil boom in North Dakota's Bakken region captured America's attention in the years immediately after the 2008 financial crisis and recession, the subject of countless articles, documentaries, art exhibitions and even reality TV shows. Attention focused primarily on the influx of workers, the promise of high wages, and the region's 'man camps', strip clubs and bars. Far less attention was given to another aspect: the rate at which workers were dying on the job was an order of magnitude higher than other U.S. oilfields. In this talk I begin to develop an explanation for the disposability of labor in the Bakken oil play, paying close attention to the geological and economic temporalities of fracking, recent restructuring in the oil industry, and the contradictions of the oil industry's much vaunted 'safety culture'."
We look forward to an engaging day with Dr. Braun.