Dean Bavington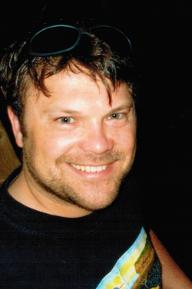 Department of Geography
Memorial University of Newfoundland
St. John's, NL
A1B 3X9
Office: AA2046
Tel: (709) 864-2228
Fax: (709) 864-3119
dbavington[at]mun[dot]ca
Research
| | |
| --- | --- |
| | Sustainable Communities & Regions |
| | Society, Knowledge & Values |
| | Health & Well-being |
My academic experience and research activities are oriented toward gaining a critical geographical understanding of managerial approaches toward nature and possible alternatives with a focus on Newfoundland and Labrador cod fisheries.
I received my B.Sc.(H) in Biology from Acadia University in 1995 and completed a Masters in Environmental Studies at York University in 1997. My Ph.D. in Geography and Environmental Studies was completed in 2005 at Wilfrid Laurier University. I subsequently spent three years as a Michigan Society of Fellows post-doc and assistant professor in the School of Natural Resources and Environment at the University of Michigan in Ann Arbor, Michigan. From 2008-2011 I was a Canada Research Chair in Environmental History at Nipissing University.
My research and publications are focused on three main areas:
Managerial & Other Logics

Marine Fisheries Management (e.g. Newfoundland and Labrador Cod Fisheries)
Fresh Water Fisheries Management (e.g. Lake Nipissing Pickerel & Lake Victoria Nile Perch)

How to Think About Environmental Science, Technology & Policy

Fisheries Science, Aquaculture and the Blue Revolution (e.g. Cod Farming)
Fish Genome Projects and Aquatic Biotech (e.g. GM Atlantic Salmon)
Environmental History and Policy

Violent Numbers, Subsistence and the Vernacular

Violent Numbers & Environmental Justice (e.g. MSY & Global Fisheries)
Subsistence Economies and Ecologies (e.g. Food fisheries)
Vernacular Environmental History (e.g. Small-Scale fisheries)
Teaching Interests
Critical Geographies
Fisheries and Aquaculture
Environmental History & Philosophy
Critical Management Studies
Science, Technology and Society
Environmental Change and Justice
Current Research
Bringing Subsistence Out of the Shadows
Environmental History of Management
Industrial and Vernacular Fisheries
Selected Publications
Bavington, D. 2011. Environmental History During the Anthropocene: Critical reflections on the pursuit of policy-oriented history in the man-age. Commissioned by the Network in Canadian History and the Environment (NiCHE) for EH+ Writing the Next Chapter in Canadian Environmental History. McMaster University, Hamilton, Ont. 25pp.
Bavington, D. 2010. Managed Annihilation: An Unnatural History of the Newfoundland Cod Collapse. Nature, History, Society Series. (Ed. Graeme Wynn). University of British Columbia Press, Vancouver, BC. pp.186
Bavington, D. 2010. From Hunting Fish to Managing Populations: Fisheries Science and the Destruction of Newfoundland Cod Fisheries. Science as Culture. 19(4):509-528.
Bavington, D. and Samuel, S. 2010. Energy and Equity in World Fisheries. International Journal of Illich Studies. 2(1): 55-64. Bavington, D. 2009. Managing to Endanger: Creating Manageable Cod Fisheries in Newfoundland & Labrador, Canada. MAST-Maritime Studies. 7(2):97-117
Petter-Johnsen, J., Holm, P., Sinclair, P. and Bavington, D. 2009. The Cyborgization of the Fisheries: On Attempts to Make Fisheries Management Possible. MAST-Maritime Studies 7(2): 9-34
Bavington, D. and Kay, J. 2007. Ecosystem-Based Insights on Northwest Atlantic Fisheries in an Age of Globalization. IN. Globalization: Effects on Fisheries Resources. EDS. M. Schechter, W. Taylor and L. Wolfson. Cambridge University Press: Cambridge, UK. Pp.331-363.