Professional Development Information
Structure your ideas simply and persuasively, target listeners' core concerns, and avoid information overload.
Think on Your Feet® is an interactive seminar that is filled with practice, coaching and feedback.   Participants master the ability to organize and present their ideas quickly and with clarity, brevity, and impact. 
Think on Your Feet® is an internationally acclaimed seminar from education provider McLuhan & Davies.  McLuhan & Davies is a Project Management Institute (PMI) Global Registered Service Provider.  This seminar qualifies for Personal Development Units (PDUs) towards your PMP and Gold Seal certifications.
---
Benefits
For Individuals
Learn techniques to communicate and respond with confidence
Learn how to organize your thoughts to communicate more effectively
Understand techniques for building succinct, structured responses
Learn techniques to approach difficult questions
For Organizations
Build an effective and confident team of communicators
Introduce strategies that increase efficiency in preparing presentations and other business communications
Improve the effectiveness of organizational communications
---
Who Should Attend
Professionals who are involved in public speaking and delivering presentations.  Previous communication experience or training, such as in presentations or public speaking, is an asset to the training experience.
---
Details
Build your public speaking and presentation skills through professional development in:
Structuring ideas persuasively
Supporting ideas with memorable examples
Targeting listeners' concerns
Simplifying complex information
Avoiding information overload
Getting to the point and being remembered
Handling objections
Answering questions quickly and coherently
Dealing with hostile situations and emotional issues
Continuing Education Contact Hours: 14
---
Instructors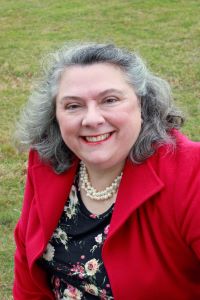 Martha Muzychka, ABC
Martha Muzychka is an award-winning, experienced communicator and policy researcher with more than 30 years of experience. Operating as Praxis Communications since 2005, Martha brings together a unique community perspective with a firm foundation in strategic communications principles. Her clients are many and varied, including large and small organizations in Newfoundland and Labrador and across Canada from the government, non-profit, community, and private sectors.
 As an Accredited Business Communicator, Martha has met the globally accepted standards for proficiency in communications as set by the International Association of Business Communicators (IABC).  Martha maintains her professional competencies through continuing education. In 2008, she completed the Certificate in Public Participation offered by the International Association for Public Participation.
 In 2015, Martha received the Master Communicator designation, IABC Canada's lifetime achievement award which recognizes outstanding Canadian communicators whose work has brought credit to IABC, the profession, their organization or clients, and whose contributions have raised the standards of organizational communication in Canada.
---