Support and Training
Qualtrics provides direct support:
When logged into your Qualtrics account, you can use the 'Help' tab in the upper right corner of your landing page. If you select 'Help' --> 'Contact Support', you will be shown a new login screen. Select 'Sign in with SSO' and enter 'mun'.
1. Click 'Sign in with SSO':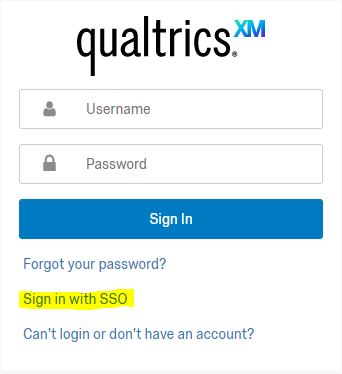 2. Enter 'mun' and click 'Continue'.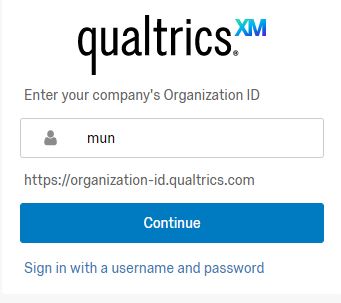 Once logged in, you can access the support community, the support site, or contact Qualtrics directly via phone, email, or chat.
Email and chat options are given once you have selected an option for 'What is your request about?'