Centre for Research on Work Disability Policy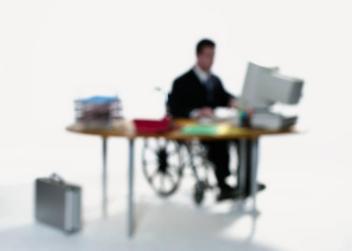 The Centre for Research on Work Disability Policy (CRWDP) is a 7-year national scale research partnership, which is funded by the Social Sciences and Humanities Research Council and is co-directed by Emile Tompa and Ellen MacEachen at the Institute for Work and Health in Ontario.
Officially launched on February 4th, 2014, this Centre brings together over 50 academics and 40 partners from across Canada who do not often collaborate. SafetyNet is pleased to serve as the home base of both co-leads for this project's Newfoundland and Labrador provincial cluster - Dr. Stephen Bornstein and Dr. Barbara Neis.
The primary aim of the Centre is to identify how people, when disabled, can be better retained and integrated into the Canadian labour market. The ultimate goals of the centre's research program are to improve public policy that fosters paid labour-market engagement of people with disabilities and to establish the field of Work Disability Policy in Canadian universities. Throughout its 7-year span, this trans-disciplinary research program will offer many exciting opportunities for stakeholder involvement as well as student training and mentorship.
For further information (including profiles of academic co-investigators and community partners for each provincial cluster), please visit the Centre's official website.
Key Links for the NL Cluster:
NEW Atlantic Dialogue on Moving Forward Together (October, 2020)
Pan-Canadian Strategy on Disability and Work (CRWDP)
Roundtable on Inclusion 2018: Summary Report (April 2018)
Roundtable on Inclusion: Summary Report (November 12, 2015)
Disability Inclusion Group (DIG-MUN)
[ Back]