Dr. Stephen Bornstein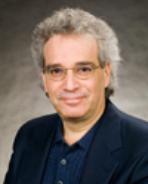 Senior Research Associate, SafetyNet
Dr. Stephen Bornstein is a full Professor in the Department of Political Science as well as in the Division of Community Health and Humanities of the Faculty of Medicine at Memorial University. He is also a founding Director of both SafetyNet and the Newfoundland Centre for Applied Health Research (NLCAHR).
Dr. Bornstein came to Memorial from McGill University where he was a Professor of Political Science and also served as Associate Dean of Graduate Studies and Research. From 1990 to 1995 he worked for the Government of Ontario as Assistant Deputy Minister of Intergovernmental Affairs. He did his undergraduate degree at the University of Toronto and his graduate work at Harvard University.
Dr. Bornstein's fields of expertise include comparative public policy, health policy and health services, and workplace health and safety.