Dr. Barbara Neis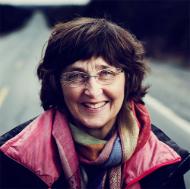 Senior Research Associate, SafetyNet
Dr. Barbara Neis is a University Research Professor in the Department of Sociology at Memorial University. Professor Neis received her Ph.D. in Sociology from the University of Toronto in 1988, and is a past president of the Canadian Association for Research on Work and Health. She is a John Paton Lewis Distinguished University Professor at Memorial University, a Member of the Order of Canada, a Fellow of the Royal Society of Canada and a member of the Scientific Advisory Committee of the Council of Canadian Academies. In 2018, Professor Neis was awarded (jointly with Dr. Christina Murray of UPEI), the Vanier Institute of the Family Mirabelli-Glossop Award for distinguished contribution to the work of the Institute.
Dr. Neis has worked for more than two decades in multi-disciplinary teams carrying out research in marine and coastal contexts including on social and environmental change, occupational health and safety and mobile work. Professor Neis is the project director for the On the Move Partnership, co-chair of the Newfoundland node of the Centre for Research on Work Disability Policy (a SSHRC-funded Partnership grant), and module co-lead and co-investigator in the Canada First Research Excellence supported Ocean Frontier Institute where she is heading up research related to sustainable communities and aquaculture occupational health and safety.
She is President of the Canadian Association for Research on Work and Health, a member of the Core Group on Ocean Science in Canada for the Council of Canadian Academies Ocean Science Project, and the founder of the Fishing for the Future Film Festival, Dr. Neis is currently Vice-President (Fellow) of the Trudeau Foundation Society. She has received the President's Award for Outstanding Research at Memorial University and is a former member of SSHRC Council.
Her past research focused broadly on developing research partnerships to explore interactions between work, environment, health and communities in rural and remote contexts. She has researched many aspects of the Newfoundland and Labrador fisheries, including: gender and fisheries; occupational asthma to snow crab and fishing vessel safety; the environmental, social and human health impacts of restructuring in fisheries; and local ecological knowledge and science.